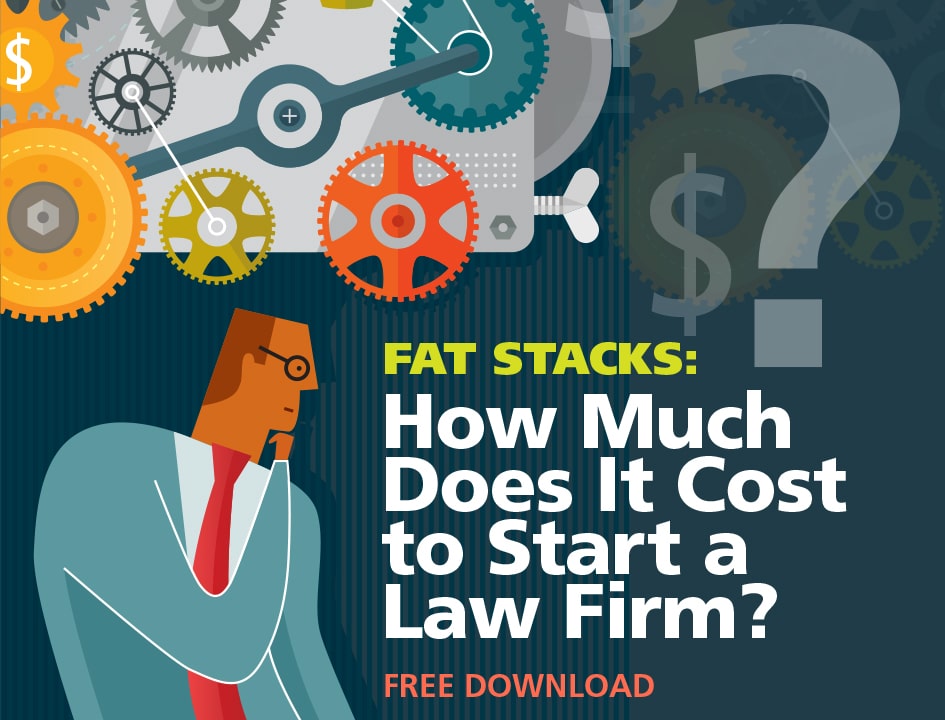 How Much Does It Really Cost to Start a Law Firm?
Sure, you can start a law firm for $500. The question is, why would you want to? Jared Correia explains what you'll really need to cover in your opening budget so you can draft an actual, realistic first-year budget for:
Technology
Risk Allocation
Marketing
Administrative
Stick to his advice in this free download to get cracking on a new budget, or revise your existing one.