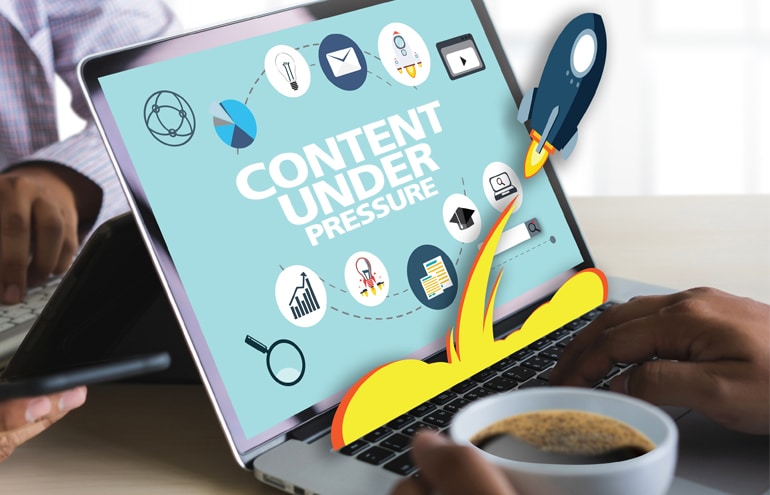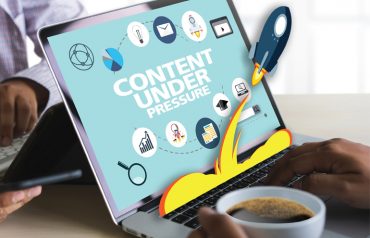 Lately, I've been immersed in lawyer bio projects, which often leads to research on LinkedIn. I spend a fair amount of time on LinkedIn, regardless, and have seen my share of the good, the mediocre and the criminally ugly.
I began to notice posts shared by members of Jackson Walker, in particular by Chief Business Development and Marketing Officer Barbara Malin. A recent example is her post "Meet John Koepke," with a clean picture of the partner, the firm's brand in the photo's corner and a bit on his practice. I don't always click through. But nonetheless, the posts have made an impression.
The LinkedIn campaign is so simple, so inviting, so approachable, that it subtly but quickly stood out among the sea of salesy and humblebrag self-promotional content.
The Makings of an Inviting LinkedIn Campaign
I reached out to Malin and learned the makings of their successful campaign. Here's how they did it.
"We were thinking hard about how we can repurpose content," Malin said. "Law firms have tons of content, and often use it in just one channel and then let it go. It occurred to us that a really good way to use our bio content was on LinkedIn, to allow those who might not otherwise have deep connections to Jackson Walker to see what we have to offer."
The LinkedIn campaign has led to more engagement on social media, increased traffic to the firm's website, more internal and external visibility for what the firm has to offer, and some new engagements. Page views for the firm's LinkedIn page increased 20%, and engagement with posts has doubled.
Some background here. Jackson Walker has deep roots in Texas. Founded more than 130 years ago, it is the Lone Star State's largest homegrown firm with in-state offices only. With 400 lawyers, it ranks No. 119 in the AmLaw 200, with no intention of expanding outside Texas or merging. The firm has ties to some iconic Texas brands, such as Whataburger, which it recently represented in a big corporate deal, and Southwest Airlines, for which it recently obtained a Fifth Circuit victory overruling 30 years of precedent under the Air Carrier Access Act of 1986.
A former practicing attorney, Malin joined the firm three years ago. Armed with internal research, she crafted a campaign based on Jackson Walker's unique position in the marketplace. "There is an Altman Weil survey stat in which 47% of law firm managing partners say nothing 'clearly and specifically' differentiates their firm. That's not us."
Texas is a booming economy, and has benefited as the cost of doing business in states like California has increased. "Seven of the country's fastest growing counties are in Texas," Malin said. "If we were a country, we'd be the 10th largest economy in the world. There is plenty of work to keep lawyers in Texas busy."
A lot of that work, though, was coming from companies that were expanding or relocating, and might not know of Jackson Walker's deep roots, unique Texas footprint and commitment to the market. "We needed a way to introduce ourselves to those new businesses," she said.
Their branding research led to some changes on their website, an increased focus on attorney bios, and a video series in which clients and community partners talked about what it was like to work with Jackson Walker. "Those resulted in some of our best testimonials. Clients talking about the Jackson Walker client mindset is completely different than us talking about it."
The challenge was how to deploy them. "Ultimately, one of the external results was the LinkedIn campaign," she said. "We started featuring the videos there, and then began repurposing a lot of the content from the attorney bios generally."
The campaign rotates weekly, featuring a new lawyer each week. "We usually see an additional 15-20 clicks on that individual's bio that week. We've seen 400 additional clicks over the six months the bio campaign has been running. And anecdotal reports from the featured attorneys are that they see increased traction in their feed."
Smart Tools Increase Engagement, Sharing
One key to the campaign's success? Attorneys are sharing the "Meet JW" campaign on their own, aided by tools from Clearview Social, which helps turbocharge social media campaigns by simplifying employee sharing.
"Clearview Social has been a game-changer for us," Malin said. With its tools, attorneys are prompted to share what's on the firm's social media feeds. "Not many people will sign up to follow law firm pages, but they will follow individual attorneys." And the firm found that its attorneys were learning more about their colleagues as they read, followed and promoted the firm's content, allowing it to transform into an internal communications and business development platform.
"I heard from one attorney who said that an inactive client noticed a post about the attorney and reached out. 'I realized I have the perfect piece of work for you. We haven't talked in a while, let's go to lunch.'" This is exactly the kind of engagement you want from social media; taking it off digital and moving to a personal transaction.
"Jackson Walker is a shining example of attorney engagement done right," according to Adrian Dayton, Clearview Social's founder and CEO. "In activating the networks of their most influential lawyers, they are shining a bright light on their talent by serving their network through the content they are sharing. Almost all firms have content and influential lawyers, but Jackson Walker stands out for their ability to get high levels of participation even among leaders in their firm in their social media efforts." (Related: "Six Fundamental Gaps in Your Online Marketing Strategy" by Adrian Dayton.)
Malin has plenty of runway ahead of her with the Meet Jackson Walker campaign. "Meet JW" is even a tab on the homepage now. "We'll use it when we do upcoming print advertising. The next step is to circle back to the video side of the campaign, reinvigorate that, incorporate it more fully with the website, and track things on the revenue side of the house."
For ideas on how to use video to promote law firms, see:
For tips on getting the most from LinkedIn, see:
Illustration ©iStockPhoto.com
Subscribe to Attorney at Work
Get really good ideas every day for your law practice: Subscribe to the Daily Dispatch (it's free). Follow us on Twitter @attnyatwork.