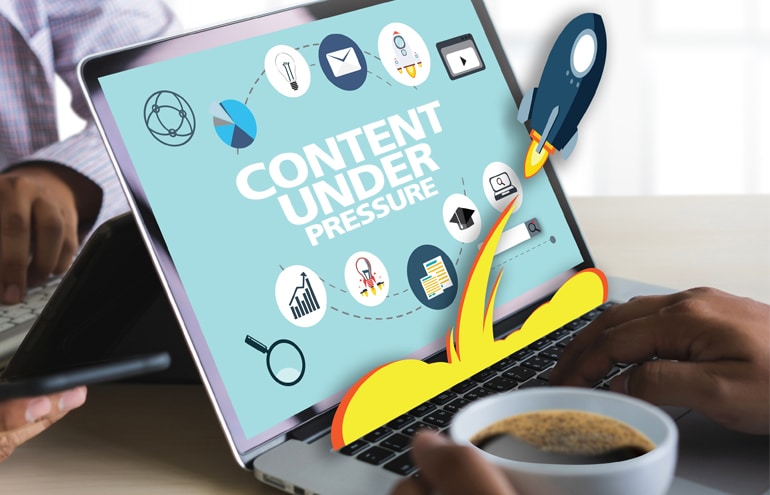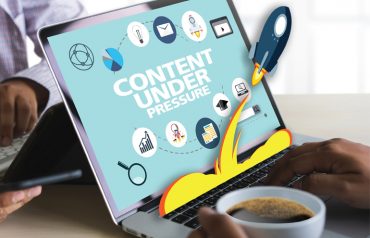 Lately, I'd been digging around for different ways to tell law firm stories. In particular, how do you tap into the emotion needed at the end of the sales funnel, when prospective clients or recruits want to "feel" that their purchasing decision is the right way to go? They've done their homework, they have the data, but sometimes they are looking for that extra something to confirm their gut instinct.
That's when I happened upon a new video that Sacramento-based firm Kronick did to commemorate its 60th anniversary, shown below. Kronick, a firm of approximately 30 lawyers was founded to address California water law issues and has built an impressive public law practice.
I found myself smiling at the end of the video. When was the last time I read a piece of law firm content that left me feeling that way? So I reached out to Leslie DuFresne of C-Suite Solutions in Sacramento and Jayson Carpenter of Pull Focus Films in Oakland to learn how it came about.
The firm is a longtime client of DuFresne's. "I have been working with Kronick for several years providing guidance on administrative and marketing strategies. I also provide attorney recruiting services, which has given me great insights into the firm's culture," she said. "Knowing the firm was approaching a milestone anniversary, Heather Ward, the firm's business development director, and I spit-balled ideas. At the top of our list was creating a commemorative video."
In the process, they realized there was also plenty of material for a video they could use as a recruiting tool. (See "Working at Kronick," below).
"While the videos have some overlap, each story unfolds in its own way and ultimately serves a different purpose," DuFresne said.
Storytelling Through Video — The Creative Process
Carpenter, the filmmaker, explained the creative process. "Ideally, I create a three-act story. We introduce the client, identify the problem they are solving, and show them providing the resolution, supported with positive outcomes and testimonials. From there, we have a solid understanding of the client's vision and a blueprint for the video script."
"The versatility of video meant that the firm would have engaging content that could be easily shared through multiple channels for years to come, making the ROI quite high, especially when paired with traditional marketing initiatives," DuFresne said. Not only is video critical to SEO (80 percent of all web traffic will come from video by 2021 per Cisco VNI's forecast), it helps firms stay competitive, and it sets a good foundation for relationship building and validation through a more personal user experience. It oftentimes sparks conversations with potential clients who want to learn more now that they feel a connection with the firm.
"Of all the marketing initiatives I have worked on over the years, storytelling through video is definitely my top recommendation," DuFresne said. "The value of the recruiting video has proven itself as well. I reached out to a senior attorney who initially said they were not interested in making a move but after watching Kronick's recruiting video and getting a sense of their culture, they were surprisingly intrigued and wanted to hear more about the opportunity. That's the magic of video."
Ward, the firm's business development director, had some initial concerns about the complexity and cost of a video project. But because the three worked closely together on script development, she said, the pieces fell easily into place.
"Leslie and Jayson were able to shine a light on the unique personalities of the attorneys while capturing the essence of the firm's culture, which was exactly what I was hoping for. Best of all, when we unveiled the video at the firm's 60th anniversary party, clients rewarded us with a round of applause. Positive feedback continues to come in, so the project is a success from our perspective," said Ward.
What's the Secret Sauce?
While I knew of Kronick, I didn't have a solid grasp of their market. So I read up on their history and went back to watch both videos again. The scenes of Sacramento's iconic Tower Bridge, over the Sacramento River, and spillway shots made sense. They aren't just geographically grounding, visually appealing and soothing. They speak to the very reason the firm was founded. And there were certain lawyers in the videos who exuded such warmth, who really let their personality show — to the point that I was ready to call them up for coffee the next time I'm headed up I-80.
I've seen a fair number of law firm videos, but none inspired coffee dates. I went back to DuFresne. What was the secret sauce?
"I should add that Jayson and I have worked on several projects together, which benefited this project. Our mutual trust for each other's perspective and creativity, and unwavering willingness to be open-minded, is invaluable," she said.
I thought back to some of my most successful projects, and she was right; you often are able to create a product that is greater than the sum of its parts when there is a deep level of mutual trust.
I'll be honest — being a "word person," I've never specifically recommended video to a client. The Kronick videos may change that.
More Video Marketing Tips on Attorney at Work
For more on the best use and deployment of video, see:
"Steps for Promoting Law Firm Videos" by Adam Stock and Stefanie Knapp
"Five Ways to Attract New Clients With Video" by Mike Mogill
"Five Characteristics of Highly Effective Videos" by Mike Mogill
Illustration ©iStockPhoto.com
Subscribe to Attorney at Work
Get really good ideas every day for your law practice: Subscribe to the Daily Dispatch (it's free). Follow us on Twitter @attnyatwork.