I speak with a lot of people. Mostly attorneys. Yes. I like attorneys. Yes. I like speaking to them. So much so, in fact, that I've hosted a monthly lunch for 11 years where I get to meet them face to face. (I even started an organization to connect in the online and offline worlds.)
Typically when I speak with people about how they do what they do, the conversation starts with the negatives — the bottlenecks, frustrations and other issues — at the place they presently work. As it should. After all, I need to know these things so I can help fix how they do what they do at their firm.
More and more lately, I've noticed a trend: Once I've identified various spots where improvements can happen at the current place, almost every single caller wants to continue the dialogue. Except they want to talk about some other business.
Meaning I am initially called about a particular law firm's workflow or website and end up being asked about how to set up the caller's personal dream business, or side hustle.
I have built businesses from one-person shows to on-demand services helping thousands get the day-to-day work of law firms done. My private clients include individuals, managing partners and law firm administrators looking to upgrade the way the firm processes work — on to CEOs and marketing directors looking to take their businesses to the next level. So, it's not that I don't want to help, it's just that I've learned that most dream business owners have far more time than money — and I'm a realist.
Still, these conversations got me thinking:
If I were to do it all over again … and start today … what would I use to set up my business?
So here it is, the first installment in my no-nonsense guide to starting your dream business.
Setting Up a Side Hustle
Keep in mind that this investment will only get your side hustle started. To keep it going and growing, you will definitely have to invest more money. But it is my hope (and I bet yours) that you will be able to fund your business's growth from the revenues you generate from this initial investment.
1. Website Domain (Two Years: $25)
Navigate to www.whois.com. Type your desired domain name in the "Get a Domain Name" box to see if it is available.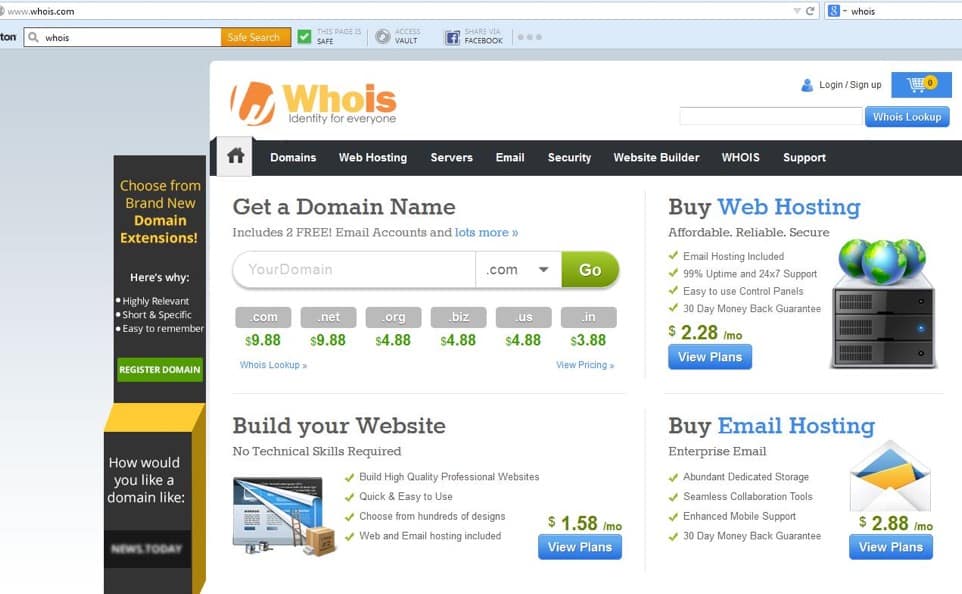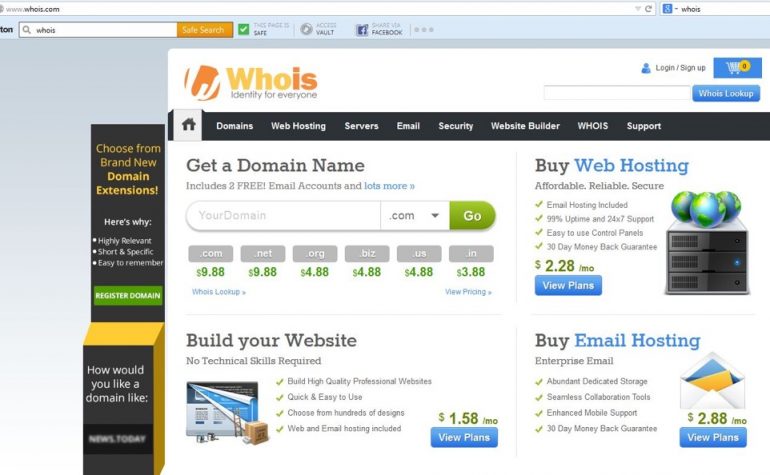 You probably won't have the time (or funds) to develop and launch your full website, but acquiring the domain name will allow you to have a domain-branded email address from your first day in business. I recommend Whois.com because each domain receives two email addresses and a few other key controls for the website including DNS management and domain forwarding, which are key when it comes to controlling your URL while your business website is under development.
Try to keep the domain name short, memorable and somehow associated with you or your business product, brand or name. This may take a bit of imagination because first choices for domain names are rarely available. To learn why you must get the .com and other tips for domain shopping, read my Attorney at Work post "Shopping for Your Law Site's Domain Name."
Warning: Always make sure you own your domain name and that the email registered with Whois for direct contact is accurate. This is one time where a typo can cost you quite dearly!
2. Telephone Number: $29.99 per Month (First 30 Days Free)
Visit eVoice.com and spend a few minutes reviewing their services and how-tos.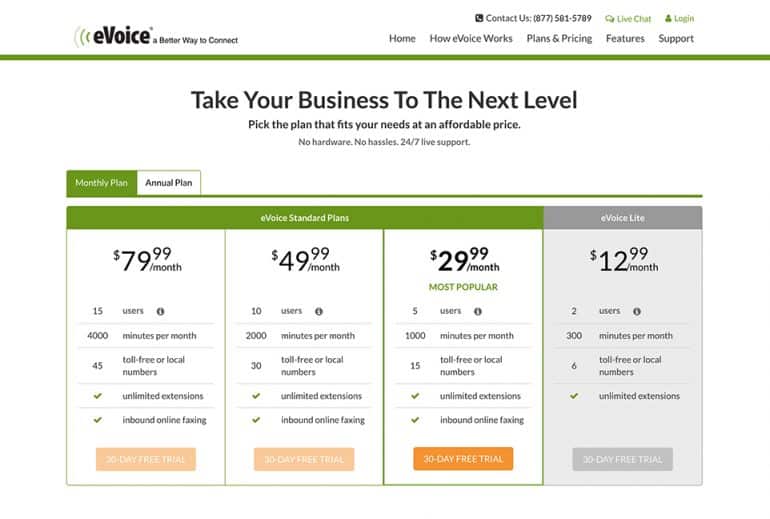 eVoice is a unified messaging service that provides virtual PBX services at a fraction of the cost of traditional phone companies. It provides:
Toll-free and local phone numbers
Enhanced call routing and forwarding
Voicemail-to-text
Web conferencing and conference calling
The eVoice Auto Attendant
Customized menus and greetings
Multiple extensions
Hold music
Use your eVoice number on printed marketing and business materials. Even if you move or change the provider of your personal mobile device, your business point of contact remains the same. And one really big benefit, especially when you first start your business, is that you can stop giving out your direct cell number to business contacts and clients — and stop worrying about receiving work calls and texts during off-hours.
3. Logo and Business Stationery
You now have a business domain, email and toll-free number to use as a credible means to receive incoming inquiries for your new business.
Now that they can contact you, it's time for you to let peeps know you exist.
For this, your new venture needs an identity — including a logo, a defined look and feel for your upcoming website and more carefully constructed marketing materials.
For now, the most important step for your side-hustle is the design of your logo and business card. Nothing screams newbie or not close to credible as a home-made version of a business card or a stock design that only you don't realize is stock.
To make sure your design is unique and credible, navigate to The Logo Company and select the "Order Now" and "Logo+ Stationary Design" package for $249.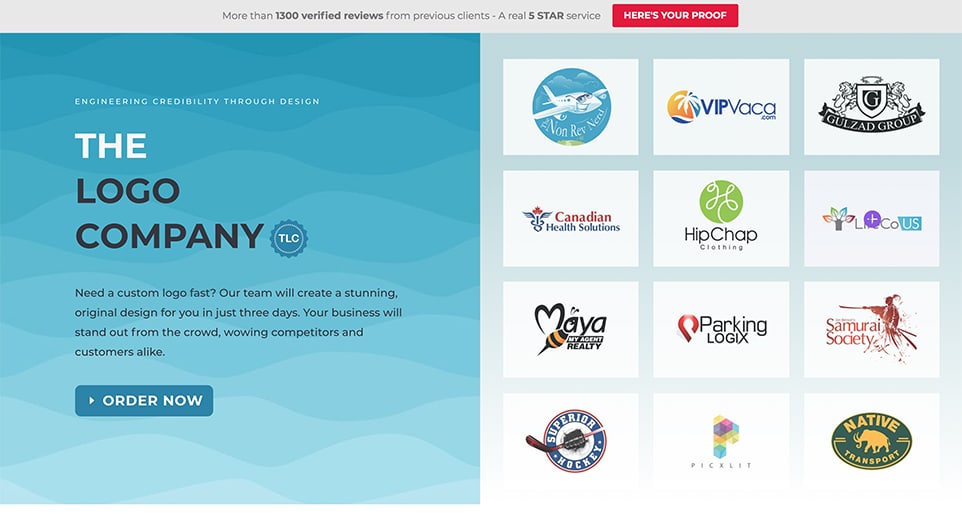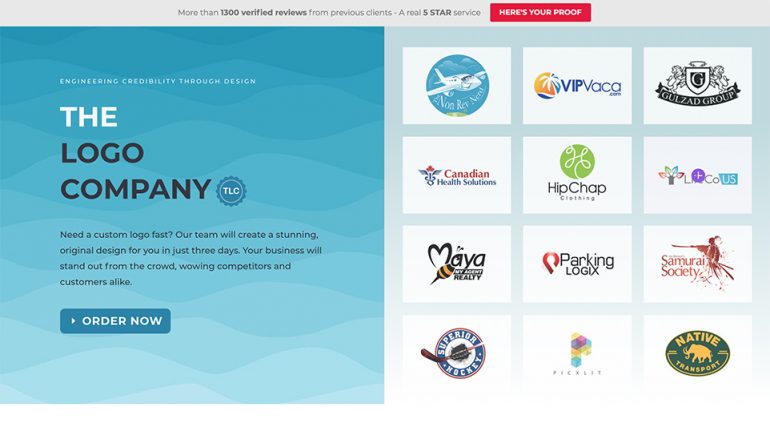 The Logo Company creates your business logo and applies the design to your business stationery — killing two birds with one stone.
For around $250 you get:
Five different custom design concepts (no templates or stock art)
Unlimited revisions to the chosen concept
Full copyright ownership
Business stationery design — business cards, letterhead and No. 10 envelope
Multiple file formats that work both online and in print — this is very important!
A 100 percent money-back guarantee
Plenty of add-ons are available, like a printed stationery pack, for reasonable prices, too.
You can't get all that from a crowdsourcing site, let alone your niece or nephew or the kid down the block!
Now You're Side-Hustling
That's it! You now have everything you need to start your dream business off right:
A web domain and a private, branded email address
A toll-free number to credibly control incoming inquiries
A custom logo and professionally designed identity for your business
Business cards and stationery to credibly take the online … off
And here's the breakdown on your cash outlay, at least for the near future.
Set-up Costs for Your New Business
| Item | Initial Cash Outlay | Monthly Expense |
| --- | --- | --- |
| Website Domain Name (Email Address), Two Years | $25 | 0 |
| Telephone Number (Incoming Calls) | 0 | $29.99 |
| Logo, Stationery (Brand Identity) | $249 | 0 |
| Total | $274 | $29.99 |
Read the rest of the "Starting Your Side Hustle" series:
"Part 2: Three Ways to Control the Flow"
"Part 3: Creating Your Website"
Starting a new law firm? You might like:
"What Does It Really Cost to Start a Law Firm" (free download)