Advisors

Burkey Belser
Burkey Belser is president and creative director of Greenfield Belser, and interactive brand design agency focused entirely on services marketing. A legal marketing pioneer, he has won awards in every field of graphic design: identity, collateral, web and periodicals. In 1997, President Clinton awarded him a Presidential Design Award for Nutrition Facts, the nation's familiar food labeling system. Belser was given lifetime achievement awards by both the Legal Marketing Association and the Art Directors Club of Metropolitan Washington. He blogs at Brand Thinking. Follow him @burkeybelser.
More Posts By This Author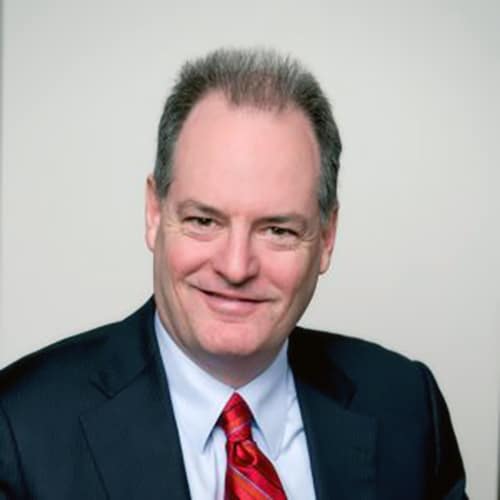 Dan Pinnington
Dan Pinnington is President and CEO of Lawyers' Professional Indemnity Company (LAWPRO) in Toronto, where he helps lawyers avoid malpractice claims. He is a Fellow and Trustee of the College of Law Practice Management and a prolific writer, speaker and blogger on risk management, legal technology and law practice management issues. Follow him on Twitter @DanPinnington.
More Posts By This Author

G. Burgess Allison
G. Burgess Allison wrote the wildly popular Technology Update column in Law Practice magazine. He is Director in a not-for-profit R&D center, a Fellow in the College of Law Practice Management and served on the Council of the ABA Law Practice Management Section. Burgess has a J.D. from the University of Michigan and a unique worldview. Reach him at allison@mitre.org.
More Posts By This Author

Gerry Riskin
Gerry Riskin is a founding partner of global consultancy Edge International. He is a former managing partner of an international law firm, served the Conference Board of Canada, is a Fellow of The College of Law in London, and a visiting Professor at the University of Pretoria. Gerry consults on strategy with an emphasis on competing for clients. He authored "The Successful Lawyer" and co-authored "Practice Development: Creating the Marketing Mindset," "Herding Cats" and "Beyond Knowing." He blogs at Amazing Firms Amazing Practices.
More Posts By This Author

Jordan Furlong
Jordan Furlong is a leading analyst of the global legal market and forecaster of its future development. A writer and consultant, he helps lawyers and law firms navigate the extraordinary changes in the legal marketplace. His book, "Evolutionary Road: A Strategic Guide to Your Law Firm's Future" is available in the Attorney at Work bookstore. Read his blog Law21 and watch for his new book, "Law is a Buyer's Market: Building a Client-First Law Firm in a Brand New Legal World." Follow Jordon @Jordan_Law21.
More Posts By This Author

Mark T. Greene
Mark T. Green is a business strategy and marketing consultant with 30+ years' experience in the development and deployment of marketing strategies, particularly in professional services sectors. Mark was inducted into the Legal Marketing Association's Hall of Fame in 2008 and is a Fellow and President-Elect of the Board of Trustees of the College of Law Practice Management. Follow him on LinkedIn and Twitter @MarkTGreene.
More Posts By This Author

Robert J. Ambrogi
Robert J. Ambrogi is a lawyer, writer and consultant in Rockport, MA. He writes and blogs at LawSites and Media Law and cohosts the award-winning podcast Lawyer2Lawyer. Earlier, Bob was editor-in-chief of the National Law Journal, Lawyers USAand Massachusetts Lawyers Weekly. A graduate of Boston College Law School, he is a fellow of the College of Law Practice Management and a trustee of the Massachusetts Bar Foundation. Follow Bob on Twitter @bobambrogi.
More Posts By This Author

RonStaudt
Ron Staudt is a professor of law at Chicago-Kent College of Law. He teaches a Justice & Technology Practicum, Copyright Law, Intellectual Property Strategies and Public Interest Law & Policy. He is director of the Center for Access to Justice & Technology (CAJT)—a law school center using Internet resources to improve access to justice. He is President of the College of Law Practice Management, a member of the ABA eLawyering Task Force and one of the first 50 ABA Journal Legal Rebels.
More Posts By This Author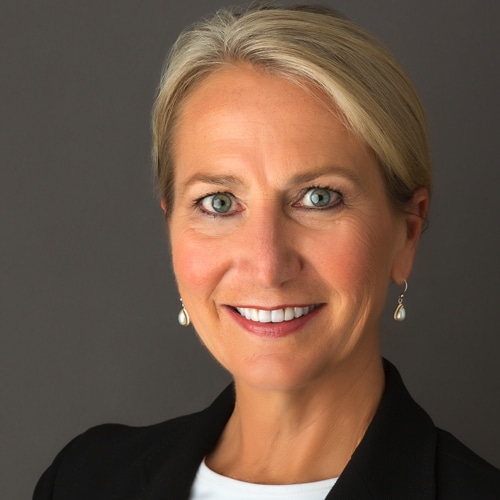 Sally J. Schmidt
Sally Schmidt is President of Schmidt Marketing, Inc., which offers marketing services to law firms. She was a founder and the first President of the Legal Marketing Association. She is a Fellow of the College of Law Practice Management and was one of the first inductees to LMA's Hall of Fame. She is the author of "Marketing the Law Firm: Business Development Techniques" and "Business Development for Lawyers: Strategies for Getting and Keeping Clients." Follow her @SallySchmidt.
More Posts By This Author
Simon Chester
Simon Chester is Counsel, Conflicts and Regulatory Matters, Gowling WLG (Canada) LLP. His career includes law teaching, government service and 30 years of big firm private practice. A Fellow and past-President of the College of Law Practice Management, he has spoken on professional and technology issues to hundreds of groups in 10 countries. Simon blogs at Slaw.ca.
More Posts By This Author