Who are these "enterprising lawyers"? Actually, they are easy to spot. Look for the happier, more engaged lawyers. Deeply invested in the power of the work they do for their clients, they seem to have more energy for getting things done than anyone in the crowd. In this interview, we talk with William Marler, Managing Partner of "the food safety law firm" Marler Clark.
Bill began representing victims of food-borne illness in 1993, when he represented Brianne Kiner, the most seriously injured survivor of the Jack in the Box E. coli O157:H7 outbreak, resulting in her landmark $15.6 million settlement. Bill is a prolific writer and, with a staff of five writers and editors, publishes the online newspaper Food Safety News and blogs for the Marler Law blog network. He'll be speaking about how to position yourself as an expert at Lawyernomics 2014, April 23-25.
William (Bill) Marler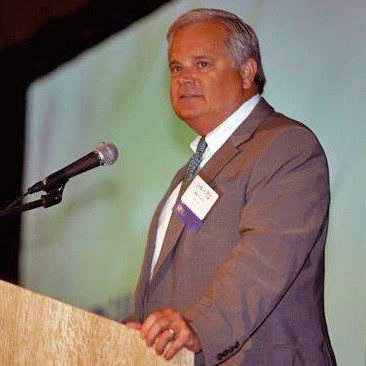 Marler Clark LLP PS
Seattle, WA
University of Seattle, J.D., 1987
Washington State University, B.A., 1982
Why did you want to be a lawyer?
Because at the time I did not understand chemistry.
What is the focus of your law practice?
For the past 20-plus years, food-borne illness litigation.
How did you come to select this niche?
It selected me. I was in the right place at a very wrong time for a lot of people who ate E. coli-tainted hamburger at Jack in the Box.
Briefly describe your approach to marketing your services.
I work very hard to do right by my clients and the rest works itself out.
What is the real reason clients hire you?
Because they know that I work 24/7/365.
Who was your most important mentor and, briefly, what did he or she teach you?
Pinckney "Pinky" Rohrback, who taught me, "Do right by your client and everything else will work out just fine."
What about practicing law did you learn the hard way?
The business side of running a firm — phantom income and how expensive experts and other costs can be.
What is your favorite technology tool?
Twitter.
What is your favorite non-technology tool?
Yellow highlighters.
How would you describe the location and décor of your office?
Somewhat Spartan, but cool.
Why would someone describe you as "enterprising"?
Because I work harder than any other lawyer in the world, period.
What is the first thing you "check" each morning?
Email.
Where do you think your practice is going?
Hopefully, I will convince enough people that poisoning customers is a bad idea.
What are people most surprised to learn about you?
Hopefully, nothing.
What three things must you always have in your brief bag, desk drawer or refrigerator?
A blue flair pen, bottle of scotch, ice.
Where do you turn when things go really badly?
Myself.
What else (if anything) do you think we need to know?
That I really care about what I do, why I do it and the people who work with me.
More About Bill Marler
Bill Marler's five-lawyer firm Marler Clark specializes in food safety law and litigation. Bill's advocacy for better food regulation has led to invitations to address local, national and international gatherings on food safety, including testimony before the U.S. House of Representatives Committee on Energy and Commerce. He shares his thoughts on food-borne illness outbreaks and litigation at his personal blog, Marler Blog. You can follow him on Twitter @bmarler.
We're Always Looking for Enterprising Lawyers
If you'd like to suggest someone to profile, send information to merrilyn@attorneyatwork.com.
Attorney at Work is a media sponsor of Lawyernomics 2014

Illustration ©ImageZoo.com