The "Contact Us" page should be one of the most heavily trafficked pages of your law firm's website — from both desktop and mobile devices. Yet this page is often overlooked, as most firms don't fully utilize it. Instead, they simply display their address and phone number.
Why not bring the same thought and creativity displayed on the rest of your site to this page as well? Some tips:
Add visual elements to make the page more interesting. No need to have a tiny map — make it large so viewers can actually read it. Or use satellite imagery that is readily available. The contact page can also be an opportunity to push good information while still displaying how to get found.
Don't make it impossible to find how to contact you. All too often the link to the contact page is buried in the footer of the website, forcing site visitors to search for it. Why make it hard for the user?
For mobile devices, be sure all phone numbers are live links that actually dial the number.
Street addresses need to link to maps that will provide directions for the user, and parking details are also extremely helpful.
Check out the following examples of companies in other industries that are doing it right.
This accounting firm wants to be found. Its website prominently displays "Get In Touch" on the right-hand edge of every page so it can't be missed.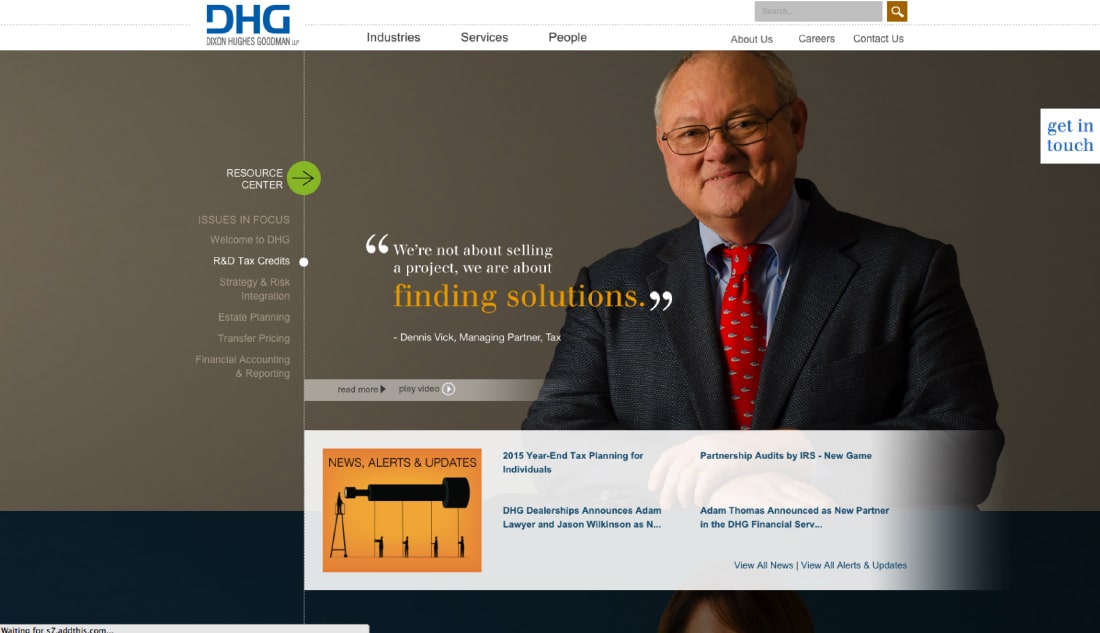 Once you land on the contact page, you can access mini portals for the firm's offices in 12 states. They also use this page to give visitors an extra chance to subscribe to the firm's publications. Smart marketing on their part.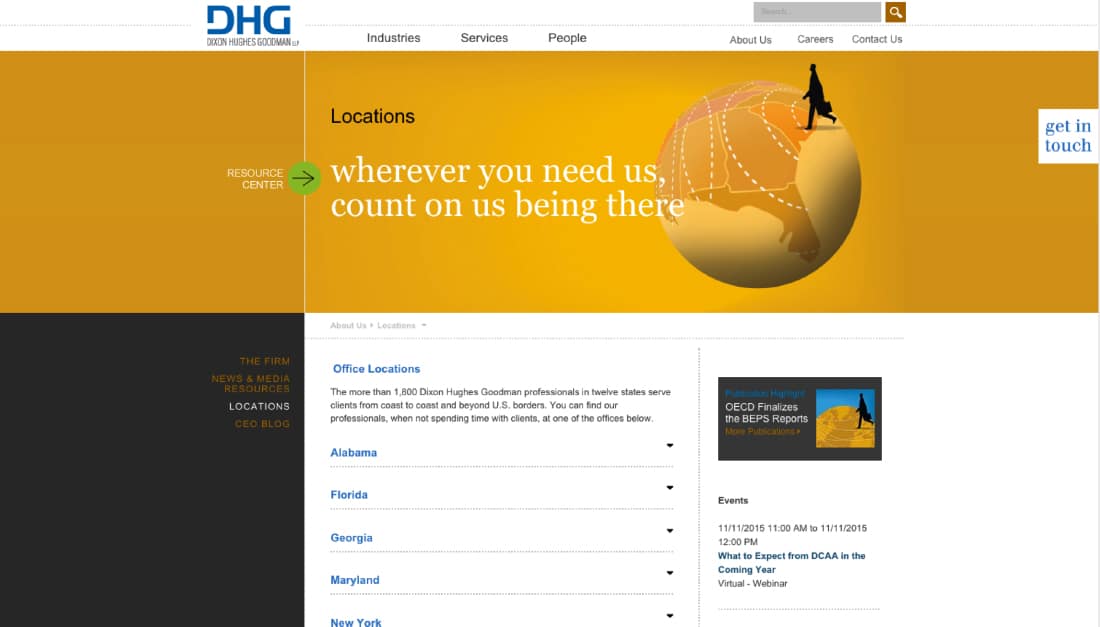 Most firms choose to display a boring picture of their office on their contact page. No offense, but we guessed you work in an office. Welikesmall, a digital agency based out of Salt Lake City, strays from the norm by using an aerial shot of their studio's location as the background of their contact page, with phone numbers and social media links prominently overlaid.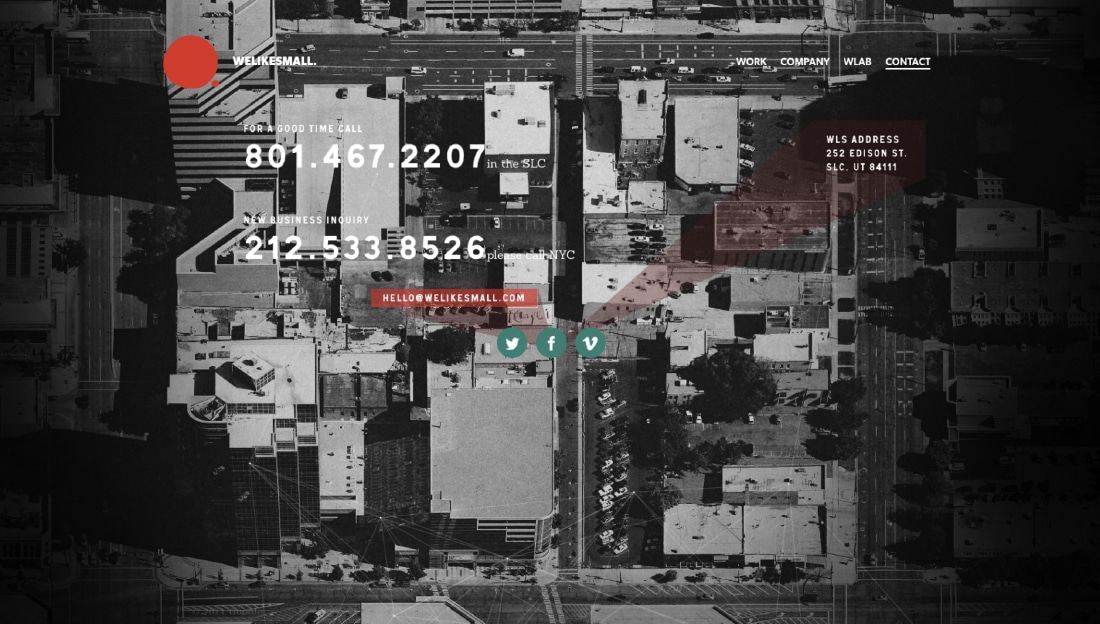 We hope contacting this firm is a little easier than sending it a message in a bottle but Digital Base's "Contact Us" page uses clever imagery nonetheless. Of course, look below that and you'll see details (and a road map) under the words "Reach Us," along with a quick contact form on the right.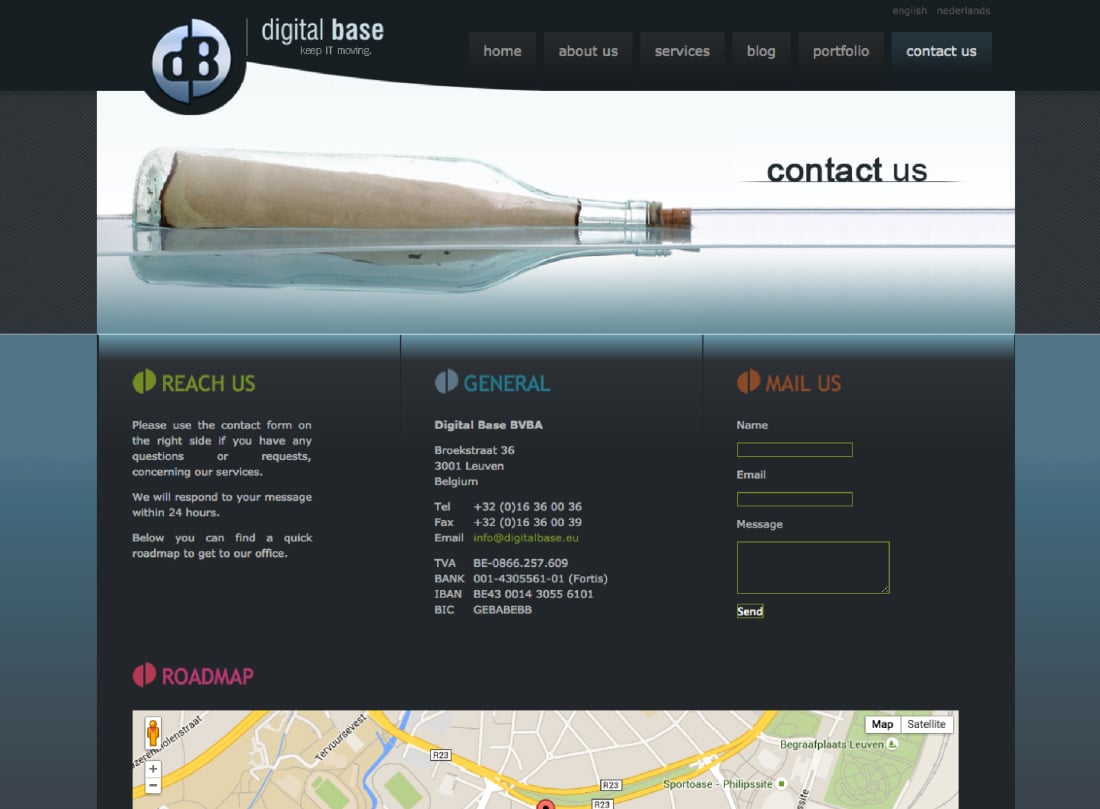 The Kenwood Restaurant in Minneapolis wants everyone to know exactly where to find them — and what better way to do this than putting a huge map on their contact page, with a link to "Get Directions"? It's even wittily captioned, "For cartographers we're easy to find. Others might employ navigation."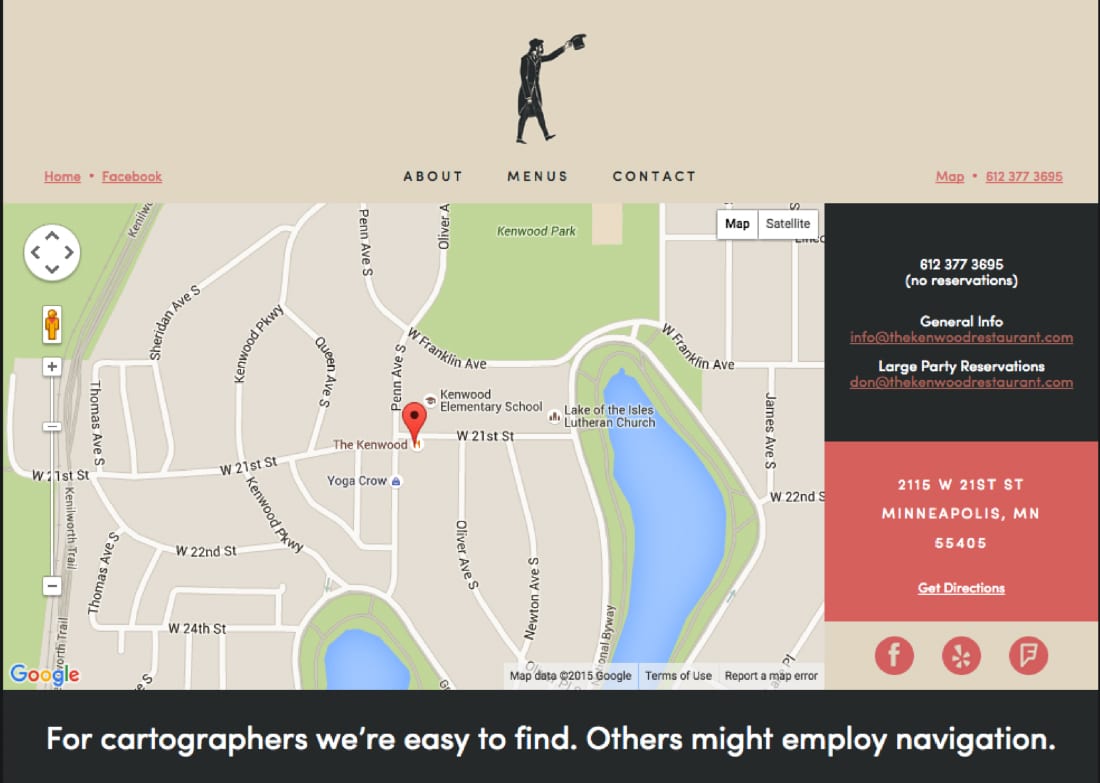 Grimshaw
Clients need to know where your firm has offices and you shouldn't make it hard for them to find. Grimshaw makes it simple to find a location by plotting points on a large map and listing each address above, with further links to maps specific to each office.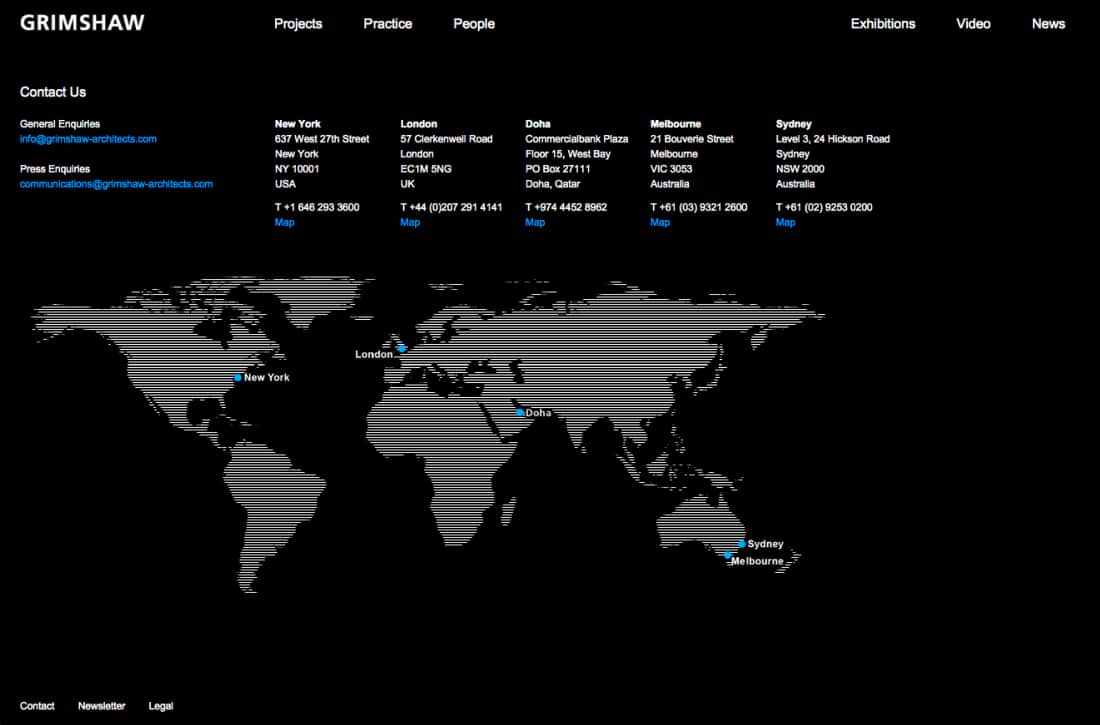 Illustration ©iStockPhoto.com