It might go against your grain to fire a client, but regularly taking the time to focus on client selection — and deselection — should be part of every lawyer's discipline.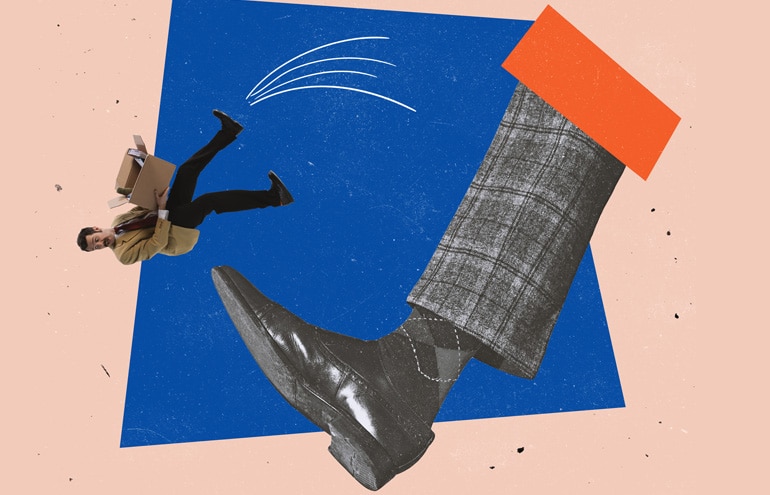 When you are a new lawyer, it seems that every client should be welcomed with open arms. More mature lawyers know that's not necessarily so.
Which brings me to a friend of mine who used to practice law in Columbia, S.C., and his New Year's ritual of client choice. Let's call him Al — not out of some strange homage to Paul Simon's "Graceland" but because his name is, well, Al.
Every New Year, Al gave himself a present.
Late in the afternoon on New Year's Day, he'd settle into a rocking chair looking out over his back garden, a glass of George Stagg whisky in his hand. Rocking gently, Al would take stock of the year and consider how his firm had fared. How he had done. Not so different from you or me, but Al's annual ritual had a punchline. As he sipped his whisky, he considered each one of his clients — which had been the most difficult, the most challenging to manage, the least pleasant to work with.
Al reckoned there were always a few clients who took more energy than all the others put together. Who were constant trials. Clients whom he could sense would enjoy complaining about him. Or even suing him. Clients who were not worth the trouble.
He would pick one of them. And he would fire that client.
It was always an enormous relief to make the decision.
Later, he would wind down the work for the client, finish the last transaction and, with the final bill, send a letter confirming that the attorney-client relationship was at an end.
In this way, year after year, Al struck one client from the list without regret.
Over time, his client list came more into focus.
These were the clients whose work he enjoyed. Clients who became friends, who paid on time and who valued his work. These clients became the backbone of a very successful firm. And a key part of his firm's success was Al's annual ritual of client choice on a winter's afternoon overlooking the garden.
You don't have to go to Al's lengths. But regularly taking the time to focus on client selection — and deselection — should be part of every lawyer's discipline.
Law practice gurus like Anthony Davis tell us that being rigorous about client selection not only is good for risk management, but it's also good for the bottom line. And it's good for lawyer happiness.
It certainly worked for Al.
This article, written by our friend and founding advisor Simon Chester, was originally published in our first month — January 4, 2011. We think it holds up!
Related Reading:
Narrow Your Focus: Establish a Niche Practice and Grow
A Letter of Closure for All the Right Reasons
Client Engagement Agreements: Blunt Terms I Wish I Could Include
Image © iStockPhoto.com

Don't miss out on our daily practice management tips. Subscribe to Attorney at Work's free newsletter here >