The long nine: Essential legal practice software for modern law practices.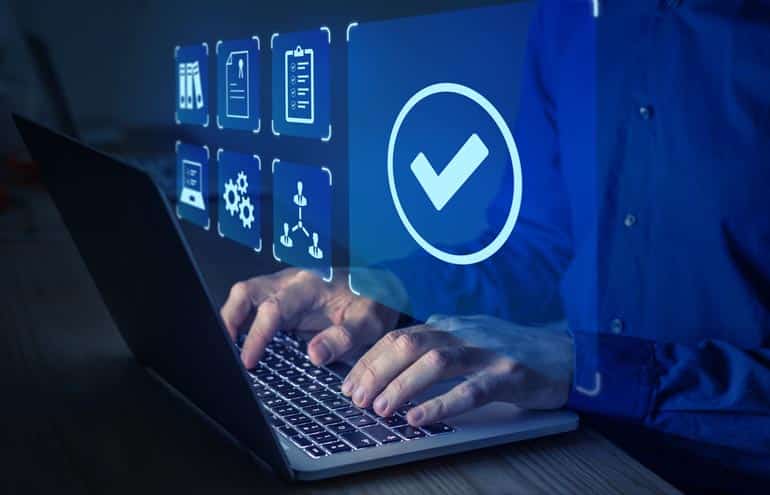 You know when formerly avant-garde concepts begin to worm their way into the lawyers' ethics canon, that it's finally time to pay attention. So it is that lawyer software technology has been awarded its moment, as the American Bar Association Model Rules have (relatively) recently been revised, in large part to reflect changes wrought by technology. More importantly, a number of states have followed suit.
It has been clear for quite some time that technology is essential to the modern practice of law — but now, the application of technology directly and formally implicates the more general question of a lawyer's competence. Lawyers who have traditionally prided themselves on buying a local software application with a single log-in and using it until the wheels fell off now have to be at least thinking about upgrading their technology platforms. In addition to the dictates of the ethics rules, the majority of states also have a data protection law, ostensibly applicable to attorneys.
I know, right? Here, take this cold compress.
Fortunately, options for law practice technology have proliferated. Driven chiefly by cloud-based options (with a growing consensus among states that cloud-based is cool), the present-day state of law firm technology is robust, to say the least. In fact, the sheer magnitude of choice is probably overwhelming.
To add to the mix, lawyers can choose between lawyer-specific and general business tools — to put flesh to that bone, consider that you could purchase a legal-specific case management system, like Clio, or a general business management program, like Daylite, that is nevertheless used by lots of lawyers. (To complicate matters further, you should watch out for the upsell with lawyer-focused products. For some reason, providers unfocused on this industry still think most lawyers have a lot of money. Suckers.)
All of this combines to mean that one of the chief reasons law firms do not update their technology more consistently is because they're simply paralyzed by the magnitude of the decision. If you have to choose among 100-plus options for document management, how do you effectively arrive at a decision — when you have a different full-time job? Hell, this is my full-time job, and I can't even keep track of it all.
It's true, the array is staggering.
The Breakdown: Legal Practice Management Software
Now, I'm not the sharpest tool in the machine shed, but even I'm not brave enough to try to build a buyer's guide for law firm software technology. In large part, that's because such a guide would be outdated as soon as it's written down, a paper book being worth less than the paper it's printed on. As it stands, I'm bound to receive urgent emails from each vendor I leave out of this post.
Yes, to the subject of this post: Rather than dream that impossible dream, I will instead attempt a list of the types of products you should acquire for your modern law firm. Below, I've identified the nine categories of software firms should use to take best advantage of the wide array of programs available for streamlining law practice management.
1. Productivity software.
If there is one thing lawyers universally understand, it's that they need productivity software to do all the basic things required of desk jockeys: emailing, drafting, creating presentations, building spreadsheets and databases. (Wherefore art thou, Access?) The archetypal example is the Microsoft Office suite, now gone online. But everybody knows that what you really need is (say it with me): Corel's Word Perfect Suite! (I kid, because I care.) In real time, Microsoft Office is not the standalone version it had once been. The main challenger to the Office arrangement is Google Apps for Work, which features its own productivity suite, in league with Gmail. (Office 365 is Microsoft's answer to the cloud.) A number of freeware alternatives exist, for those stout of heart, and light of wallet.
2. PDF conversion software.
If you want to be paperless — and who doesn't these days, let's face it — a PDF conversion program is a must-have, since most law firms still, at least, receive paper documents. PDF conversion software allows you to scan paper to PDF and, where necessary, you can then apply OCR to your scanned images — that renders the text, so you can edit it. Among other general features, you'll be able to package PDFs; add encryption, remove metadata and build forms. Adobe Acrobat continues to be the leader in the clubhouse, but Nuance's Power PDF is a lower-cost alternative. Free conversion tools, with enterprise-level options, include PDFCreator and CutePDF. Any scanner you purchase is likely to include at least some level of built-in software. The Fujitsu ScanSnap is bundled with Adobe Acrobat.
3. Document automation/document assembly software.
I shudder to think that there are not insignificant pockets of lawyers out there still dedicated to mail merge, or worse yet, typewriters. But clearly, there are better ways to build documents in this bright future. A document automation program allows you to customize existing templates in a number of ways, including by adding client information. Clause libraries let you insert non-generic/non-boilerplate clauses into documents requiring specialization. Many document automation tools feature plug-ins to Microsoft Word — so you can draft within a native interface. Some document assembly software offers a Q&A interface, which can be particularly helpful for training new associates. Some vendors will add your templates to their system at no cost, or at some cost.
If you start by using Microsoft's QuickParts and Outlook Signatures, you'll get a freeview of what document automation can do for you. If you wish to step up to the pay-for-play leagues, The Form Tool is an inexpensive product that integrates with Microsoft Word. HotDocs is probably the granddaddy of them all. Pathagoras is a rising entrant in the marketplace. Smokeball is primarily a case management system; but, its integration with Microsoft Outlook and Word allows users to build and maintain documents, too. LEAP, a new entrant in the United States, but already a big player for case management in Australia, offers practice-area specific forms and document assembly features, to boot. XpressDox, Draft Once, Turner and FileMaker Pro are popular, not only but especially, in certain tight circles of Mac users.
4. Document management software.
Although most document automation tools feature some level of document management control, generally speaking, standalone document management tools offer more robust versions of those features, or different features all together. Major features common to a number of these applications include version control, check-in/check-out features (an additional level of access control), integration with existing folder systems (Google Drive, your server), integration with related software (Microsoft Word, Outlook), offline access/briefcase, matter management, labeling/tagging and global search capability (with in-depth search functionality) — alright, that'll do. Law firms capture and reference documents more than any other sort of data — so, especially if you're working with a team, it may be that a document management system is a requirement for proper organization and ultimate efficiency.
Some major systems in this field include NetDocuments (reviewed here, and very price-competitive), Worldox and iManage. At this point, many case management companies are building out better document management tools, so some law firms choose to utilize those features rather than buy a separate standalone package. In some cases, integration between case management and document management software already exists (for example, a pairing of Clio and Net Documents).
5. Time and billing/accounting software.
My intention was to break out time and billing software from accounting software. The truth of the matter is, that's a crooked road upon which to try to draw a straight line. Pretty much every accounting program has time and billing features, and many time and billing applications feature at least some semblance of accounting features. For the majority of solo and small law firms, a time and billing/accounting program needs to do four things: offer a convenient time-capture method, include an invoice construction feature, provide robust reporting tools and allow for trust account reconciliation management — or, at least, be customizable to that end. Obviously, having the ability to track time, and to export that time log to an invoice template that can then be finalized is a good thing. Reporting tools I speak of broadly; but the thrust of the matter is that you should be able to filter for certain information, review accounts receivable, determine billings for individual attorneys, manage collection status, etc. The tools you choose will, in large part, depend on your tolerance for the DIY lifestyle. The fallback position of the proverbial Luddite lawyer is to use paper timeslips, a notebook and paper invoices — don't do that.
The next rung on the ladder would be a computerized spreadsheet tool of some kind. Quicken is a personal account management tool that many businesspersons use, and QuickBooks is Intuit's enterprise version software. (Xero is a QuickBooks competitor based out of New Zealand.) In between are business accounting programs like GnuCash (which is free) and Sage 50 (formerly Peachtree) (which is not). This is before one even arrives at the doorstep of legal-specific time, billing and accounting tools. Tabs3/PracticeMaster continues to provide some of the best focused trust accounting features around, and RTG Bills is a basic, Windows-based product that a number of small firms use. PCLaw is sticking around. Most case management software systems include some level of accounting functionality, whether built into the systems or integrated with them, potentially through the fulcrum of an API. The ABA Legal Technology Resource Center maintains a list of time and billing products, which includes some of the traditional standard-bearers. And, if you like your time tracking separate from your billing, there are a number of standalone time capture applications available to lawyers, including those that automatically monitor device time.
6. Case management software.
Case management software (sometimes referred to as practice management software) purports to be a holistic solution, in that it will wrap the majority of common features for law firm management into a single, accessible package. Generally speaking, case management software includes:
Contact management (with global search for conflicts checks)
Email archive
Document management
Calendar management (with sync options for your existing email/calendar system)
Time, billing and accounting
Some of the major vendors have built APIs allowing third parties to write applications for their programs — so, if you want to use QuickBooks, for example, you can use it within your case management system. Some vendors eschew the use of APIs on the theory that a case management system should provide (internally, natively) whatever features the law firm will need, such that there is no need to purchase any additional software.
Many of the primary case management vendors operate cloud-based systems, and those running local applications are adding cloud-based features or access options. There is a clear and ongoing shift to the cloud when it comes to case management. In fact, some providers, including Abacus Data Systems and Legal Workspace, already offer remote desktop technology infrastructures, including case management.
Now, since I have had a great deal of trouble keeping track of all of the case management systems, I'm going to try to crowdsource this bad boy. These are providers of which I am aware: Clio, MyCase, Rocket Matter, Firm Central, Smokeball, Cosmo Lex, Amicus Attorney, Abacus Law, Practice Panther, Houdini ESQ, Time Matters, Tabs3/PracticeMaster, Case Fox, Zola Suite, Merus Case, Needles, Action Step, Legal Files, Pro Law, Legal Trek … and, I'm spent. I told you there are a lot of these. Now, onto the crowdsourcing.
Here is my challenge:
If you are a vendor I've listed, post your very brief product pitch in the comments section at the end of this post.
If you are a vendor I have not listed, heavily curse me under your breath for several minutes, then place your very brief product pitch in the comments section, and I will add you to the above list.
If your name is Rita? Sorry, there's nothing I can do for you, Rita. You should know better by now.
7. Data backup tools.
Data management is the holy grail of law firm management. Since that's the case, it makes good sense to back up the data you already have. Because no one system is fail-safe, though, you may set your mind far more at ease by using two systems in conjunction — and it probably makes sense to pair a local backup with a cloud version. I've written on the strategy involved, as well as the providers in play, previously for this website.
8. Customer relationship management (CRM) software.
Using data to drive marketing decisions is next-level law firm management. CRM tools allow you to better render the data you take in — assuming you take it in effectively in the first place. If you do, a CRM will provide basic contact management tools, including the ability to add notes to files, and more robust features that will walk you through the many pathways from leads to conversions. Gaining a better understanding of how you close business will help you to close more of it when you learn what tactics are successful, and which ones are not. Default and custom reporting features facilitate running reports across the collection of your data. This reporting functionality (including, potentially, charts and graphs) gives you a visual window into your progress. Integration with information from web and social tools, as well as phone call tracking functionality, combine to make a CRM your one-stop shop for analysis of your marketing platform. Avvo's Ignite (reviewed here and here), Lexicata and Practice Pipeline are the only legal-specific, standalone CRM products of which I am aware. (Again, source me, crowd!) Some case management systems feature CRM tools as well, but those are in the most nascent of development stages.
While there may be a lack of legal-specific programs, a number of general CRM apps can easily be converted to law firm use, including free products like Zoho, Insightly, and Streak. Salesforce is the big kid on the playground, in terms of a general service CRM. Other paid programs of note include PipeDrive and NetSuite.
9. Internal communication platform.
The problem with email is that literally anybody can send you one. (Even David Duchovny? Yeah, I suppose.) That's what's so vexing about unfiltered spam — you don't have to reply, but you still have to delete it. Many law firms are turning to restricted-access, internal communication systems, sometimes referred to as enterprise social networks. Programs with calendaring features allow you to assign tasks and make notes on those items. (Of course, full-scale project management tools are available — Asana is a free one — and a reasonable argument can be made for including project management as a separate category here. At the moment, though, I don't know that there is a lot of adoption or even realization of a need for adoption in solo and small firms.) The staggering rate of adoption of Slack, an internal conversation engine, underscores businesspeople's perceived need for products like this. (These are kind of like the spiritual, less perverse descendants of chat rooms — memba them?!) With the success of Slack, competitors abound, including Yammer, HipChat and Pie. Filevine is an internal communications platform, with additional case management features, that is focused on the legal vertical.
What Did I Miss?
Is there is a big (top) 10 of law practice management applications? Let us know what you think!
Illustration ©iStockPhoto.com