You're in Los Angeles for a deposition that gets cut short because your expert witness's dog had an existential crisis. Now you have a gaping hole in your schedule that you want to fill by grinding out a brief on the Fremulizer patent. But where? Not a coffee shop, you're in grown-up mode. You want a place with swagger. Someplace hip. Someplace where they'll treat you like a VIP. You want leather chairs, a fireplace and total silence. And probably really good Wi-Fi.
Join the club. Literally.
Private Clubs are Back and They're Not All Cigars and Billionaires
Today's professional crowds are looking for a place to land and developers are sinking money into renovating relatively historic digs all over the U.S. to give them the perfect spot.
Most high-profile cities have well-established private clubs. New York has the Bohemian Club, Chicago has the Chicago Club, LA has the California Club. But membership is often impossible to obtain. Or ridiculously expensive — as much as $50,000 just to walk in the door, which is too much for those of us who don't own a railroad.
The new brand of private clubs is far more inclusive, way less expensive, and offers amenities your robber baron grandfather didn't really need. Like on-demand IT service, hairdo blowouts, and social media coaching. They fill the same role as old-world clubs: There is a sense of society, a sense of exclusivity, and the lure of leveling up. But they do it with less starch in their collar and far more visible tattoos.
Private Clubs in Los Angeles
The City Club
The City Club is still upscale, white linen tablecloth, exclusive — but affordable. Membership levels are all under $400 a month, divided by age. Although they don't offer accommodations, they will give you a place to work, a screening room, event spaces, fine dining and a place to host meetings. Plus, it's on the 51st floor so the view is not terrible.
Monthly dues: $228 to $378
Most likely to meet: Hip Angelinos
Coolest business perk: Logistical planning assistance
Soho House West Hollywood
Soho House West Hollywood leans toward creative professionals, but you'll find all the amenities you'll need there. Looking out across Sunset Boulevard, Soho offers the same brand of luxury as its London and Chicago iterations: opulent accommodations, stylish sitting rooms with Wi-Fi and fantastic art, restaurants, bars, a screening room and a rooftop garden restaurant with trees growing through the open gables.
Dues: $2,100 to $3,000 annually; must answer survey questions
Most likely to meet: Even hipper Angelinos, C and D list actors
Loa Angeles Athletic Club
The Los Angeles Athletic Club is divided by age groups, offering people over 35 their Executive package, people 31 to 34 their Associate package, and adults up to 30 the Junior package. Membership is month to month and the perks are similar to Soho and City Club with restaurants and bars, luxury rooms and spa facilities. But it's their whiskey club that sets them apart. The Blue Room is only open Friday evenings from 7 to 1:30. The room is furnished by Timothy Oulton, stocked by Macallan, and hearkens back to the private club's historic beginnings in 1912 when the room served as the backdrop for closing deals. They're wrapping a stunning $10 million renovation by February 2019.  If you're looking for a place to knock out a few reps then knock back a few fingers of 21-year-old Scotch, welcome home.
Fees: Standard, $375 to $695 Premium, $675 to $5,000
Dues: Standard, $122 to 185 Premium, $160 to $305
Most likely to meet: Millennial entrepreneurs, film industry professionals
Coolest business perk: Proximity to the courthouse and the lawyers' basketball tournament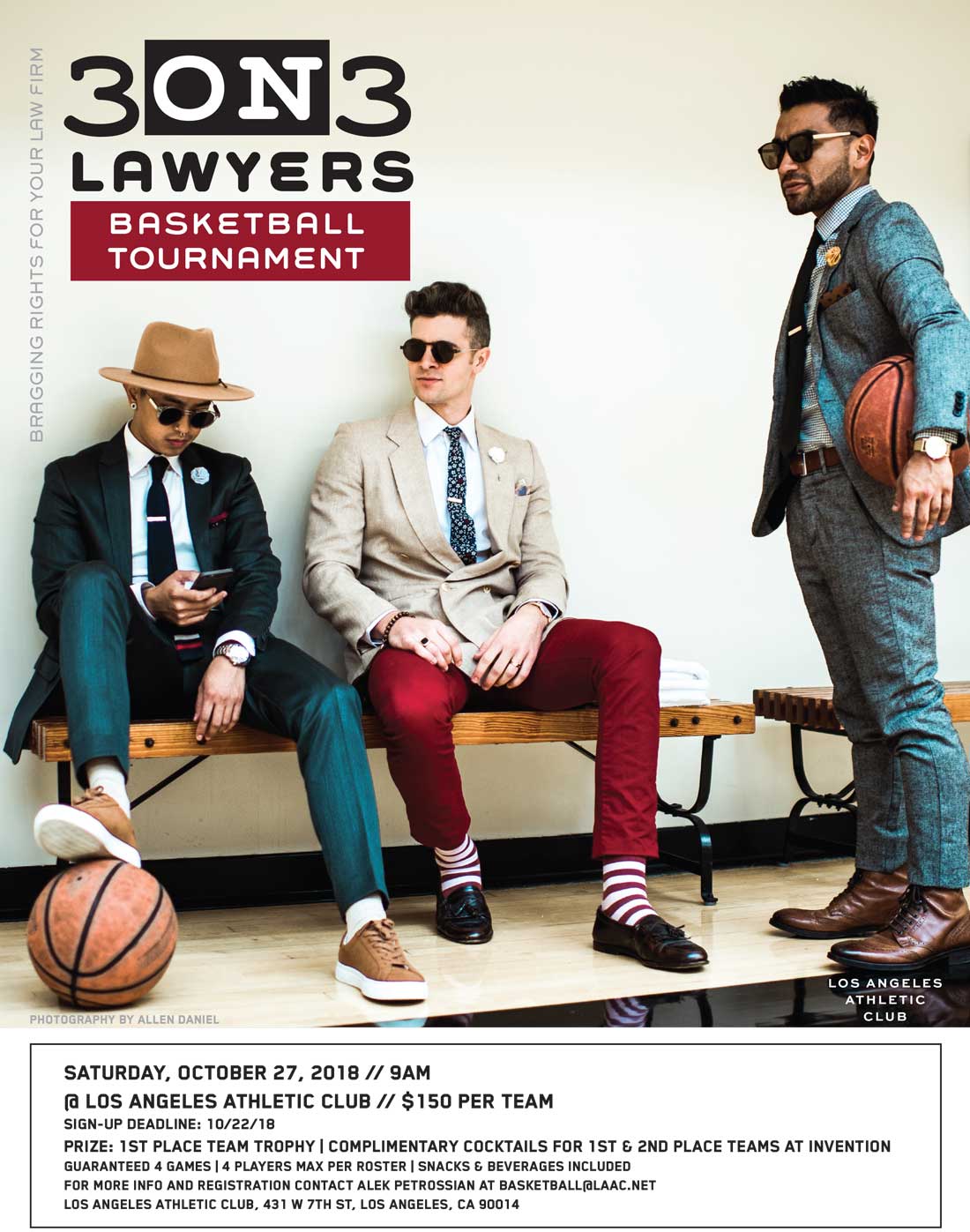 Private Clubs in Chicago
Soho House Chicago
Soho House Chicago is a private club with members in all brackets but appeals most to accomplished creatives and the dot-com crowd. The first floor is a huge lounge – and I mean a couch and comfy chair lounge. But there's also a bar and decent coffee and high ceilings and beautiful art. Upstairs, members enjoy more bars, a restaurant, well-appointed hotel rooms, a spa, great pingpong, and enough comfortable leather chairs and couches for a fleet. The ambiance is definitely in the Millennial Productivity end of the spectrum. People are at the bar getting specialty cocktails and checking Slack. Soho Chicago is only a few years old and represents the vanguard of the new wave of private clubs. They have a cinema. They have a boxing ring. They have steam rooms. But getting in is involved. You have to write a couple of essays and submit a headshot.
Dues: Same as in LA
Most likely to meet: Brewers, chefs, publishers, marketers, tech lawyers
Coolest business perk:  Spa and barber on-site
Birch Road Cellar
Birch Road Cellar is more of a BYOB space, but with meeting rooms. The Birch Room is an oddball in the private club scene because it's more about entertaining than networking or having a place to stay. They don't have the amenities of a City Club or Soho. No hotel rooms. No laundry service. They have meeting rooms, wine lockers, and fingerprint readers for getting in. They're a place to bring a decent bottle of wine and five friends, and kick back. In their video, the founders are dressed down and casual. They don't talk about leveraging their portfolio or networking; they talk about whiskey.
Dues: Starting at $89 with no commitment
Most likely to meet: Extremely polite and entertaining Midwestern wine freaks
Coolest business perk: Meeting rooms with wine lockers
Iwan Riese Smoking Lounge
Iwan Riese Cigar Lounge has no hotel rooms, no pool. But if you want to finish your day in a private club working on a brief in a haze of expensive tobacco smoke drinking a decent Scotch you brought yourself, then this place is it. They have a flotilla of leather chairs in a room with a drop-down screen and a projector just in case you want to PowerPoint something. The club is two rooms: One is all those chairs, low light, dark walls and private cigar lockers. The other is a lounge with giant windows, a bar with glasses and custom ice cubes, espresso, and an agent who will make the espresso, cut your cigar, and tell you where the Cubs are in the game if you ask. You can get a day pass for $15 but annual membership is more. Enter off Wabash and take the remarkably small, entirely weird elevator up one floor. It used to be the Millionaire's Club and retains some of that old-school visual cred. Today its exclusivity rests on a nominal fee and smoke. The club is accessible from the retail shop.
Dues: $750 a year
Most likely to meet: Cigar-loving lawyers
Coolest business perk: Having a meeting in a cigar lounge
Private Clubs in New York City
The Assemblage
The Assemblage is a mix of custom workspaces, a private club and maybe a hostel. For just under five bills you get access to their communal work area, or for $1,200 you get a dedicated office. You also get nightly programming, access to studio apartments, access to their rural retreat, and Mozaic —  which appears to be a transformation and self-actualization program with a life coach and meditation.
Dues: Not listed
Most likely to meet: Creative entrepreneurs and aspiring life coaches
Coolest business perk: Tech services and IT support
Spring Place
Spring Place is New York times a million. Their amenities are the same kind of high-level perks you get at SoHo and City Club – fully functional workspaces and meeting rooms, a huge communal workspace and a private cinema. They have all-day restaurant and bar service, cool spaces to hang or work, and a 10,000-square-foot rooftop terrace. The vibe is straight Manhattan business glamour with Fifth Avenue business perks like a courier service, IT support, car services and a notary.
Dues: $500 initiation, then $1,250 to $3,000 with age-based levels
Most likely to meet: Highly successful millennials
Coolest business perk: Private phonebooths
The Wing
The Wing is a women-only community and workspace network with locations in several cities. They're in Soho (not the club, the neighborhood) and the Flatiron, though the Flatiron location is currently waiting list only. They offer networking and events like a Caribbean potluck, a talk with Senator Tammy Duckworth, and a screening of "City of Joy" with Eve Ensler. Their amenities are the same as other co-working and community spaces, but with some femme forward extras like a beauty room and "really good Wi-Fi."
"I talked with a girlfriend about it while I was in N.Y.," said Seattle author, Kristi Coulter.  "It's more affordable than I assumed it would be given how glossy it looks. Not cheap, but for nice, reliable NYC workspace it's not a bad deal at all. And the fact that they have a 'getting ready to go out' room for day-to-night hair/makeup changes is genius given that a lot of NYers don't want to haul themselves all the way home and back at rush hour. Little features like that suggest they're really thinking about the core customer and what she wants."
However, it is their library where this club really steps away from the others. It is brilliantly curated by The Strand Bookstore and features the work of iconic writers like Marie Vieux Chauvet, Marjane Satrapi and Angela Davis.
Dues: $2,350 to $2,700 annually
Most likely to meet: Very successful, brilliant women
Coolest business perk: Lactation room
Related: "A Third Place Can Be the Best Place to Work" by Bull Garlington