The BTI Practice Outlook shows the six industries with the biggest legal spending increases and the top growth legal practice areas.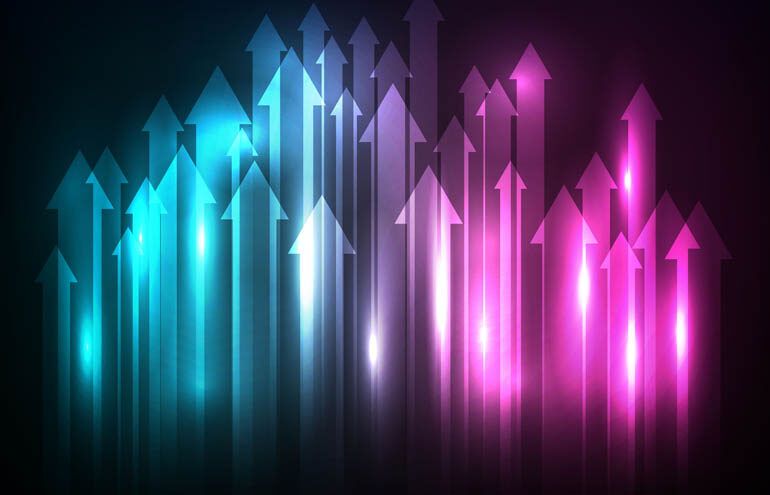 Clients are certain about their plans despite uncertainty surrounding the legal industry and the world. Based on interviews, fully 52% plan to increase spending on outside counsel. Another 37% are holding steady at 2022's pace. This leaves only 11% cutting spending.
BTI Consulting Group's recent study, based on more than 340 interviews with top legal decision-makers, reveals these tailwinds:
Record levels of workloads for the third year in a row.
Higher spending on outside counsel than last year.
Certain industries increase spending at much faster rates than others.
Industries Showing the Most Growth in Legal Spending
We found six industries with the largest increases planned:
Private Equity
Family Offices
Technology
Life Sciences
Big Pharma
Health Care
1. Private Equity
These investors are sitting on record levels of fresh capital. They are looking for the right valuations. They are also taking on more of the deals themselves instead of relying on lenders. The funds are starting to invest and acquire public companies. These funds are buyers when large companies sell off non-strategic business units. Private equity investors are jumping headfirst into the credit business — becoming lenders as well as investors.
These clients look to large firms for the biggest deals and small and midsize firms for smaller deals.
2. Family Offices
Family offices are the fastest-growing segment of private equity investing. These investors believe they bring a different approach than private equity firms. Family offices offer a longer time for receiving their returns. They are often passionate about the industry from which they came and are more prone to bring operational help to their investments.
Family offices are looking for law firms to understand their unique needs and structures. Family offices are building infrastructure and expect law firms to refer deals and make introductions to co-investors. They also want law firms that can help build a talent pool and are passionate about the same industry they are. Family offices are expected to grow quickly for the foreseeable future.
3. Technology
Despite battered-down stocks and regulatory scrutiny, tech companies are spending on outside counsel. They continue to make acquisitions, sell to private equity firms and protect their IP assets. They are busy strategizing about the impact of the proposed FTC ban on non-competes. Employee activism is on the rise. All this creates continuing demand for legal services at tech companies of almost all sizes.
4. Life Sciences
More life sciences companies are betting on blockbuster drugs with enormous market size. Companies are becoming more aggressive about protecting their IP and managing the regulatory process. Development-stage companies are looking for deals to raise capital while larger companies look to build out their pipelines. All this boosts spending for law firms that can speak the language.
5. Big Pharma
COVID-19 introduced a race to develop vaccines at warp speed. This race is spreading to other vaccines and drug development in general. Big Pharma is looking to develop faster than ever, acquire products, or both. These companies are strategizing about pricing and upcoming public scrutiny. Big Pharma has been active in M&A despite market uncertainty. Big Pharma is also navigating changes at both the FDA and FTC.
6. Health Care
Hospitals and health care delivery systems are still reeling from COVID-19 and employee activism. These organizations are facing waves of litigation and new demands from the workforce. At the same time, health care systems and private investors are working feverishly to consolidate health care delivery systems.
The 5 Top Growth Legal Practice Areas
The top growth practices for 2023 include:
Labor & Employment
Data Privacy/Cyber
Investigations
Litigation
Class Actions
1. Labor & Employment
An overwhelming number of clients in the U.S. describe themselves as awash in changing regulations around labor. These clients see employee activism at 40-year highs. Discrimination claims are growing as are wage and hour complaints. Few companies feel immune, and almost all clients are looking for counsel and advice.
2. Data Privacy/Cyber
With five states having their own data privacy regulations, clients are trying to see how and where they are impacted — and remain in compliance. Companies feel they are exposed on numerous fronts and want state-of-the-art training and compliance. In addition, 40% of top legal decision-makers say they get no meaningful outreach from their primary law firms on offering these services.
3. Investigations
Companies are feeling a need to be above reproach. They are quickly launching investigations as soon as any allegations arise. In addition, top legal decision-makers see government investigations growing. They believe political winds are blowing against big business.
4. Litigation
Clients' litigation caseloads are at record levels — and are heading up. The growth is in the complex cases and new litigation including social media, ESG claims, and new types of discrimination. Few clients see an end to the stream of litigation. And they all want to know your approach and early assessment before hiring any law firm.
5. Class Actions
More companies face class actions than last year. Look to employee activism, increased regulations and new actions arising out of ESG. Plaintiffs are emboldened and claims are getting larger.
The opportunities will go to the firms bringing unmatched industry understanding and early thinking about the strategy for the matter at hand — the earlier the better.
Get the Complete Practice Outlook Report
You can get all the details and target business development strategies for 18 industries cross-referenced against 15 practices for the best opportunities in the newly released BTI Practice Outlook 2023.
You can also view our discussion and analysis of industry opportunities in the newly posted recording of BTI's 14th annual BTI Client Service Review and Market Outlook 2023.
---
A Look Back: Practice Outlook 2022
Law firms enjoyed strong and steady market-based tailwinds as 2022 began. A BTI study based on more than 240 interviews with top legal decision-makers revealed these tailwinds included: Record levels of workloads for the second year in a row and sending more of the budget to outside counsel than last year.
The survey found 10 industries with the largest increased spending on outside counsel planned.
1. Media. Companies are jockeying for positions in the streaming and content-driven world. Look for transactions and deals of all sizes. Tech companies often include themselves as media companies too. And content is not limited to news, movies, TV and sports — add in gaming, music catalogs and education content.
2. Biotech. The COVID-19 vaccine race increased the pace of R&D and transactions across all drug development. These companies will be raising capital, cutting deals and entering into transactions.
3. Tech. Despite public scrutiny, most tech companies will keep making acquisitions — especially at the small and midsize level. Some large-cap tech still plans large transactions to establish market position.
4. Big Pharma. Big pharma is looking to build out their pipeline and streamline their product lines and will look to biotech startups and larger targets.
5. Food/Agritech. Advances in food technology are driving IP, regulatory work, transactions, and capital raising along with litigation. The rate of change in this arena rivals other technology markets — and brings a host of legal issues with it.
6. Private Equity. These funds have record levels of capital to invest — and they are eager. These funds will look to large firms for the biggest deals and small and midsize firms for smaller deals. Look for them to be the buyers when large companies sell off non-strategic businesses.
7. Financial Services. Financial services face regulatory demands, class actions and labor actions. They also are under intense pressure to lower costs by getting larger (acquisitions) or selling off non-core assets.
8. Health Care. Health care faces regulatory scrutiny, labor issues, capacity management, and the same demands for capital pre-pandemic. In addition, health care organizations are acquisitive as the industry consolidates.
9. Investment Banking. Both the large and boutique investment banks are benefiting from record levels of M&A, private equity and IPOs. They are big consumers of legal services and referral sources — offering double-edged growth. Investment banking will remain robust as the M&A and private equity markets stay exceptionally strong.
10. Banks. Look for banks to consolidate to reduce costs and help justify the technology investment they will have to make to stay competitive. Look for more activity at regional and midsize banks.
The top growth legal practice areas for 2022 included:
M&A
Data privacy/Cybersecurity
Investigations
Labor and employment
Litigation
Class action
Illustration ©iStockPhoto.com
Subscribe to Attorney at Work

Don't miss out on our daily practice management tips. Subscribe to Attorney at Work's free newsletter here >