For drawing, journaling or southpaws, luxury writing instruments needn't be high-priced.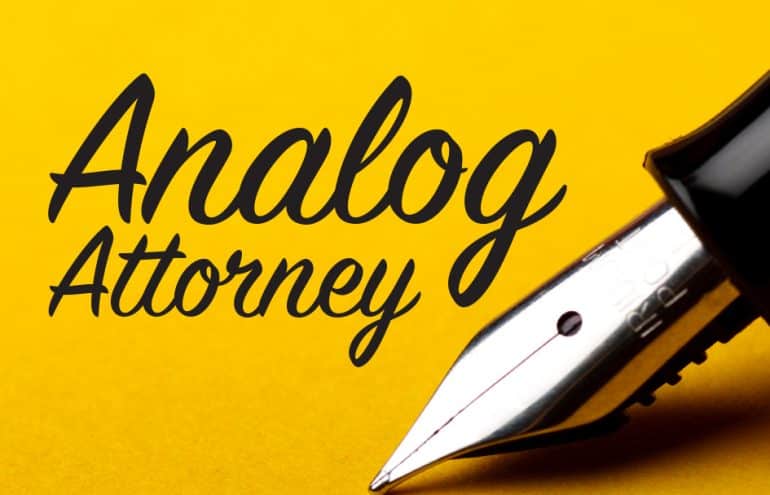 The best fountain pen you can buy isn't necessarily the most expensive. An expensive pen is an accessory — it's meant to be seen. For everyday use, you want a workhorse. You want a pen you can drop on the floor. One that's good for writing and drawing. A fountain pen that lasts. Here are classy but affordable choices to suit your various needs.
Best Fountain Pen for Beginners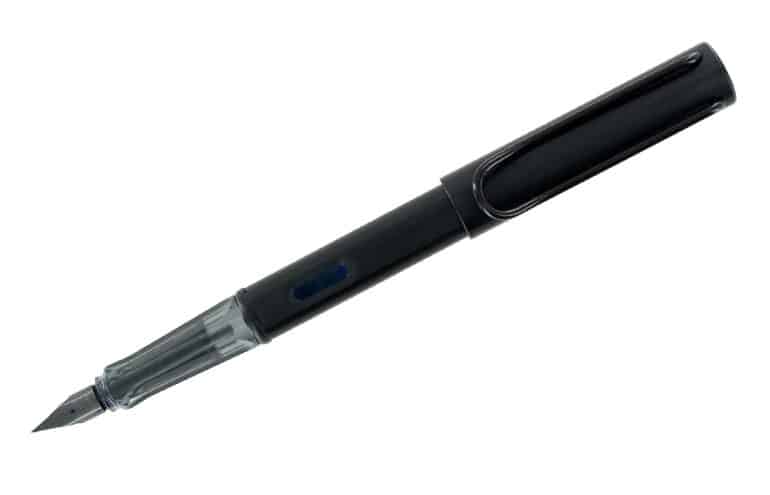 A Lamy AL-Star Fountain Pen is one of the most durable fountain pens on the market. They're made from the same heel-piercing indestructible plastic as Legos. Their design is world-class, not fancy. They have a little window showing the ink level so you won't run out of ink in the middle of a word. These pens were designed to teach German students excellent handwriting, which is why the barrel is shaped to force you to use the correct grip. The most compelling quality for starting your lifelong fountain pen obsession with a Lamy Safari is how durable they are. You can't crack the barrel of this pen; you can't even scratch it. The steel nib can take a lot of pressure and effort, even a little abuse. If you drop it on the floor point-first, it might survive — but if it bends don't worry, they're cheap to replace. Price: $37.60 – $39.20.
Best-One for Drawing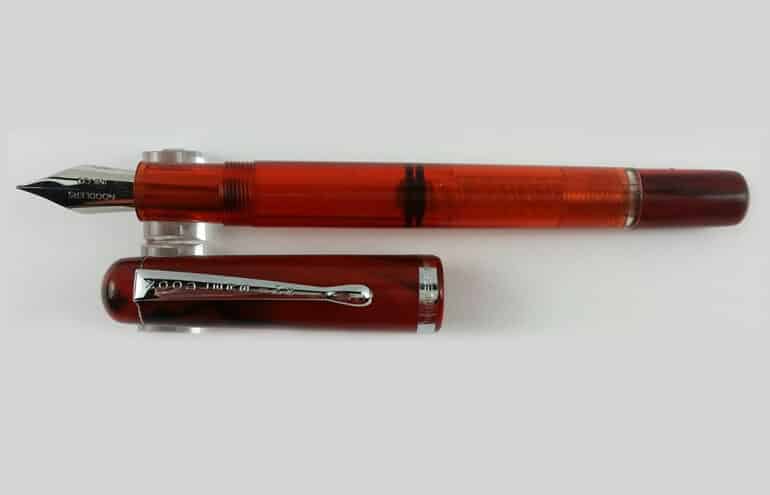 Noodler's Konrad Flex is a gorgeous pen. It doesn't get the same attention as other fountain pens, which is a shame because this pen is fantastic. It's durable, well designed and comfortable. Noodler's pens use a piston-filling method so you'll need to have a bottle of ink on hand. But that's easy since Noodler's manufactures some of the best ink out there. What makes the Konrad Flex a good drawing instrument is all of the above, plus the cost — and the nib. It's a heat-set No. 6 with a deep slit allowing the tines of the nib to flex widely. When you're drawing, this flex lets you vary the width of your line just by applying a little pressure. Once you get used to it, it becomes second nature and you'll find yourself using it to write more decorative script in your daily lettering. If you have a unique signature, this pen lets you give it even more style. Price: $24.
Best Fountain Pen for Journaling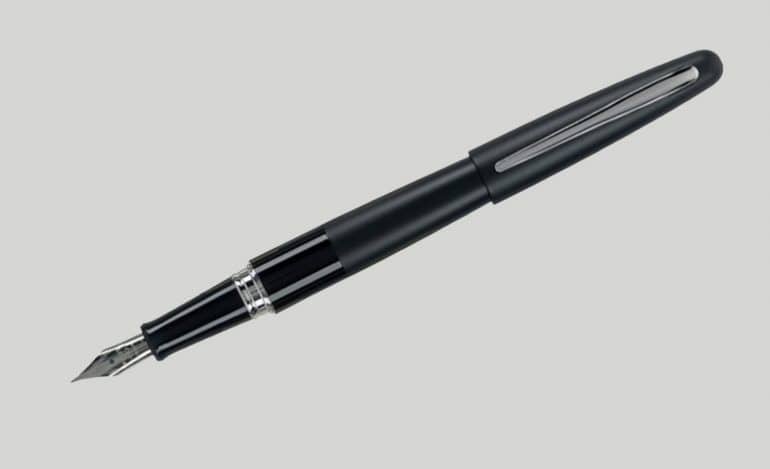 The Pilot Metropolitan is one of my all-time favorites for so many reasons, but three stand out. First, it's a perfect torpedo. This is a common barrel shape for fountain pens that varies wildly from maker to maker. Pilot found the sweet spot between too small — as in, large hands can't hold it without cramping — and too fat — as in, small hands can't hold it without a harness and safety line. Second, it writes perfectly on any paper every time. The feel of the nib on the paper and the flow of the ink — not too fast, not too slow — means you never notice the experience of writing. This may sound counterintuitive, but just imagine if every time you used a pen you could feel it scratching, or it left a spotty line. The Pilot Metropolitan is an enduring, affordable postmodern classic. Price: Around $20.
Best for Everyday Carry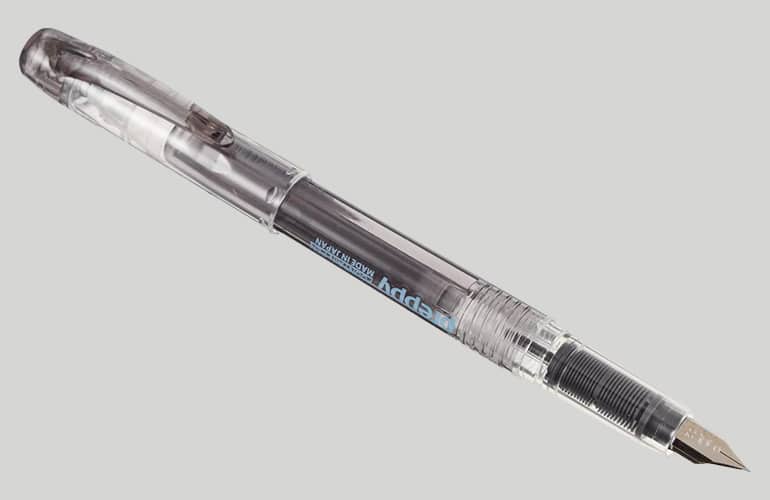 The Platinum Preppy is the least expensive pen on this list. Jet Pens sells them for less than five bucks. On Amazon, they fine point version is less than $10. But the design, the writing experience and the overall value are right up there with any great pen. Platinum is one of the big three Japanese pen-makers (along with Pilot and Sailor) and offers plenty of writing instruments at the top-shelf price point. But they also offer these remarkably inexpensive pens, and thank God. My everyday carry of choice, the pen that never leaves my side, is the Pilot Vanishing Point. But I've misplaced it two or three times and panicked each time. It's just expensive enough that I probably wouldn't replace it right away. The Preppy writes almost as well as my PVP but if I lose it, I don't care. I have more. Because they're cheap. Price: $5 to $10.
Best Fountain Pen for Lefties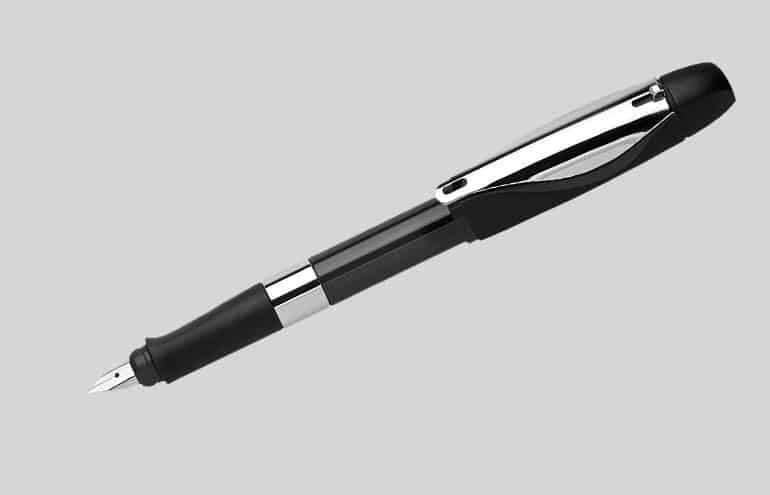 Fountain pens for left-handed writers don't exist, except yes, they do. Technically, a person who writes with their left hand can use any pen. Schneider recognized that many left-handed fountain pen users suffer from grip fatigue and stubborn nibs. The Schneider ID L version has a special rubber grip for left-handed users that won a design award. It also uses a ball-tipped nib that gives the southpaw writer less drag than traditional nibs. Left-handed fountain pen users often have a problem with smudging. Using a fast-drying ink like Noodler's Bernanke Blue will help. Price: Around $24.
Get more Analog Attorney here.
Illustration ©iStockPhoto.com
Subscribe to Attorney at Work
Help us grow and get really good ideas every day: Subscribe to the Daily Dispatch and Weekly Wrap (it's free). Follow us on Twitter @attnyatwork.