Gear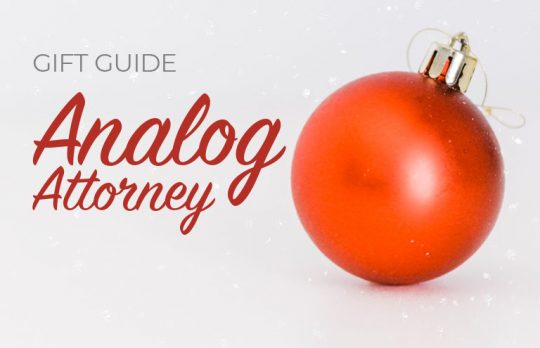 Cyber Monday 2021 Deals for Analog Attorneys
Cyber Monday 2021 will be the most cyber Monday in the history of cyber Mondays and these analog gifts are the best ones.
Bull Garlington
- November 24, 2021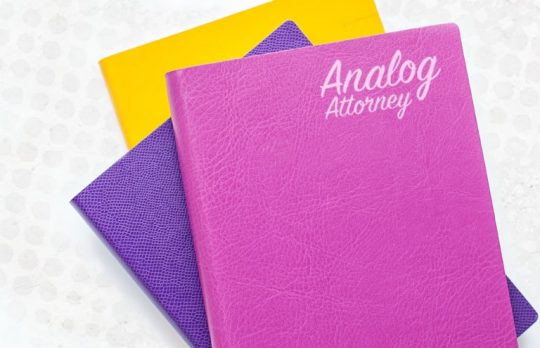 Best Undated Planners for the Remainder of 2021
Analog Attorney | Some people organize better with ranged pages instead of dated pages. What we need is blank paper, a ruler and a vague idea.
Bull Garlington
- June 3, 2021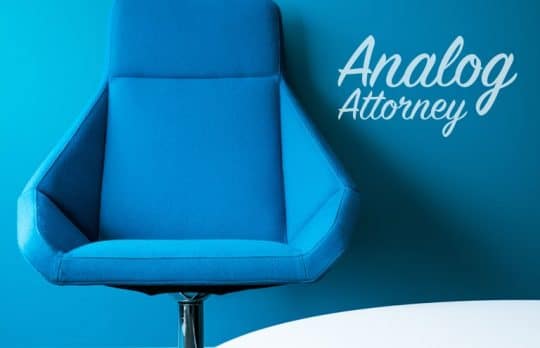 Home Office Setup: The Best Products for Comfort, Productivity and Joy
Analog Attorney | An exhaustive list of the things you need to turn your office into a temple of joyous productivity.
Bull Garlington
- February 5, 2021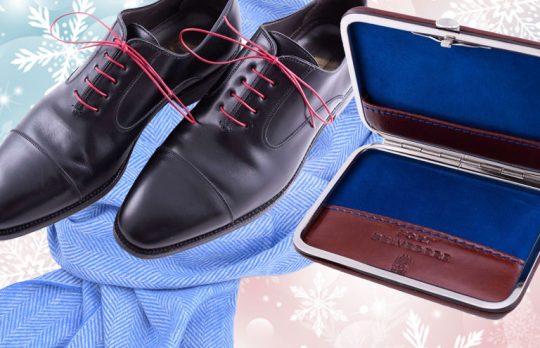 Gift Ideas for the Well-Dressed Lawyer
Here are 14 ideas from Gentleman's Gazette's Raphael Schneider to elevate your gift-giving style (and reduce your holiday stress).
Raphael Schneider
- November 30, 2020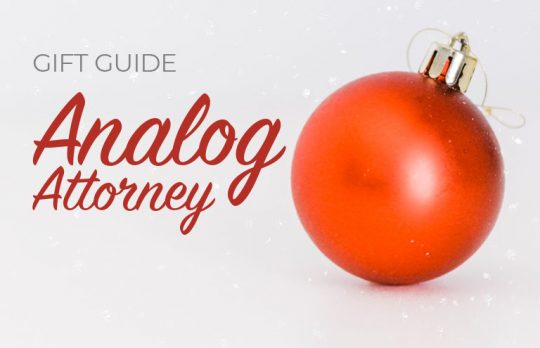 Cyber Monday Shopping List for Analog Attorneys
Analog Attorney is here again to save you embarrassment and possible injury by linking you to the perfect gifts for the Analog Attorney in your life.
Bull Garlington
- November 29, 2020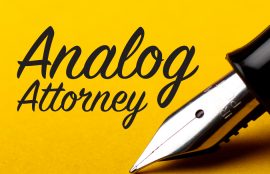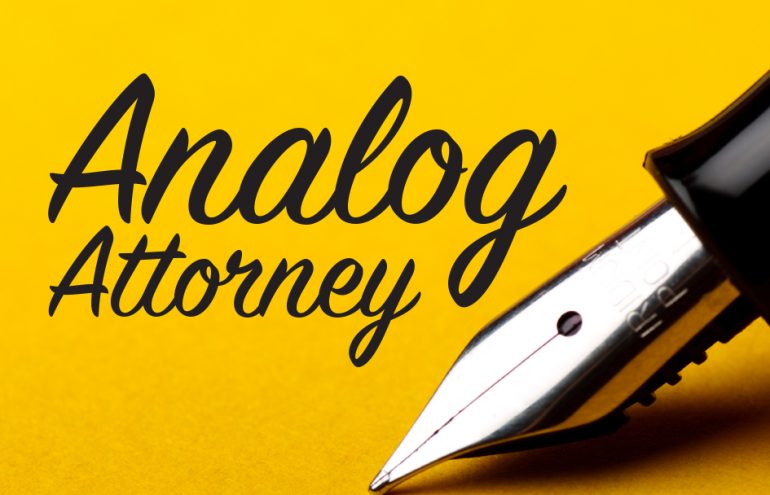 Five Best Fountain Pens Under $40
Analog Attorney | For an everyday fountain pen, you want a workhorse. You want a pen you can drop on the floor. Here are classy but affordable choices to suit your various needs.
Bull Garlington
- October 1, 2020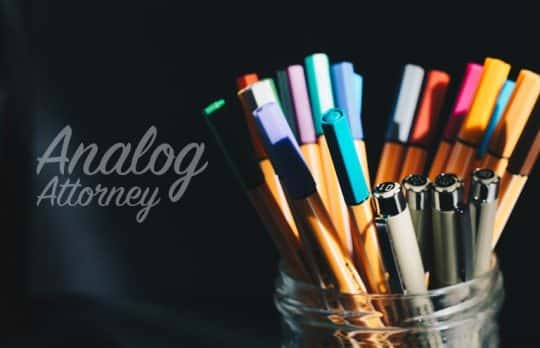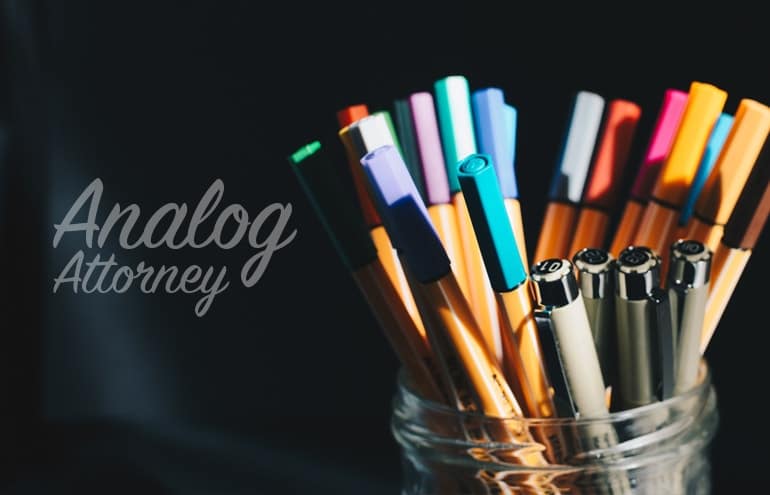 Whiteboards Make Your Online Meetings Better
Analog Attorney | Sharing your device's built-in whiteboard on Zoom is a royal pain. Which brings us to this important list of assorted analog whiteboards for your home office.
Bull Garlington
- September 4, 2020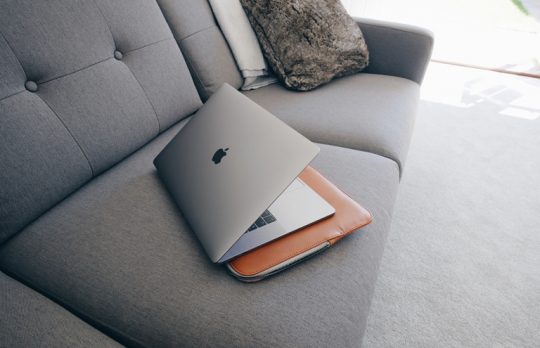 Three Lap Desks for Working Remotely
Lap desks will turn your remote work cramped nightmare into a pleasant, comfortable sojourn. Check out these three featured lap desks.
Bull Garlington
- May 11, 2020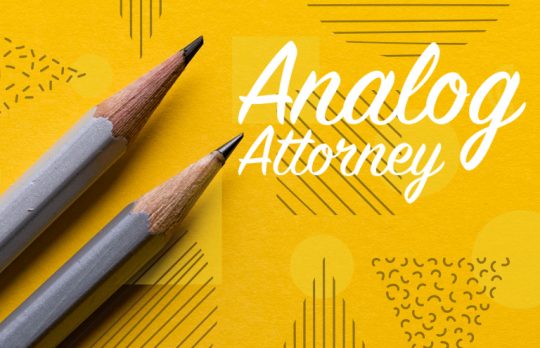 A Pencil as a Status Symbol? Yes, Please
Pencil obsession is at the core of an analog resurgence, with luxurious examples in every price point — including one that costs as much as a nice used car. Analog Attorney highlights the subjects of breathless pencil blog reviews.
Bull Garlington
- February 17, 2020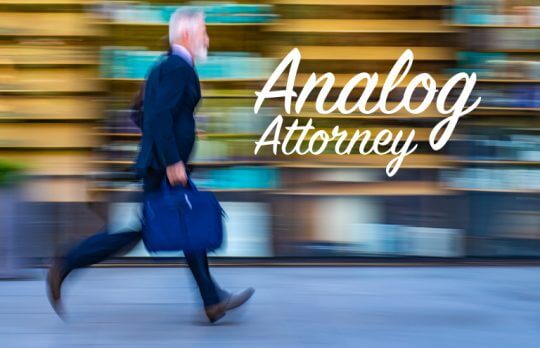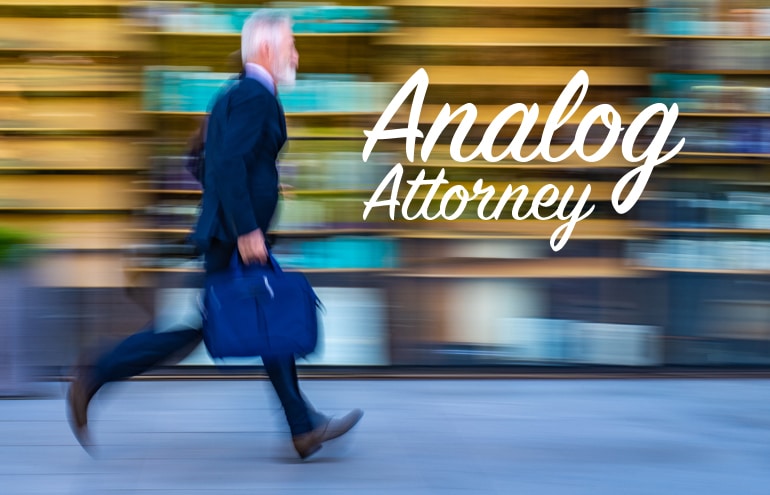 Go-bags That Let Busy Lawyers Bug Out in Style
Go-bags aren't just for surviving a zombie apocalypse. You may simply need one ready for out-of-town meetings or weekend depositions. Check out these stylish choices.
Bull Garlington
- December 16, 2019