Law firms require a strong web presence in a competitive market. Can legal-specific websites bring in new leads and convert them to clients?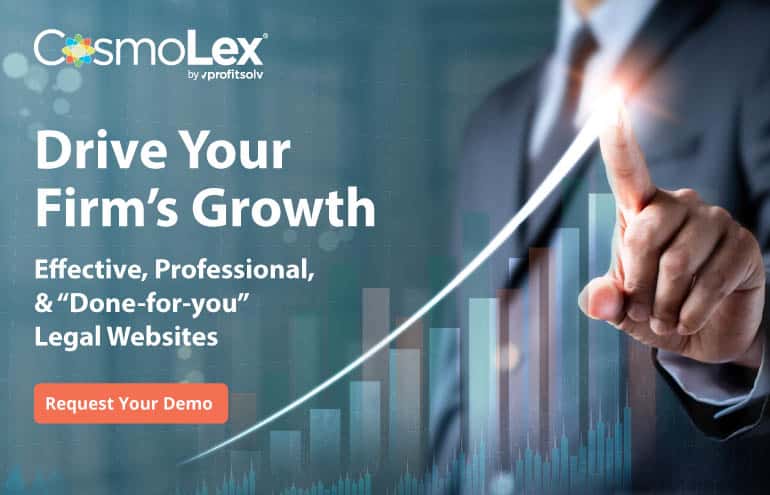 Law firms, whether large or small, require a strong web presence in the competitive legal market. If your website is simply a URL you use as a placeholder, it's like paying for office space you never work in or a car you never drive.
What if your site could work harder for you to bring in new leads and convert them to clients?
Don't Get Stuck Between a Rock and a Hard Place
Creating a website for your firm can be a demanding project, requiring technical, design, and writing skills. Your website needs to rank well in local searches. It also has to meet regulatory compliance needs and data privacy and security standards.
While large law firms can manage such projects (or outsource them to pricey design agencies), it may pose a challenge for small firms with resource constraints. And yet, without an attractive, user-friendly website, they're bound to struggle to attract clients and grow their practice.
There's a Comprehensive Solution
A user-friendly website is crucial, and CosmoLex Websites eliminates the expense of hiring a marketing agency.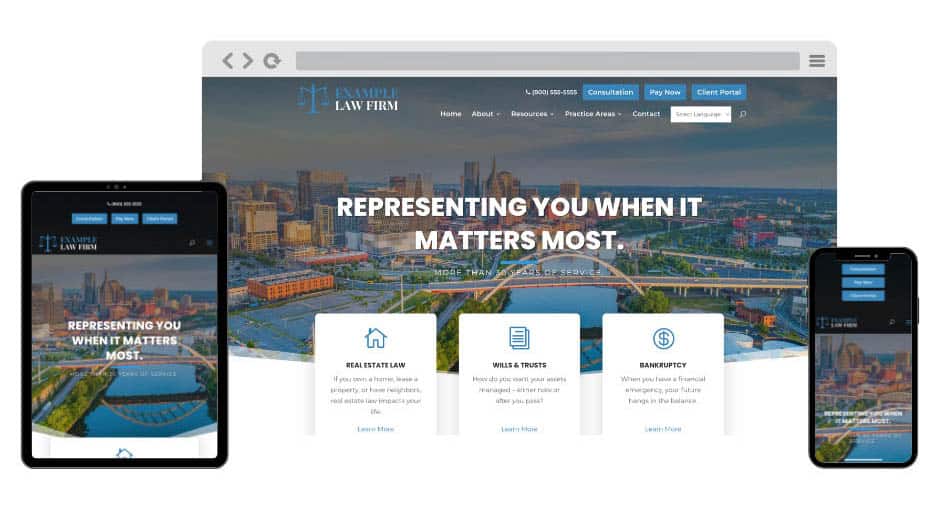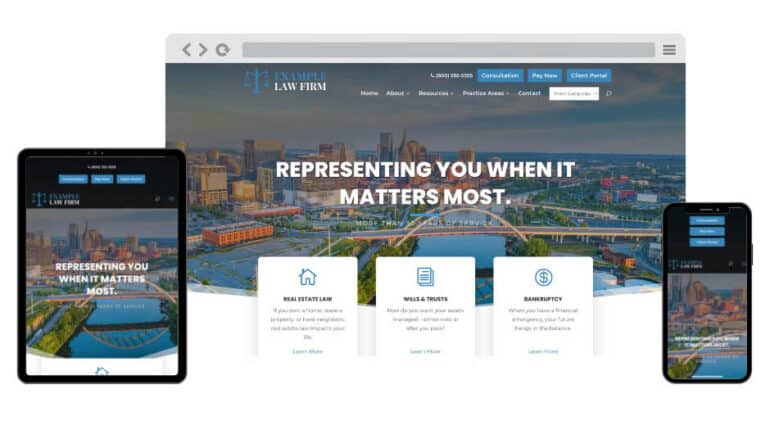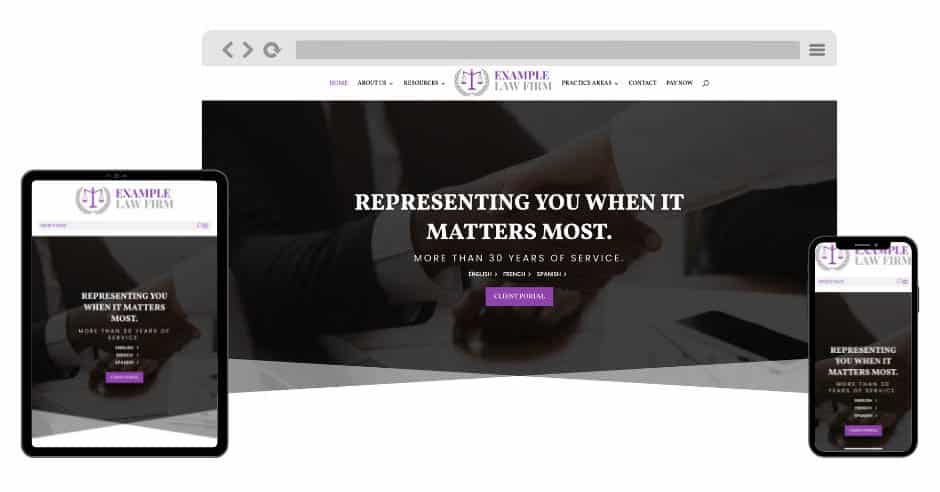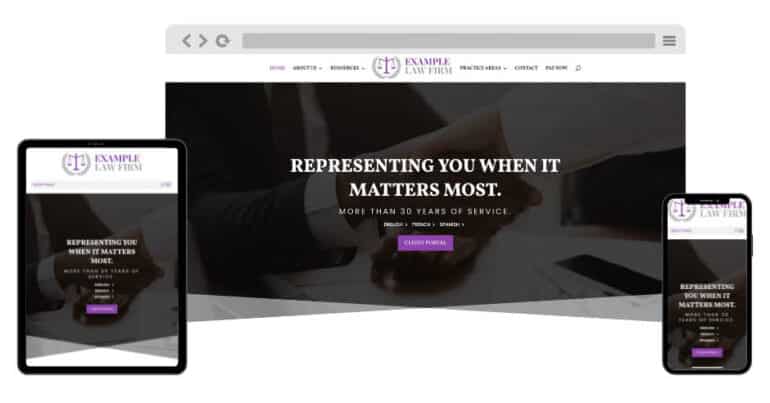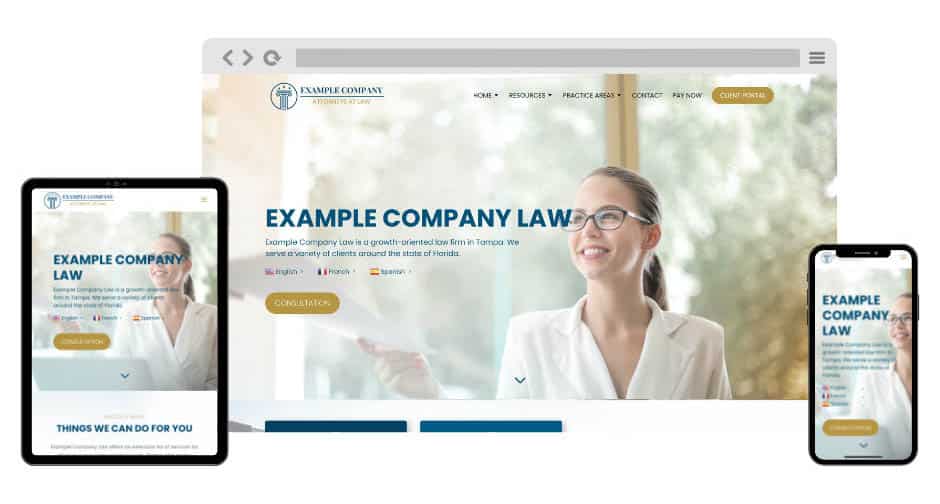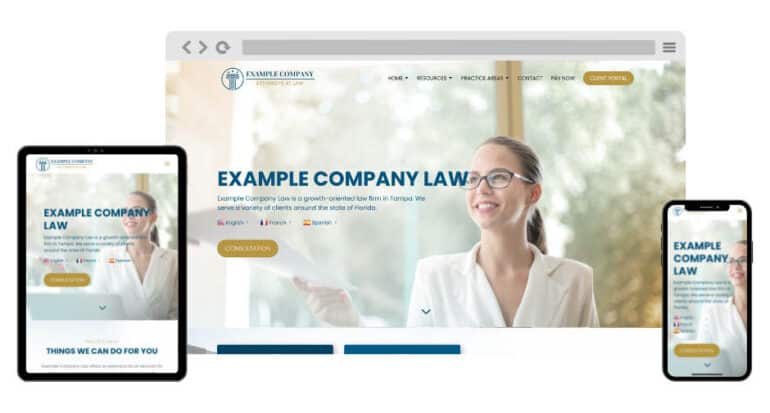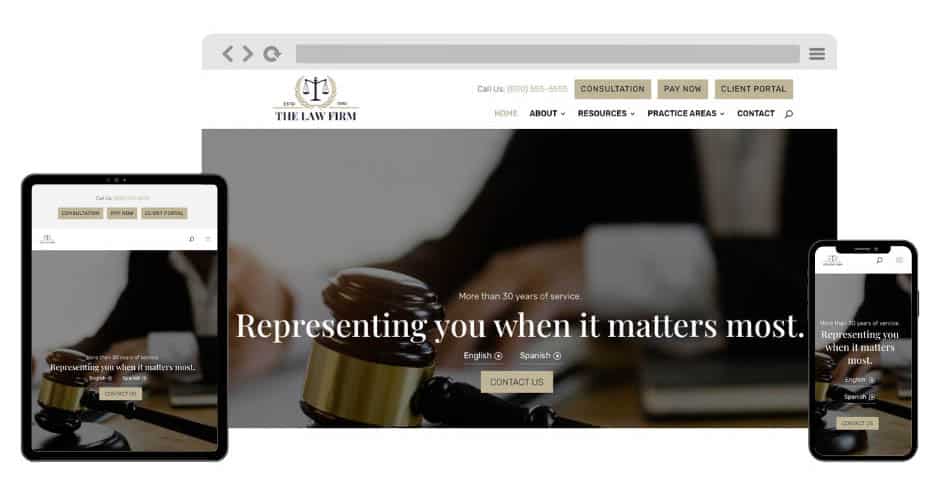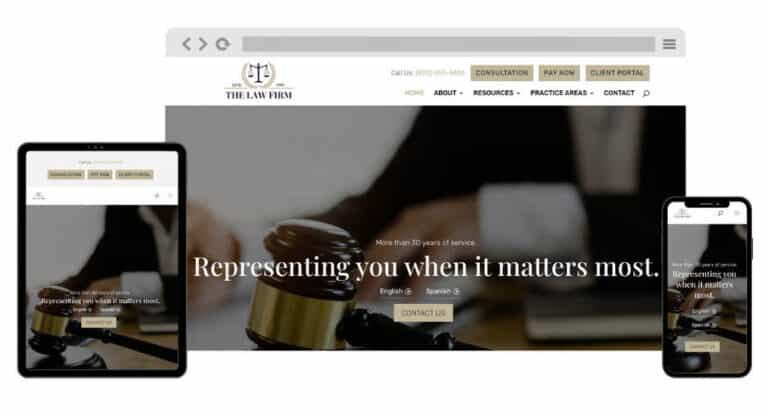 We provide professionally designed, ready-to-use websites integrated with top-notch practice management software, including legal CRM that helps you capture and convert more leads.
CosmoLex Websites delivers pre-designed and highly customizable websites that are managed by design professionals with experience in the legal field. This first-hand knowledge ensures compliance safeguards, stress-free maintenance, and back-end management.
The package includes SEO optimization, mobile functionality, SSL security, contact features, web forms, stock photos, and quick turnaround times so your attention-grabbing content goes live fast.
Integrating the website with practice management software offers several advantages, such as professional and mobile-friendly designs, tools to convert prospects into clients, seamless integration with client portals, and quick designs with easy maintenance, all with the legal-specific expertise you've come to expect from CosmoLex.
Let CosmoLex Set Your Firm Up for Success
A well-designed website enables your firm to capture leads, convert them to clients, and bring in more revenue. CosmoLex makes it all possible and helps your firm stand out precisely when potential clients are in the market for your services.
To explore the benefits of CosmoLex Websites, request a demo and find out how your website can become a critical asset—rather than just another URL.
SPONSORED CONTENT. Our product spotlight content is provided by Attorney at Work sponsors and advertisers. This does not constitute a product endorsement by Attorney at Work. See Terms and Conditions for more information.