What can be done about the lawyer turnover crisis? Advice for both lawyers and their firms on staying satisfied, challenged and committed.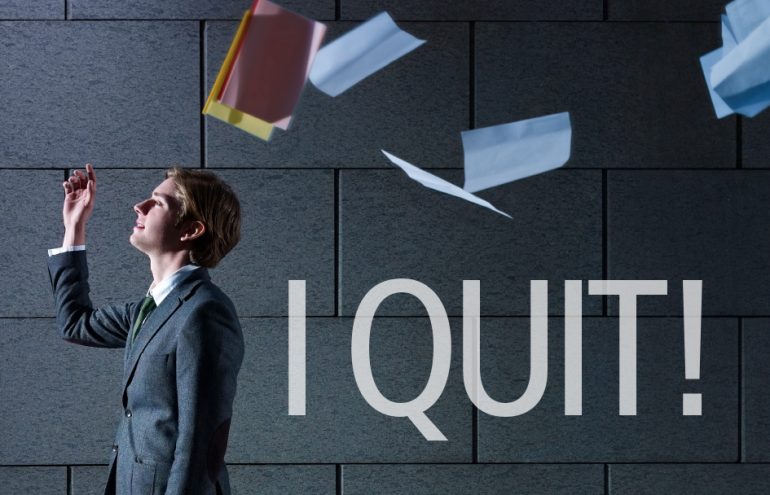 Turnover in law firms, especially with young lawyers, is at its highest level ever. Nothing law firms have done to date has reversed this trend and the damage to firms is almost unfathomable. Thanks to turnover, the top 400 law firms lose roughly $9.1 billion annually, according to a report by JD Match and Right Profile. Further, high turnover rates compromise morale, taint reputation, forfeit hundreds of hours of training and teaching, and disrupt and challenge firm culture and practice groups. Clients, too, are often unhappy or suspect when a lawyer leaves.
In this climate, what are the best practical ways for lawyers and law firms to respond? What strategies can both employees and firms employ to curb this crisis and assure that more lawyers are satisfied, challenged, and committed to their current firm?
The Problem Behind Early Departures and High Lawyer Turnover
The early years of practicing in a law firm (especially a large one) have historically been referred to as "the unhappiest job in the world." The traditional law firm model has often viewed associates as fungible cogs who are valued only by their productivity and billable hours. Often the associates did not actually meet clients or participate in all aspects of a case, and they had assignments that were nothing more than soul-deadening. This model has historically identified the individuals who were motivated to become a partner, especially when being a partner was essentially a tenured position. But the world has changed: Becoming a partner no longer assures stability and predictability, the path is often longer than it used to be, and lawyers in the past decade have not viewed it as the carrot it once was.
According to the NALP Foundation's 2017 Update on Associate Attrition Report, 44 percent of associates leave their firms after being there for three years, including entry-level and lateral hires. Associates often cite intense time demands, a toxic culture, or a lack of work-life balance as primary reasons for their dissatisfaction. Their relationships, health, mental and emotional stability, and overall happiness dissipate or are disrupted. While part of this is the predictable shift from student life to the workplace (and underestimation of how much more difficult practicing law is from law school), part of this is also due to this generation of lawyers' values and goals. They want a long and full life, a workplace that they enjoy (and no Sunday night knot-in-the-stomach), and a sustainable balance in life. When these values conflict with the old-school associate model, the proof is in the pudding: the turnover problem we are seeing today.
The Associate's Decision to Stay or Go
Just because so many associates are leaving — typically continuing to practice elsewhere — does not make it the correct decision for every associate.
My advice is to make the decision calmly and confidentially, with input from trusted resources: family, friends, law school peers, a therapist, a career coach.
In general, the decision to leave should not be about money, especially incremental raises offered by another similar firm. The issue is whether your frustration or unhappiness is simply "comes-with-the-job" stress or pressure, or if the law firm itself is the cause. Is it temporary? Or will the same frustrations always be part of a legal career, regardless of the venue?
Practicing law is hard. Differentiating the job from the firm is the critical task.
If your firm likes you, offers you a future, compensates you reasonably, keeps you busy, and provides at least some challenging work and training, you likely should stay and deal personally with issues that causing distress, or approach the firm with your concerns.
On the other hand, if you do not like the culture, must deal with a negative reputation, are forced to work with an abusive partner, do not have enough work, or feel bored, angry, or depressed for a significant length of time, an exit might be just what the doctor ordered.
And if your situation has induced additional drinking or drug use, a change is often a no-brainer (while treating those issues independently).
Regardless of the decision, all legal professionals should do what they can do — on their own — to create a better work-life balance. Possibilities:
Disconnect from technology whenever possible.
Ease up on perfectionism.
Learn to say "no," as opposed to wasting your time simply complaining.
Take all of your vacation time and enjoy real vacations (not stay-cations).
Adjust your life so you get adequate sleep, exercise, good food, social interaction, and fun.
Easier said than done, but better some action than simply playing the blame game.
What Law Firms Can Do to Decrease Lawyer Turnover
The Association of Legal Administrators' 2017 Compensation & Benefits Survey summary reveals frustrating news for law firms on turnover:
The past year has seen law firms up the work-life balance ante for their attorneys and staff, with more benefits, better pay, and lower billable hour goals. Nonetheless, participants reported skyrocketing turnover in all but the largest firms. Attorney turnover in 2017 increased by 28% from 2016, despite base salaries that rose by an average of nearly 9%, bonuses that jumped by 30%, compounded by significantly improved benefits.
Don't give up. Here are a few tangible suggestions to enhance the satisfaction levels — and improve the retention rates — of young lawyers:
Improve your hiring and recruiting. It is no longer enough that you hire a lawyer with a high GPA from an Ivy League law school. What are the people skills of the candidate? Do they play well with others? Are their goals and expectations consistent with the firms?
Improve your onboarding or orientation process for new lawyers. Connect the new lawyer with peers and superiors, provide social opportunities to spend time and connect with firm personnel, give them a road map of what lies ahead, explain what the firm's expectations are, how workflow will be monitored, and identify who their go-to resources are.
Give them substantive and detailed training and a variety of experiences.
Provide them with a real mentor. Many partners are not interested in serving as a mentor, nor are they equipped to so. Make sure it is somebody who will actually put in the time and energy to guide the new lawyer.
Allow them to exchange billable hours for some pro bono work, or trial advocacy training, or formal education in new subject areas that interest them.
Engage them so that they meet clients personally and participate in planning and strategy meetings. Urge them to see how senior lawyers interact with clients and the court. Make them a real member of the team.
Consider creating a "Balanced Hours Coordinator" or a "Director of Well-Being" staff position.
This article is intended to be a catalyst for addressing a problem that has reached crisis proportions — and to engender deeper and more sophisticated discussion and action. Creative solutions aimed at increasing job satisfaction and reducing turnover should lead to a win-win for young lawyers and law firms alike.
Illustration ©iStockPhoto.com
Subscribe to Attorney at Work
Get really good ideas every day: Subscribe to the Daily Dispatch and Weekly Wrap (it's free). Follow us on Twitter @attnyatwork.