What do we do when software won't do what we want it to? Enter Microsoft Office add-ons — utilities that customize your programs.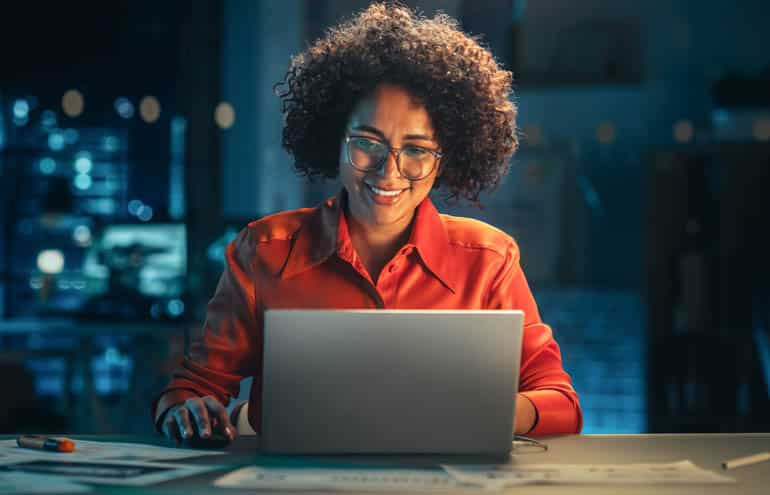 It's true, of course, that very few people come even close to using all of the features in the software they own. Despite the help desk and the Lynda videos, we learn only enough to get by, with perhaps a couple of extra nifty tricks so we can feel smug. Then we tell ourselves we'll do some extra training … next month. Meantime, we Google for answers and troll the online help forums when we get stuck. But what do we do when the software just won't do what we want it to do? Enter the world of add-ons — those nifty little utilities that customize the programs we use every day, like Microsoft Office.
All Souped-up: Favorite Office Add-ons for Lawyers
If you can dream it up (and even if you can't), there's likely a time-saving, crisis-averting, productivity-enhancing and overall killer add-on to help you do what you want. For this week's Five, we invited top legal technologists to zero in on just a few great ones for making Word and Outlook work exactly the way lawyers imagine they should.
1. Ben Schorr
Messaging comes at us today from a variety of sources: email, voicemail, faxes and, increasingly, social media. Outlook gives us the Social Connector, which lets us have some level of connection with Facebook and LinkedIn, but what if you want to manage your Twitter feeds in Outlook, too? That's where my favorite Outlook add-in comes in. TwInbox is a free tool from TechHit that turns Outlook into a full-fledged Twitter client. You can manage multiple accounts, read, send, retweet, search keywords and more. And since tweets are posted into Outlook folders you can use all of Outlook's tools to search, read, file, archive and even forward tweets to people via e-mail. I created an Outlook search folder that aggregates my tweets, RSS feeds, emails and more into a single virtual folder. With so many message sources, it can be easy to get bogged down checking too many silos. TwInbox lets you deal with more of your messages in a single location.
Ben M. Schorr is Chief Executive Officer at Roland Schorr & Tower and the author of the best-selling ABA books The Lawyer's Guide to Microsoft Outlook 2010 and The Lawyer's Guide to Microsoft Word 2010. Follow him @bschorr.
2. Vivian Manning
Hands down, without a doubt, my fave Word add-on is Office Tab—the best $15 I ever spent. If you love tabbed browsing in your web browser, you'll love it even more in Word. Easily open, view, read, edit and manage multiple Office documents in tabbed windows right in Word. No more switching between open documents using the menu or keyboard shortcuts or cluttering up Windows Task Bar with multiple instances of Word. (It's free for non-commercial use, $15 for a basic Word add-on license.) For Outlook, I find Adobe Acrobat X Standard or Pro's PDF Creator add-in indispensable. It makes saving emails, with attachments intact, easy as pie, either singly or in what Adobe calls a "package" (a collection of all your individual saved emails wrapped into one big PDF file). Emails are easy to save (where they belong—outside of your mailbox), search and retrieve as required. And they are easy to use in the future, if need be, because pretty well everyone has Adobe Reader. Unfortunately, Acrobat is expensive software, but this functionality (along with the add-in for other Office products) is worth every penny.
Vivian Manning is the IT Manager at Barriston Law LLP in Barrie, Bracebridge and Cookstown, Ontario. Prior to moving into IT, Vivian practiced law primarily in the area of Municipal Land Development. She currently indulges her love of teaching tech through her blog Small City Law Firm Tech, where she provides "tips of the day." Follow her @VivianManning.
3. Deborah Savadra
If you've got Microsoft Outlook installed on multiple computers (office desktop, home computer, travel laptop), you know how frustrating it is to not have a complete set of information (emails, tasks, contacts and calendar entries) on all your PCs. Many users are tempted to rig a solution with external drives or a complicated daily backup-and-restore routine, neither of which ensure complete synchronization and could result in a corrupted .pst file (the Outlook file that contains your personal folders). Not good! Fortunately, Wisco's SynchPST solves the multi-computer problem by synchronizing your Outlook .pst files. Sync before leaving your work computer at the end of the day, and you'll have all that day's emails, tasks, contacts and calendar entries available when you next fire up Outlook on your laptop or home desktop. SynchPST's settings allow you to customize which Outlook folders are updated and when, and the professional version allows synchronization to be run via batch file.
Deborah Savadra is editor and chief blogger at Legal Office Guru, which specializes in helping legal professionals learn Microsoft Office features like Flagging Outlook E-mails for Follow-up and Using Outlook Rules & Alerts. Follow her @legalofficeguru.
4. Andrea Cannavina
I receive plenty of calls from attorneys who are frustrated by Word's paragraph numbering. They have generally spent hours trying to fix the problem and are at their wit's end. I feel their pain because not even I have the patience to go through and manually recode a Word document. What's the answer? Numbering Assistant by Payne Consulting Group. Numbering Assistant is a paragraph numbering utility that allows you to quickly add, modify and update automatic multi-level numbering schemes in Word documents. By running wonky documents through Numbering Assistant, you will save hours of tedious work.
Andrea Cannavina is President/CEO of LegalTypist, Inc., and helps sole practitioners, law firms and companies that service the legal industry upgrade their business processes to digital in order to get more done with less—less employees, less equipment and less stress. Follow her @LegalTypist.
5. Plus … TechnoLawyer's guide to 44 Outlook add-ons
Lawyer Edward Zohn has researched legal-specific and other lawyer-friendly add-ons for the TechnoLawyer Buyer's Guide to Outlook Add-Ons for Law Firms. The guide, which is free but for TechnoLawyer members only, includes 44 add-ons in six categories: Search and Data Mining, Practice and Project Management, Document Management, Privacy and Security, Collaboration and Synchronization, and Data Recovery and Maintenance. You can join TechnoLawyer for free to download this and other research reports, as well as receive one or more of its email newsletters. Among the Outlook add-ons he evaluated, Edward especially likes these two:
SmartSchedules automates Outlook's calendar and tasks. You define templates that create complete series of appointments and tasks for a specific "project" such as a litigation matter. You can add appointments and tasks to an existing project or create new appointments and tasks within the project. When a deadline changes, SmartSchedules can automatically change all dependent appointments and tasks. Sample templates include a few that are law-related, such as "civil trial" and "divorce." And, because the appointments and tasks that SmartSchedules creates are standard Outlook appointments and tasks, synchronizing with mobile devices is no problem.
Auto Follow Up is a much slicker and more usable alternative to Outlook's own built-in follow-up function. For one thing, the add-on doesn't require that those you email use Outlook. Auto Follow Up adds a toolbar to Outlook, and a new dialog in every new or reply email message. When sending a message, you set your options, including the reply time and, if emailing multiple recipients, which recipients the add-on should track. As its name implies, Auto Follow Up will automatically send a reminder message to these people if they have not replied within the designated period of time. Alternatively, Auto Follow Up can remind you to follow up. You can track all of your outstanding follow-ups from a link in the toolbar.
Sign up for Attorney at Work
Subscribe to the Daily Dispatch or Weekly Wrap for "One Really Good Idea Every Day" for enterprising lawyers. And be sure to follow us on Twitter @AttnyatWork!