Every day offers opportunities to build trust with a client or prospect, thereby setting your firm apart from the competition. Here are eight easy ways to do just that in your law firm client communications.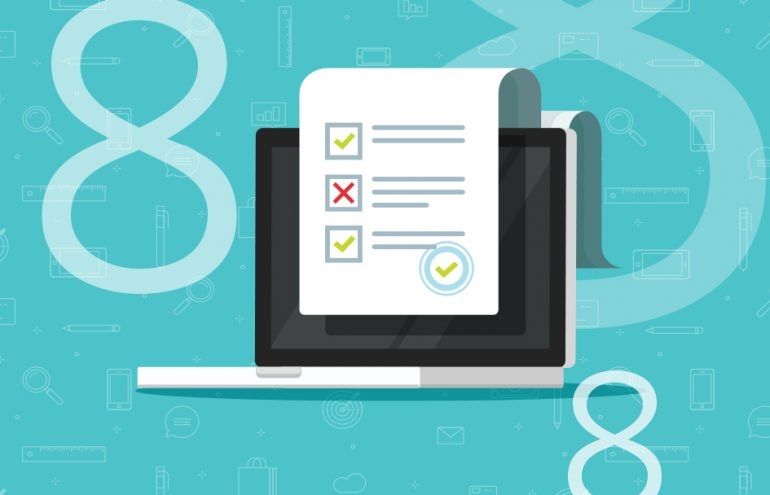 Eight Ways to Enrich Client Relationships and law firm client communication
1. Make the first call count.
What do prospective clients experience when they phone your firm for the first time? Does the experience differ throughout the business day? If you rely on voicemail or an automated system to greet callers during typical working hours, expect to lose some prospects. When shopping around for representation, potential clients are likely to keep looking until they're able to connect with a live person. Having a dedicated receptionist or receptionist service to make good first impressions can work wonders. Talking with a lawyer during an initial call is ideal, but when that's not an option, having a friendly voice to greet prospects, gather intake information, and listen to their story can dissuade them from searching further.
2. Aim for attentiveness.
How long do you take to follow up with new and potential clients? An American Bar Association study found that a whopping 42 percent of the time, law firms take three or more days to reply to a voicemail or web-generated form fill from a prospective client. Yikes! Rise above the rest by showing attentiveness. When you can't speak to someone during their initial call, aim to follow up quickly — the same day, if possible. Whatever your typical turnaround time, inform your phone-answering team so they can keep callers in the know. A timeline can give clients and prospects a sense of security. Waiting for a return call "by 5 p.m. tomorrow" is preferable to waiting for a return call at an indeterminate time.
3. Set reasonable expectations.
Do clients know when and how you'll be communicating with them? Let new clients know what to expect: how often you'll check-in, how easy you'll be to reach, how quickly you typically return calls, your preferred method of communication (phone, email, text), and the like. The more your clients understand your process and responsiveness, the better they'll feel trusting you with their business. And when you need to deviate from a plan—say, if you won't be able to commit to your usual Tuesday call next week — let clients know as soon as possible.
4. Communicate conscientiously.
Are you confident in your interpersonal skills? It's important for your team to show clients warmth and kindness, but as the attorney, it's even more important that you do so. Whatever a prospect's reason for seeking your services, chances are it's a stressful one, and your bedside manner counts as much as your credentials (or more). Clients aren't just seeking your counsel — they're seeking reassurance and understanding. Aim to use reassuring language, and when you have the opportunity to be positive, make the most of it. For example, rather than saying "Sure" or "OK," show your enthusiasm with "Absolutely!" or "Certainly!" Be liberal with "Thank you," too. Look for at least one opportunity to express your gratitude in every exchange, even if it's for something small.
5. Add email follow-ups to your repertoire.
Regardless of whether you forgot to mention something or discussed a topic to death, a follow-up email is the perfect complement to a phone conversation or meeting. Use follow-up messages to reiterate key information ("Here's a link to the website we talked about") or share additional information ("I thought you might find these resources helpful"). Even when you don't have anything to add, a quick message to say "Thank you for taking the time to meet with me!" builds rapport. Two or three lines of type can work wonders.
6. Use templates for common topics.
When you find yourself covering the same topics over and over with clients, email templates may be a good solution. If you can set aside time to write a collection of templates, great; if not, just save the next email you write addressing a common topic and tweak it for future recipients. No more time wasted searching for the perfect words to write what you've written countless times before!
7. Know when to call.
What if a client emails you rather than calls — you should email them back, right? Not always. While it's pretty safe to assume a client who emails would prefer an email response, sometimes it pays to pick up the phone. If you find yourself fretting over an email reply for an inordinate amount of time, a phone call might be in order. It's always best to call a client when you need to say "no," or when the chance of misunderstanding seems high. When you need to be sure your client really gets what you're trying to convey, a conversation definitely wins out over a complicated message. Nothing beats a friendly voice when the stakes are high.
8. Start a notecard habit.
When it comes to bolstering connections with clients, handwritten notecards pack a big punch for a tiny price. Stock your office with notecards, envelopes and stamps, and set notecard goals for yourself and your team. Start small — say, one notecard to a lucky client per week — and work your way up from there as time allows. The key is to set aside time to make it happen. Not sure who to send a note to? Pick a client at random! Even if you don't know much about the client, an expression of heartfelt gratitude for their business will brighten their day and set you apart from the competition.
Danielle Flagg is a marketing manager at Ruby Receptionists.
Illustration ©iStockPhoto.com
More Ideas for Keeping Clients Happy
In "Happy Clients, Happy Lawyers: Tips for Better Client Relationships," we've gathered tips on improving client communications, tightening up your systems and applying practical technology tools to create a more efficient and less-stressed law practice:
Christina Burns provides hands-on tips for boosting the client trust connection.
Jim Calloway reviews ways technology can help you communicate more effectively with clients.
Noble McIntyre describes simple ways to upgrade your intake process.
Jamie Spannhake shares steps you can take to calm anxious clients.
Merrilyn Astin Tarlton shows how to make clients happy to pay your bills.
To round out the guide, Jamie Spannhake dives into some of the ways firms are working on health and wellness programs.
Plus, you'll find links to dozens of client relations and practice productivity tips.
Download your copy of "Happy Clients, Happy Lawyers" here (it's free).