Image consultant Melanie Lippman's presentation on style and branding wowed us during the Lawyer+Mom+Owner Summit. To assist with our holiday shopping, here are her smart gift recommendations for Zoom-ready female attorney attire, along with female lawyer attire and fashion tips we all can use.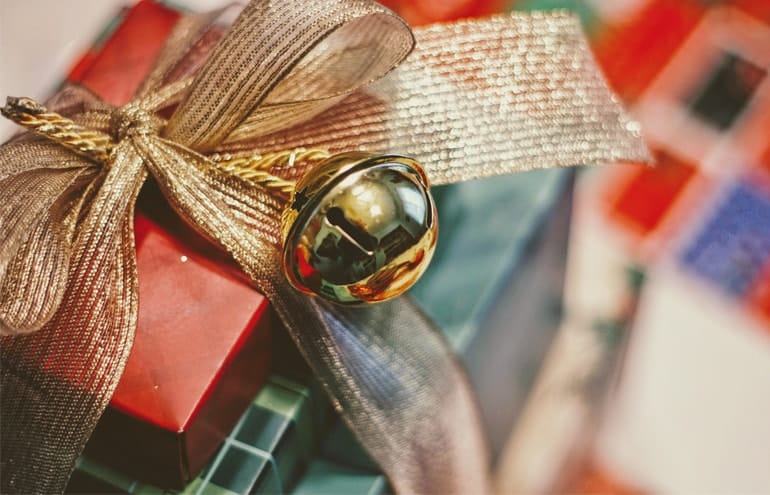 One of the joys of the holiday season is giving gifts that not only bring a smile but also are extremely useful. The last few months have been focused on working from home and being on video, and that won't be changing anytime soon. So my list is focused on just that! I hope these gifts bring your loved ones much comfort and joy this year.
Check Out the Five Most Useful Gifts
A Light Ring
When on Zoom, do you wonder how that one person always looks so good? They have the perfect glow, no weird shadows, and don't look like they have to go back to bed for another five hours or apply a pound of concealer. They most likely are using a light ring, a multipurpose lighting tool that enables users to obtain a source of uniform light that comes directly from their cameras' point of view. It reduces shadows in the face and minimizes blemishes while illuminating the eyes and casts that radiant glow. This light ring is one I personally use and recommend to clients.
Price: $69.99 on Amazon.
The Zoom-Ready Top
Being on video constantly and only being seen from the waist up has created a major focus on the shirt that you have on. I'm known for telling people that black isn't always the most flattering color and makes you look tired, especially on video. I recommend jewel tones since they complement everyone's skin tone and look great on camera. Vince Camuto is a go-to brand for Zoom-ready tops, and they pair really well with earrings from Kendra Scott.
Price: Vince Camuto tops start at $79 and can be found at Nordstrom; Kendra Scott earrings start at $58 and can also be found at Nordstrom. Click here to find the items featured in the image.
There is a common misconception that you have to be uncomfortable to look polished or stylish. The millions of shopping options can be extremely overwhelming, but they also make finding the impossible possible. A comfortable blazer is a perfect way to look like you mean business, without the discomfort and fuss.
Price: $59 from Nordstrom.
The Outfit-Polishing Necklace
Accessories complete a look, polish an outfit, and can start a conversation on- and offline. Some female attorneys love to wear a fun shoe, while others are nervous about over-accessorizing with the fear of looking too overdone. A classic necklace makes a little statement, pulls together an outfit, and can engage others to start a conversation with you! Ready to use a necklace to connect? Check out these necklaces that add excitement to even a navy tee.
Price: J Crew necklaces start at $39.50. Find the items featured here.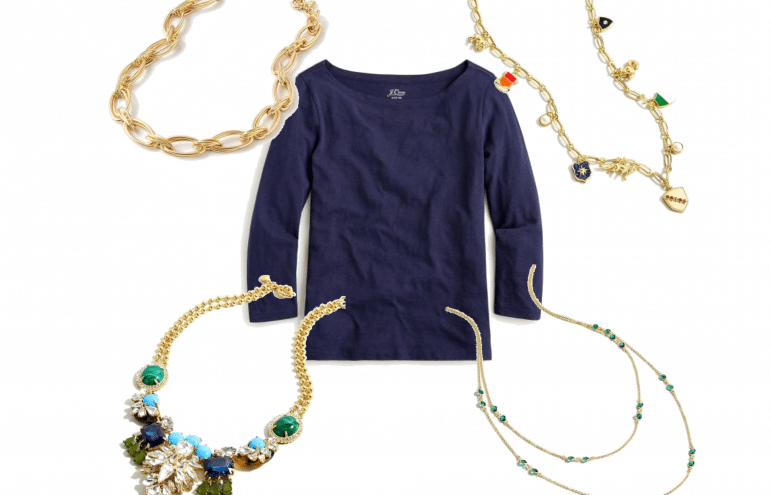 Not specifically a work-from-home item, but a mask necklace is extremely useful for leaving home. One of the most annoying aspects of wearing a face mask is how frequently we find ourselves taking it on and off with nowhere convenient to put it. You may end up holding it in your hand, letting it dangle from one ear, or — more often — throwing it nearby or into your bag, contaminating things. A mask necklace is a perfect accessory to keep your mask close by and uncontaminated. I recommend this necklace for a little edge or this one if your gift recipient is a little more traditional. They also can be worn as a classic necklace.
Price: $15 for the edgier version from White House Black Market or $15 for the traditional version from White House Black Market. (Personalized choices can also be found on Etsy.)
Note: The author has not received compensation for these recommendations. In some instances, when you use a retail link to purchase something, we may earn a small (very small) affiliate commission.
Illustration ©iStockPhoto.com
Subscribe to Attorney at Work
Get really good ideas every day for your law practice: Subscribe to the Daily Dispatch (it's free). Follow us on Twitter @attnyatwork.