What does a conversation with a legal virtual receptionist really sound like?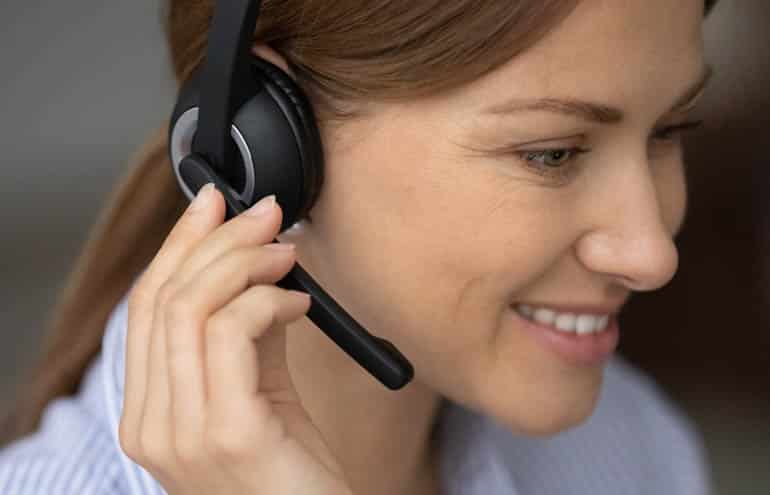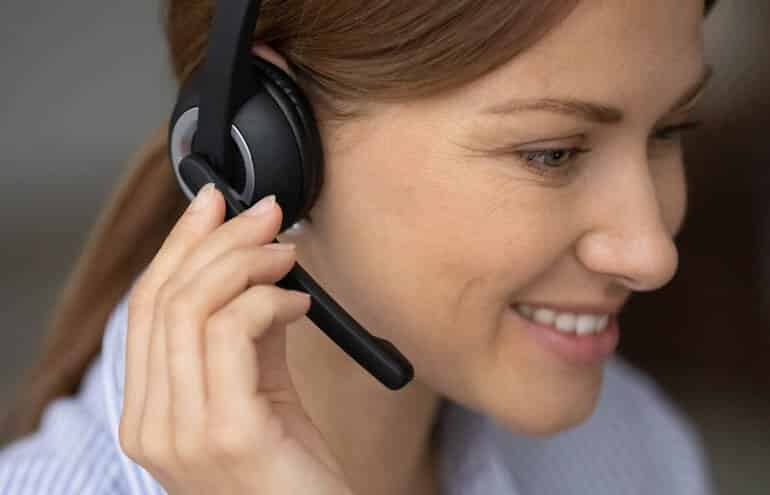 Conversation is an art — and like all art forms, it can be hard to quantify the quality of each piece. After all, what makes a conversation truly great?
And, more importantly, how can you make every client conversation a great one?
Simple — by combining art and science. By using the right mix of people, processes, and technology, it's possible to turn even the smallest interactions into big wins for your practice. The result? Better experiences, increased growth, and happier clients.
Virtual receptionists are the artists/scientists who make it all happen. To give you a better idea of how Ruby can support your practice, here's a look at what conversations between virtual receptionists and legal clients typically sound like:
1. Personal and Professional
Talking with legal clients can be delicate. You often catch them during some of life's most challenging moments — and the ability to lend a sympathetic ear is just as important as providing them with a plan forward.
That's why the best legal virtual receptionists are trained in active listening and empathetic service. They're experts at ensuring clients feel heard, using compassionate language like:
That sounds like a very difficult situation; I'm sorry to hear that you're going through that.
And
Your dog's name is Bingo? I know how important it must be for you to regain custody of him — he really sounds like part of the family.
Some services (like Ruby) also employ bilingual receptionists to ensure that clients can communicate in their preferred language.
This personalized service extends beyond phone conversations as well. Virtual receptionists are also able to engage with website visitors using live chat — offering the same kind of connection as a phone call, only typed.
2. Confident and Knowledgeable
Clients rely on you for your confidence and expertise. That extends to your team as well — whether they're speaking with a paralegal, legal assistant, or service specialist.
Virtual receptionists capably represent your practice by using proprietary technology to seamlessly sound like a member of your in-house team. Ruby's virtual receptionists are able to instantly pull up details about your office, including things like local weather and call handling instructions. This helps us answer FAQs and provide relevant information. For example:
All three of our attorneys will be in until 5 pm today, although I'm sure they wish they were heading home before the rain starts up again.
And
It looks like Sam can't come to the phone right now, but she did let me know you might reach out and that you can expect her to return your call later today.
Of course, virtual receptionists aren't always the people your clients need to connect with. Fortunately, Ruby is able to route calls by department, topic, or a person's name — ensuring callers and website visitors always reach the right person.
3. Helpful and Efficient
It's not always easy to balance casework with the work of growing your practice. Thankfully, virtual receptionists can handle the legwork for you — performing duties like appointment scheduling:
Sorry that you're going through this, and I'm glad that you reached out for some guidance while maneuvering this situation. Does 2 pm on Friday work for you to meet with Hannelore?
Or lead qualification:
We actually do specialize in personal injury law. It sounds like this is something James could help with. Would you mind if I collected some details before connecting you?
Ruby also helps with new client intake, information gathering, and more. In other words, virtual receptionists make sure you get the information you need from the people who want to do business with you — while screening for robocalls and solicitors. You'll also get a notification when these important conversations happen, so you can follow up easily.
Hear how it works for yourself!
We could talk more about how Ruby's virtual receptionists help create exceptional experiences for your clients — or you could hear it for yourself. Our new online demo gives practices like yours a first-hand look at how our service works, including how we:
Sound like a member of your staff
Engage with website visitors
Help you capture more opportunities
Ensure calls reach the right person
Act as backup for your in-house team
Handle calls in Spanish
Hire and train for empathetic service
And more!
We make it easy your new and existing clients to reach a real person in seconds. Check out our full demo for a complete breakdown of how we do it!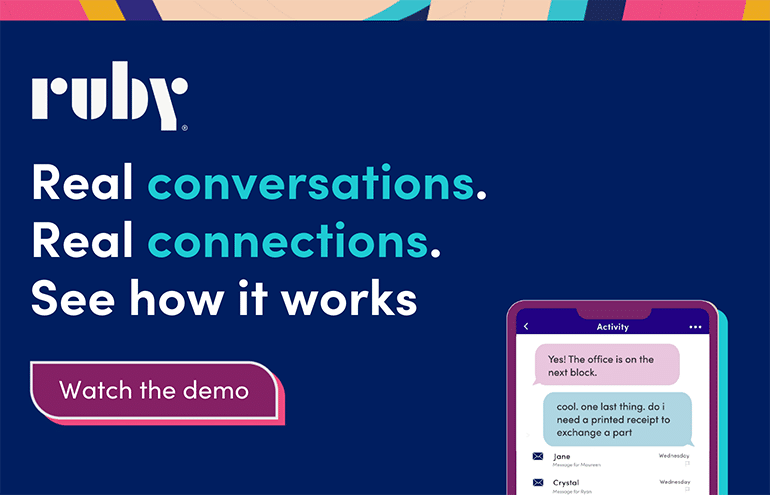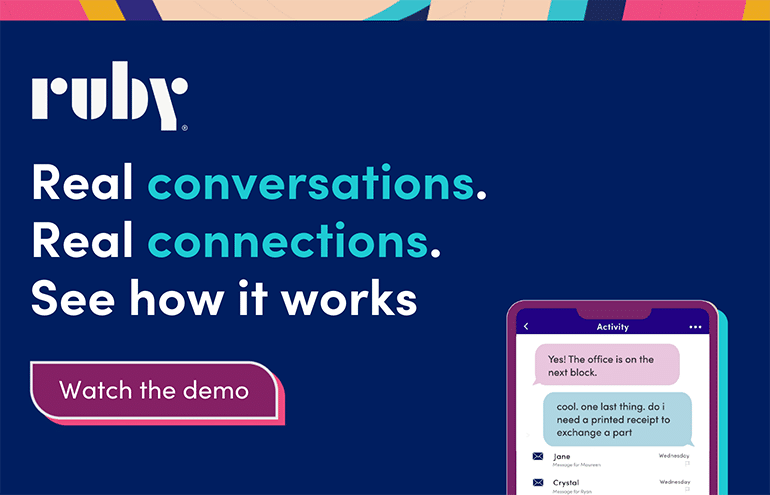 Watch our demo
With more than 18 years of experience in the legal field, state and local bar association discounts, and integrations with many of the tools attorneys use to manage their practices, Ruby is the leading choice for client communication. To learn more, give Ruby a call at 844-311-7829 or chat with us at ruby.com.
AAW Product Spotlight is sponsored content that showcases content provided by Attorney at Work sponsors and advertisers. This does not constitute an endorsement by Attorney at Work. See Terms and Conditions for more information.