Cryptocurrency is here to stay, so you should have a clear understanding of cryptocurrency and how your firm can accept crypto payments.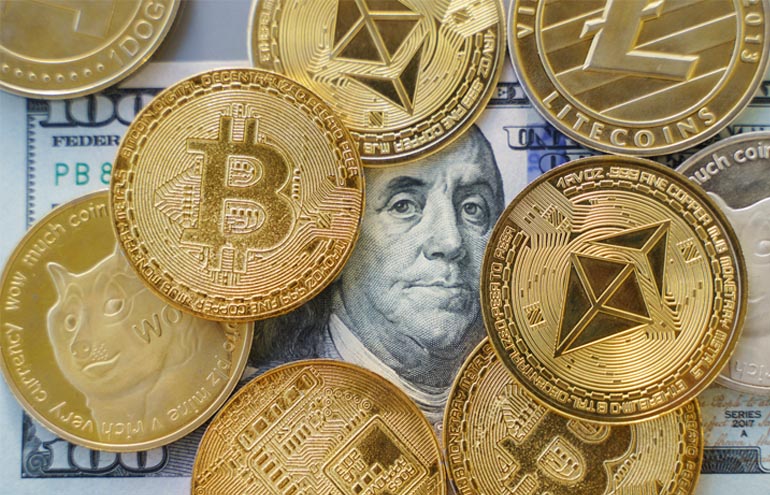 Over the past few years, many law firms have started cryptocurrency practice groups. But are these law firms accepting crypto as payment? Some are. The acceptance makes sense because, for better or worse, cryptocurrency is here to stay. Still, it has risks, so make sure you have a clear understanding of cryptocurrency and how your firm can accept crypto payments.
What Is Cryptocurrency?
Cryptocurrency is a currency that utilizes "cryptography," which is the creation of a series of codes. The complex nature of these codes provides the same security that someone has with online banking. This programming prevents counterfeiting. Cryptocurrency has existed since 2009, but it has greatly expanded in the last few years.
Cryptocurrency is similar to gold and other precious metals because its scarcity and demand determine its value. You might think this system could make cryptocurrency go awry, given that, unlike gold, cryptocurrency is not a tangible object. There are over 18,000 cryptocurrencies, and some do face this fate. Many cryptocurrencies have consistently been worthless. Others have had a quick rise and fall.
But a few cryptocurrencies have managed to retain substantial value. The most notable is Bitcoin. A single unit of Bitcoin is worth over $20,000. Although Bitcoin's value was three times that at its high, it still has managed to retain substantial value. How has Bitcoin done this? Bitcoin has existed since 2009, and this longevity has allowed its users to create an intricate system for trading bitcoin. The system prevents counterfeiting, provides numerous credible avenues for people to purchase bitcoin, and keeps a stable currency flow. Other cryptocurrencies are aspiring to gain the advantages of Bitcoin.
Even cryptocurrencies like Bitcoin have seen their values rise and fall quickly because of changes in demand. The reality is that the world is still figuring out what role cryptocurrency plays in the economy.
Getting Paid With Cryptocurrency
Today many law firms accept cryptocurrency as payment. Several prominent firms started accepting it because the cryptocurrency practice group clients wanted to pay that way. But as cryptocurrency has become more prominent, all sorts of clients have wanted to pay in crypto.
Despite numerous firms accepting crypto, there are potential roadblocks and ethics concerns.
Since cryptocurrency can rapidly change in value, a party could overpay or underpay for legal services if the value of the cryptocurrency they agreed to exchange for services fluctuates. In response to this reality, Nebraska's State Bar has said that a firm must immediately convert any cryptocurrency they receive as payment for services.
The volatility of the value of the cryptocurrency could become a liability for your firm. Suppose a significant amount of your firm's assets are tied up in cryptocurrency and the value of those assets change. In that case, it could harm the financial viability of your firm, particularly if your firm is small. Right now, there are signs of a potential recession, and Bitcoin's value has dramatically decreased. If these two factors collide at your firm, you may have to lay people off.
Moreover, it is still unclear whether cryptocurrency is money or property under the law. This uncertainty could create unpredictability for your firm's financial situation, and what the firm needs to do with crypto payments.
Storing and Converting Cryptocurrency
Wallets
You have to take several logistical steps to accept cryptocurrency. First, you need to use special "wallets" for "holding" cryptocurrency. The wallets are digital programs that store cryptocurrency. There are two broad types of wallets. A "hardware" wallet only stores the cryptocurrency on a digital device, while a "web" wallet stores the cryptocurrency on the internet. A hardware wallet is more secure, but a web wallet can be far more convenient, particularly if your firm has multiple offices.
You will also need to consider whether to go with a wallet that only deals with one type of cryptocurrency, or multiple ones. A wallet specialized in a single cryptocurrency will have better functionality, but if your firm accepts several types of cryptocurrencies, then you might have an easier time with a multi-asset or multi-crypto wallet. Either route has organizational benefits. So you should compare the streamlining capabilities of wallets.
Since each state has its own rules for storing cryptocurrency, look for a wallet that automatically complies with your state's requirements.
Conversion
As noted above, in Nebraska firms must automatically convert cryptocurrency to money. Even if your state does not require this, your firm will inevitably want to convert the cryptocurrency at some point.
First, notify your client that you are converting their cryptocurrency. You should tell the client what currency you will convert their crypto to. Typically, you will convert the cryptocurrency to U.S. dollars, but if your firm has an international office, it might make more sense to convert to another country's currency.
Then you can convert the cryptocurrency using an exchange or a broker.
An exchange is a digital platform that functions as a program you would use to personally buy stocks. There are an array of different exchanges. Some only deal with a few cryptocurrencies, while others convert dozens of cryptos. Additionally, some wallet companies also have an exchange. Using the same company for your wallet and exchange can streamline the conversion process.
A broker functions much like a stockbroker — they handle the conversion process for you. Major financial companies that constantly buy and sell cryptocurrency to maximize their profit typically use brokers. Given that firms do not engage in this leveraging, the traditional use of a broker does not make sense for a firm. But if your firm converts cryptocurrencies frequently, a broker could serve a similar purpose. A broker may offer more security and can even manage the wallet for you.
Post-Conversion: A Few Cautions
Once you convert the cryptocurrency, you then credit the client. If a client asks you to put their cryptocurrency in escrow or trust, you should put it in a wallet, and not convert it. If you store the cryptocurrency and do not convert it, then you will avoid accidentally laundering money for a client. Cryptocurrency's anonymity and its fluctuation in value makes it a target for money laundering.
On a similar note, take caution when you accept cryptocurrency as payment from a third party on behalf of a client. A good place to start is to ask for the "beneficial owner" of the currency, the person who stands to gain from the sale of the currency. Once you know the identity, you should run a background check on the beneficial owner to see if there are any red flags or conflicts of interest.
Final Thoughts
Cryptocurrency is not going anywhere, so your firm likely will have a client who wants to use it as payment. Use due diligence to ensure you comply with all rules and take the proper precautions to accept crypto payments.
Related:
"Where Is Cryptocurrency Legal? Here's An Interactive Map" by Sharon Nelson on Ride the Lightning
"Can Lawyers Ethically Accept Cryptocurrency?" by Mark C. Palmer