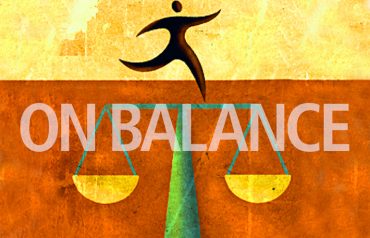 Litigators sometimes cannot help but litigate. But as it turns out, public advocacy can be an incredibly powerful tool that can bring about results far more favorable to our clients.
In the past few months, there have been some occasions where the litigator in me wanted to rush off to the courthouse, but the advocate in me wanted to try another approach. With concrete positive results, public advocacy has won some major points.
Litigation Isn't Always the Answer: A Change in Approach
I devote my practice to assisting lawyers and aspiring lawyers with ethics and admissions issues. The online bar exams administered around the country in the past months have given rise to multiple issues facing bar applicants. The issues range from facial recognition software not recognizing a variety of skin tones to online exams prohibiting bathroom breaks to critical emails from bar administrators routinely being caught by applicants' spam filters.
I have been a litigator for 20 years, and there is a tendency among us who fight in court to immediately try to figure out a litigation solution to an injustice. But litigation is long, costly, and frequently results in a pyrrhic victory. It is also beyond the means of many who have been wronged.
Two recent events in California highlight that sometimes we need to find a different answer to truly serve our clients.
State Bar of California Bar Exam Violation Allegations
First, the State Bar of California caught a lot of press (including in the ABA Journal) after its online bar exam software flagged over 3,000 bar applicants — approximately one-third of the October 2020 exam takers — for potential cheating. Amid the emotional distress of being accused of cheating just a few weeks before exam results were to be released, applicants (and some lawyers) immediately began calling for a lawsuit. But would a lawsuit achieve their goal of being cleared of cheating and obtaining their scores within a couple of weeks? Absolutely not.
So advocates for the applicants took another approach. We used public advocacy. We very publicly called out the state bar for its process of handling the exam-takers' videos. We also quickly realized that we as advocates would be vastly outnumbered by applicants in need of help, as among the 3,000 flagged videos, more than 400 actual violation notices (called Chapter 6 notices) were sent to bar applicants. So we released free information to all applicants and other attorneys on how to handle the violation notices in hopes no applicant was left without help. We also went to the press, and coverage like the ABA Journal article got a lot of attention.
Finally, we sought the legal community's support. We sent an online petition to the state bar leadership with hundreds of signatures from bar applicants, law students and lawyers. We also obtained the support of the Association of Discipline Defense Counsel, which wrote a letter to the state bar on behalf of all applicants.
This push to help the exam-takers quickly paid off: 90% of the violation notices were closed without further action. The applicants got their scores in January with the rest of the test-takers. As for the handful of notices that were affirmed, we had created a knowledge base and a small army of lawyers ready to handle the cases.
Administrative Withdrawal of February State Bar Applicants
Here's a second event where public advocacy paid. The State Bar of California administratively disqualified over 100 first-time takers who applied for the February 2021 bar exam because, the bar said, they failed to complete on time a form sent to them by email. Unfortunately, a large number of applicants never received the bar email with a critical personalized link to the form, as the bar sent the email in such a way that it was frequently caught by spam filters or simply not delivered. The result: Applicants who had spent months preparing for the upcoming exam were told to come back in the summer — because they had failed to click and sign a simple online form that they had never received.
These applicants needed a solution within days, not months or years, meaning litigation wasn't an option for helping them. Their request was simple – allow them to click and sign their form and then take the upcoming exam.
So on behalf of the applicants, a small group of lawyers launched a public awareness campaign on social media. We also encouraged applicants who had been withdrawn from the exam to speak up at a Committee of Bar Examiners meeting taking place shortly after the applicants were withdrawn. Very quickly, the community of online bar exam preppers was on high alert.
This situation was remedied through the lobbying effort. Applicants spoke at the committee meeting, as did lawyers for them. As the committee meeting unfolded that day, advocacy prevailed. The bar relented and gave the applicants the deadline extension they needed to complete their necessary forms and sit for the exam.
Look for New Ways to Solve Problems for Client Benefit
As these events played out over the past few months, it has highlighted a very important role we play as lawyers. We may be trained in a certain method of problem-solving, such as litigation, but the true goal is to achieve the client's objectives. When it can be done inexpensively and quickly, and without the usual adversarial confrontation, then we benefit the client even more.
When faced with a problem where our usual method of problem-solving will not truly benefit the client in a meaningful way, it is a good time to look for other avenues of relief. For litigators, advocacy outside of the courtroom may be it.
Illustration ©iStockPhoto.com
Subscribe to Attorney at Work
Get really good ideas every day: Subscribe to the Daily Dispatch and Weekly Wrap (it's free). Follow us on Twitter @attnyatwork.