December 31, 2023 — the day I ride off into the sunset and retire from full-time law practice — looms. I know this because I have started a countdown to January 1 in gigantic numbers on the front of my desk.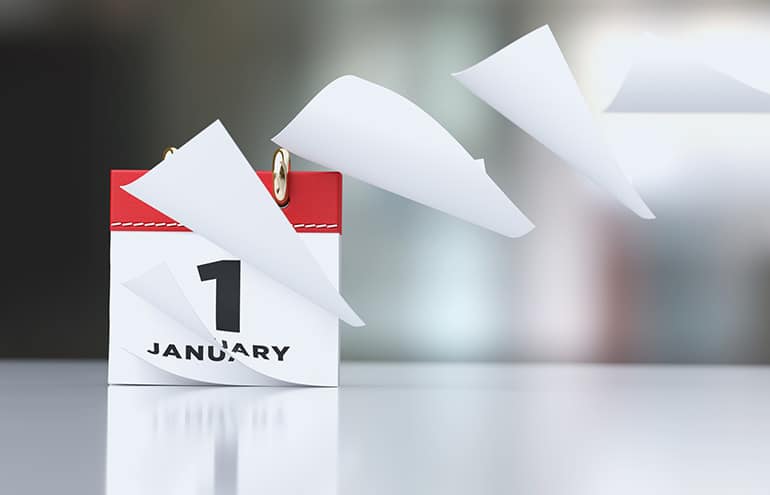 December 31 will be my last day as a full-time practicing attorney. With the exception of taking maternity leave for the births of my two children, I've been practicing law full-time since 1986.
Who Am I, If Not 'Susie, the Lawyer'?
As the end, or maybe the new beginning, approaches, I've spent more and more time reflecting on who I am. "Lawyer" was never the answer to that question, though it was, of course, the answer to "What do you do?" And what I do is a large part of who I am.
But, as it turns out, not as much as I would have thought.
I've (mostly) enjoyed my career and gotten a great deal of satisfaction from being a lawyer. At least that's what I thought. Upon further reflection, I have come to realize that I've gained the most satisfaction from the people my work has allowed me to meet and help.
For many years, when I walked into a particular Starbucks in Seattle (where I've lived for three decades), I was greeted with choruses of "Susie, Susie! The lawyer is here." It was a gathering spot for Somali men, and I had represented many of them and their families over the years. Sometimes, if I wasn't having a great day, I'd make it a point to stop into that store to hear that chorus — and enjoy the associated free cup of coffee. I'd sit back and listen to the men who knew me tell the men who didn't just how awesome I was. It's hard not to enjoy that, and I always left the store feeling better than when I had entered. (Sometimes, I came away with a referral or two as well.)
The relationships formed with clients, colleagues and even opponents are what fulfill and sustain me. And that won't stop as I cut back on my practice and focus on other things.
A Human Being Who Also Practices Law
I wear my heart on my sleeve. Always have.
Literally, in the case of the Green Bay Packer tattoo on my right forearm. Clients, adjusters, opponents and co-workers know I'm a diehard Packers fan. If the tattoo wasn't a giveaway, the sweatshirts I wear every Friday once training camp starts in July and the coffee mugs and assorted Packers bobbleheads on my desk are subtle clues. 
Many defense attorneys and adjusters also picked up on the fact that my "out of office" email auto-reply often coincides with home games in Green Bay. This fandom is so much a part of me that when former Packers QB Aaron Rogers was traded to the New York Jets, I got a couple dozen calls, texts and emails from clients, opposing counsel and adjusters (current and former) reaching out to see if I was OK. (I was.)
Full-time law practice is hard enough without having to maintain a persona other than your own.
Over the course of my career, I've had the opportunity to mentor young attorneys and I have always encouraged them to be themselves. I caution them not to try too hard to "be a lawyer" but instead try really hard to be a human being who practices law.
Give a Little Bit of Yourself
It's much easier to be yourself, or at least it should be, than try to be whatever you think a lawyer should be. I have found that sharing a little bit of myself and giving that little bit of humanity to both clients and opponents has paid professional dividends in referrals from clients and professional courtesies from opponents. It has paid personal dividends along the way as well.
I know I've been much happier than I would have been if I'd been acting all these years.
Now, as I prepare to step back, the biggest dividend of all: It doesn't matter that I won't be a full-time practicing lawyer because I will still be a human being who practices law … just a little less often.

Don't miss out on our daily practice management tips. Subscribe to Attorney at Work's free newsletter here >