Digital Kanban for law firms makes it easier to streamline your operations, reduce efficiencies — and prioritize and plan smarter.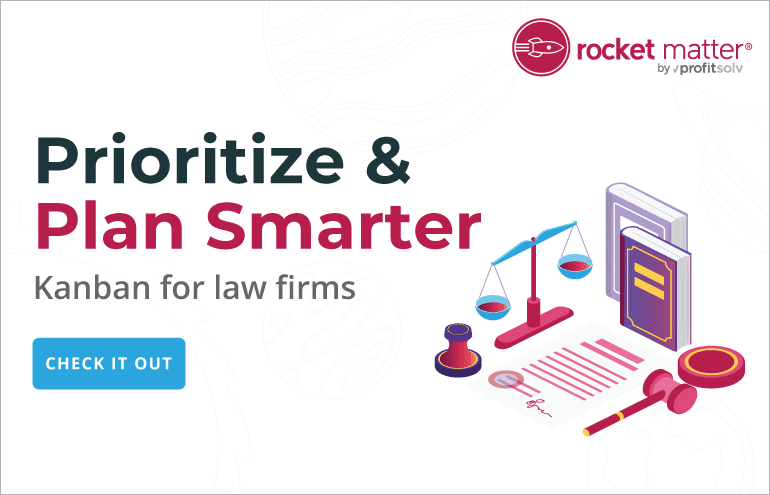 Used by business pioneers for more than 80 years, Kanban boards are one of those tools that have truly stood the test of time. First developed by Toyota in the 1940s, Kanban boards transformed our concepts of operational efficiency, becoming a key component of what we now call "Lean law methodologies."
Today, digital Kanban boards continue to be a critical resource for businesses across industries, allowing teams to prioritize and plan smarter — and law firms are no exception. When you implement Kanban board technology, you have the ability to streamline operations, reduce inefficiencies, and improve productivity and, ultimately, profitability.
But for law firms, not all Kanban board tools deliver the same functionalities.
Rocket Matter's digital Kanban board integrates seamlessly with robust project management tools to transform the way law firms track and manage their workflows across teams and case matters.
Interested in gaining a bird's-eye view of all projects, allowing your team to manage projects like never before?
Optimize project management across departments and teams
Understand every single case matter's progress at a glance
Spot and prevent potential bottlenecks
Build an agile, flexible, and proactive team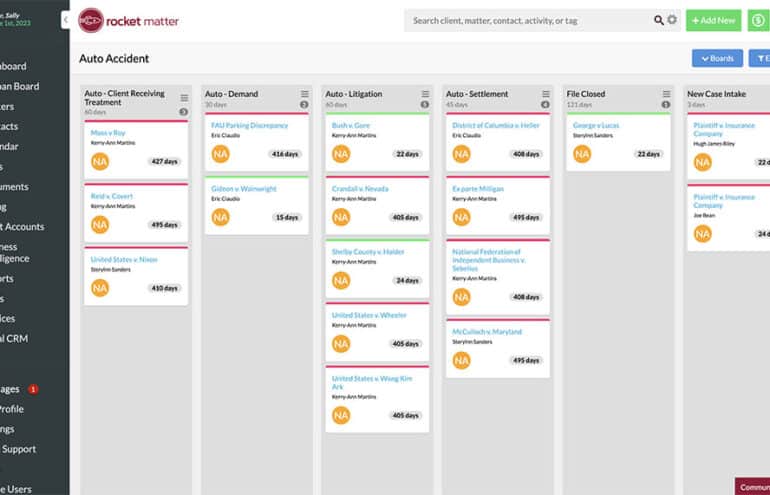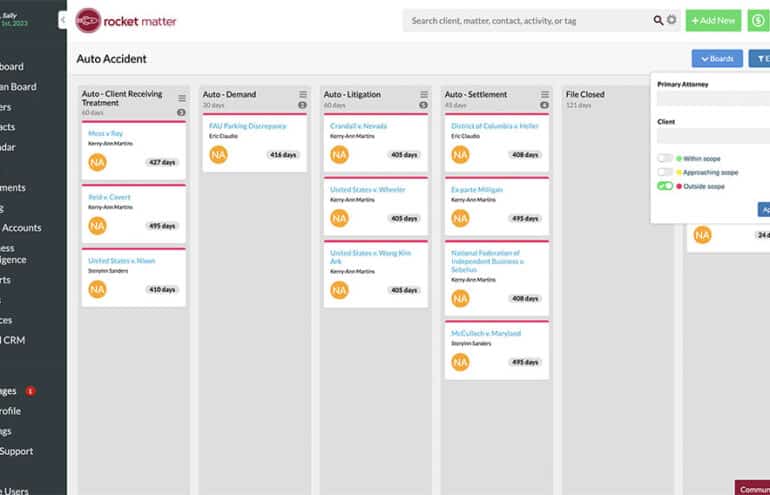 Rocket Matter features the tools you need to prioritize your clients, including integrated Kanban boards, CRM, project management, and accounting integration. It's everything you need, all in one place. (Now that's what we call lean.)
Schedule a demo today and see the possibilities for yourself!
SPONSORED CONTENT. Our product spotlight content is provided by Attorney at Work sponsors and advertisers. This does not constitute a product endorsement by Attorney at Work. See Terms and Conditions for more information.