Well-Being
Summer Reading
Go on, you know you want to. Throw the mess on your desk into piles and head home early. Pour a nice tall cool one, put your feet up in a shady spot and take a bite out of your summer reading list. Don't have a list? That's what we're here for. ...
The Editors
- June 24, 2011
Slow Down
Today the Friday Five takes time to relax and explore the emerging idea of slowing down—economically, politically, agriculturally, gastronomically, even musically. Is anything so important today that you should strip your gears and burn rubber? ...
The Editors
- June 17, 2011
Looking at Pictures
It's Friday, and the end of a very long week. Let's just kick back, cool off  and have a little intellectual fun learning the easy way: through pictures! 1. Visualize Health. First up, compare and contrast health conditions and risk factors in ...
The Editors
- June 10, 2011
Music to Your Ears
Could you stand to add little more melody to your daily life? Well, if you aren't already taking advantage of the very wide world of Internet music to modulate your mood and power your productivity, then it's time you learned a few dance ...
The Editors
- May 20, 2011
Feeling a Little List-less?
It's Friday! If you're anything like us, you have a long list of must-do's and want-to-do's for the coming weekend. Before you ease on out the office door and start checking things off that list, take a peek at this ...
The Editors
- May 13, 2011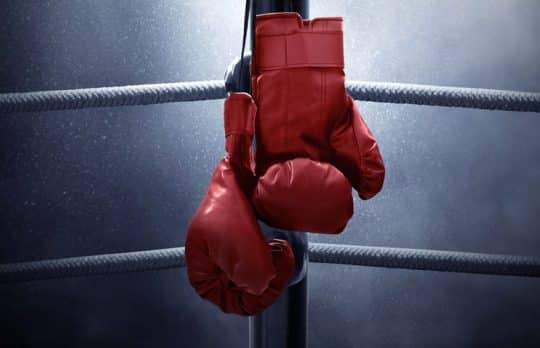 Knock Out Burnout! 10 Helpful Stressbusters
Does your old friend adrenalin no longer give you the burst of energy and focus you need? Is it not only that you aren't motivated, but that you don't care that you're not motivated? Do you feel apathy and inertia oozing into every cell? Burnout ...
Sheila Blackford
- May 9, 2011
Good For You
Even Ironman needs a little maintenance. So today's Friday Five offers a handful of basic suggestions for ways you can keep things tuned up and running great. If not for yourself, for your clients and your family. It's important. 1. Nutrition. ...
The Editors
- May 6, 2011
Be the Best Boomer You Can Be
Another U.S. baby boomer turns 50 every 8.5 seconds. And if you run the math, it's also the case that baby boomers are turning 60 at the rate of 1 every 7 seconds. Yes—you in the back there, hiding your issue of Rolling Stone behind the Wall ...
The Editors
- March 18, 2011
Cruise Myths Debunked
It's Friday! Why not make today the day you finally do something about that vacation you keep putting off? Block out the time on your calendar, pull out the brochures and just make a decision. If taking a cruise has long been on your list but ...
The Editors
- March 11, 2011