Question: Does anyone still refer to lawyer directories such as Martindale-Hubbell when looking for a lawyer? Should we still be considering inclusion in directories like these?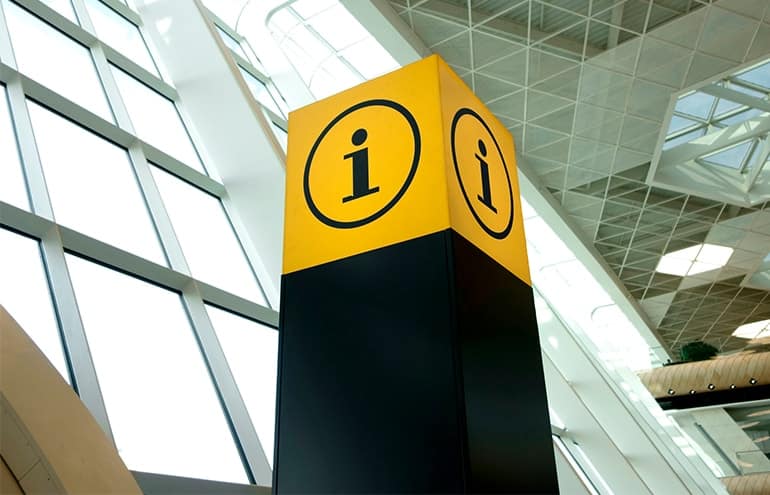 Focus on Awards and Ranking Services

Jim Jarrell: I'm my opinion: No. For what it's worth, in my entire career, I have yet to be convinced that sophisticated decision-makers who influence lawyer hiring use these legal directories to either find or qualify attorneys.
What's more, in a recent survey of 500 general counsel by Acritas, only 3 percent said they were significantly influenced by information in directories. Nearly three-quarters said they never used directories.
So that means that for every 100 GCs you are trying to reach when you spend money on these directory listings, 75 members of your target audience aren't even using them to find you. You ultimately have to ask yourselves if that 25 percent who have used one of the directories is worth your spend. Or better yet, figure out what the other 75 percent is using, and spend your time and money reaching them through those channels.
In addition to that, being included in these listings could possibly backfire. Legal services consumers — including sophisticated ones like general counsel at major companies — are savvy. Many will see your directory listing as an ego trip and a waste of your money. At the Legal Marketing Association's Annual Conference in 2014, a GC told the crowd of legal marketers he would never understand why law firms spend so much time on these "frivolous" directories because he doesn't think they add value.
Instead of legal directories, you might want to focus on awards and ranking services from reputable media outlets, where the outcome does not hinge on your purchase of an ad. Then use the results to promote your firm and improve your professional profile in the marketplace. These rankings can be much more effective as marketing tools because they have tangible, quantifiable meaning for your target audience.
Jim Jarrell is the director of marketing and business development for the law firm of Stark & Stark, based in Princeton, N.J. Follow him on Twitter @JimJarrell.
Be Mindful of Your Target Clients

Michelle M. Maier: In my experience, legal directories are not the primary drivers of business referrals, particularly for larger law firms with a broader and more diverse client base. Other sources are generally considered to be more relevant in the selection process and hiring decision. A survey released last year by American Lawyer Media found that referrals from trusted sources, followed by biographies on firm websites and articles, speeches, blogs and other content written by attorneys, are most important to in-house counsel who are researching lawyers and law firms to potentially hire.
However, smaller firms and sole practitioners may have a different client base and might not be courting in-house counsel. A survey conducted by FindLaw.com and Thomson Reuters in 2014 noted that the web is now the most popular resource for individual consumers researching lawyers and law firms. Reliance on referrals from family and friends — the primary source 10 years ago — has shown a notable decline. And it's no secret that online legal directories remain among the top results when conducting basic Internet research into finding an attorney.
I encourage any lawyer or law firm considering the expense of a legal directory listing to be mindful of their target clients and the best way to reach them. For some, a legal directory may be a major tool in their marketing and business development arsenal. For others, it might be more effective to spend marketing resources elsewhere.
Michelle M. Maier is the director of marketing communications at Fox Rothschild LLP. She has 18 years of experience in the legal industry and has managed communications functions at several Am Law 100 and 200 firms.
It Depends on Many Variables

Stacy A. Smith: For generations, law firms and corporate counsel displayed their Martindale-Hubbell books proudly in their law libraries. They could pull a book from the shelf and locate a quality, top-rated attorney. However, at an increasing rate over the past 20 years, lawyers are parting ways with Martindale. What happened?
The Internet. The Internet put many businesses in a predicament, including Martindale-Hubbell. At first, they seemed to meet the challenge by offering their services in a digital format, but as the Internet continued to develop, Martindale did not. Search engines have simply outperformed them.
It's expensive. The prices are steep, and Martindale is rarely willing to negotiate its terms. With respect to lawyer listings, you can obtain a free basic listing. You are also entitled to be peer-reviewed and the rating itself is free. However, how you choose to advertise your rating with Martindale is not.
Competition. With the Internet came the increase in competition. From social media platforms like LinkedIn to directories such as Avvo, Justia, Cornell LII, FindLaw, ACC Value Index, and SuperLawyers, Martindale has found it difficult to compete with these free and less expensive options.
Identity crisis. Martindale, which is owned by LexisNexis, undertook a joint venture in 2013 with California-based media company Internet Brands, which owns Nolo and its online lawyer's marketing service. This merged Nolo with Martindale and Lawyers.com. Shortly thereafter, LexisNexis laid off 205 Martindale and Lawyers.com employees, leaving consumer confidence shaken and questions unanswered regarding who would fulfill Martindale's client contracts.
With all that being said, does anyone still use Martindale to find a lawyer? Well, it depends on many variables, including who your clients are and what practice areas you specialize in. For example, an in-house attorney from California is more likely to use Martindale as reference to locate a corporate attorney in New York. A grandmother in Wisconsin who needs an estate planning attorney in her hometown is unlikely to use Martindale to find an attorney.
Since it sounds like you already have Martindale legal directories in place, take the time to perform some analysis on whether they provided any worthwhile return in the past, including whether you generated revenue from leads, produced new professional relationships or prospects or whether the ratings enhance your professional reputation. Compare your return to your financial investment and you should have your answer. Unfortunately, there is no one-size-fits-all answer for all attorneys and law firms.
Stacy A. Smith is the firm administrator and director of marketing and client relations at Carter Conboy, a full-service law firm with offices in Albany and Saratoga Springs, N.Y. She serves on the editorial committee of LMA's Strategies magazine.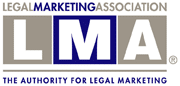 The Legal Marketing Association provides professional support and education as well as opportunities for intellectual and practical information exchange.
Related: "Those Stupid Superlative Lawyer Lists" by Ross Fishman