Amicus Attorney, the leading developer of practice management software for lawyers, has launched Amicus Premium 2016, the latest release of one of the most widely used programs in the legal community. This release contains a multitude of new features and advances that will further improve performance and profitability for legal professionals.
Designed for lawyers by lawyers, Amicus Attorney organizes and puts you in control of your law practice, helps you perform your legal work and makes you and your team more efficient.
"In an environment of constant change, legal professionals need a way to keep pace with ever-evolving demands. Amicus Attorney empowers lawyers to do just that," said Ron Collins, president of Gavel & Gown Software Inc. "Through an understanding of the business of practicing law, we have and will continue to lead the way into the future. We take pride in knowing that Amicus Attorney has earned and kept its position as the industry leader for over 20 years."
With a focus on simplicity and security, Amicus Attorney Premium 2016 offers an extensive set of practice management tools that help lawyers take control of their practice.
The Next Level of Document Management
Benefit from expanded document management whose power is significantly greater thanks to being integrated with your practice management solution, as opposed to stand-alone tools.
New document management features begin with Version Control, which keeps track of every different version of a document — who did what, where, and when. By default, it opens the current version. And because all versions are indexed, you can search for them rapidly.
Searching is even faster thanks to the new Document Preview feature, which opens a document for your review in a preview pane. Open a document in its native application, print it, zoom into the preview, and preview the whole document as you scroll through the document list.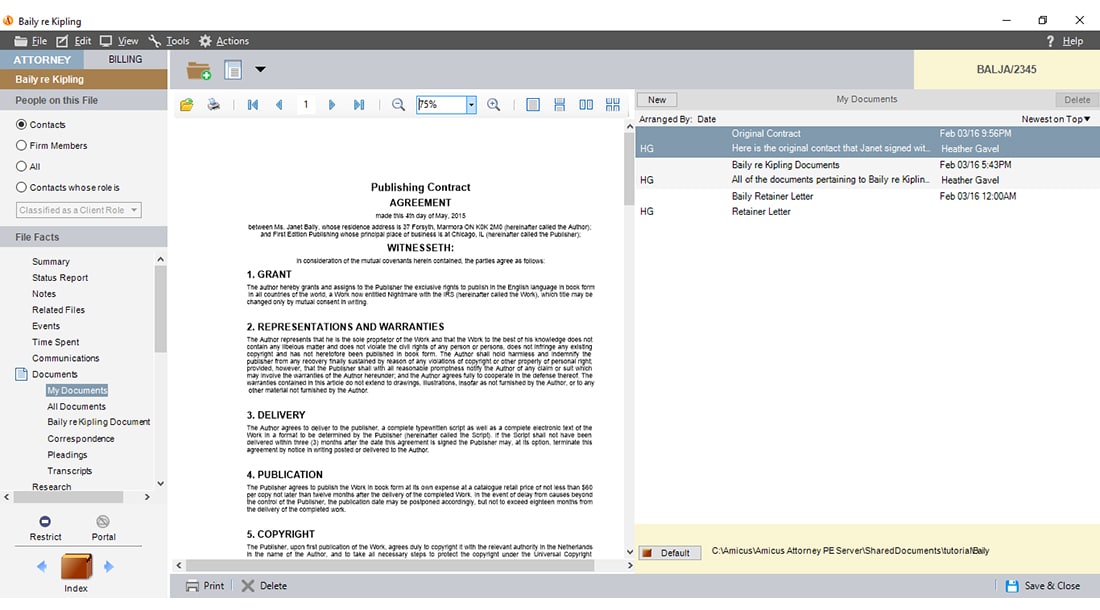 Total Practice Mobility
Manage your practice from anywhere through a secured web browser. Get all the mobility advantages of the cloud with the security and power of the world's leading desktop solution.
Greater mobility begins when you log in. A new interactive dashboard reveals your day at a glance — bringing to your attention appointments, phone messages, tasks, unposted time and more.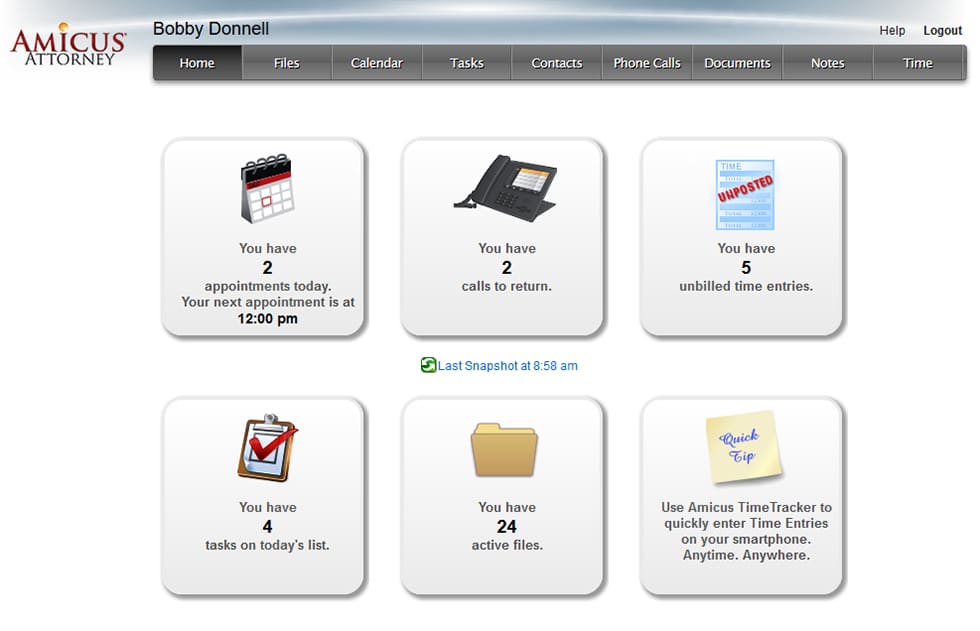 Superior Client Collaboration
The ultra-secure online Amicus Client Portal now offers more extensive means for client collaboration, with unlimited custom fields allowing easy matter opening, data collection and sharing of any information that is appropriate to the client's case. With complete control over which fields are available to clients on a per-file basis, you have all the information you need and your clients only see what you want them to.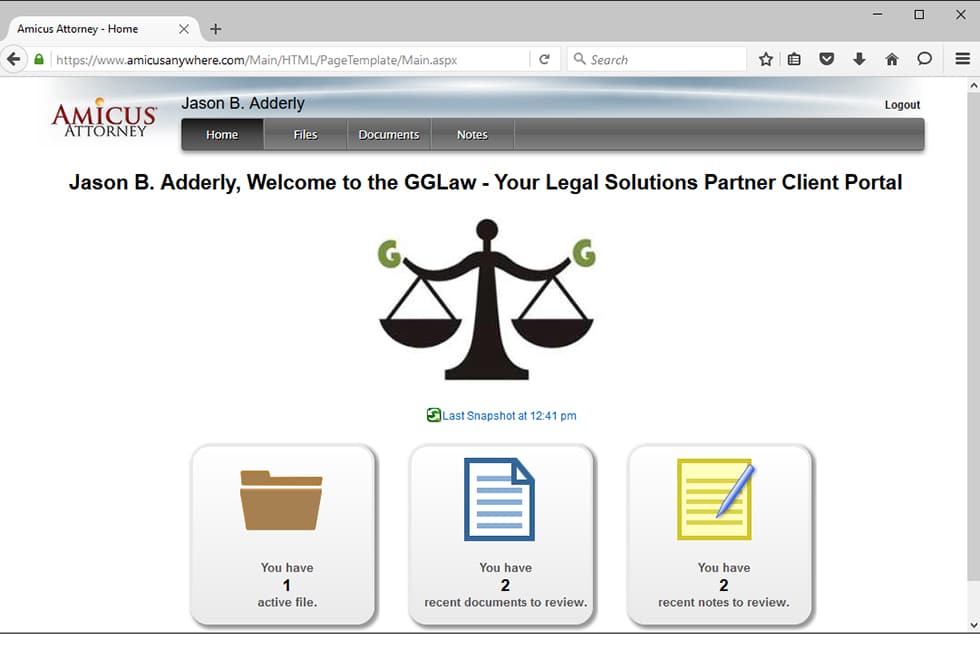 Unbelievable Control of Your Communications
With Amicus Premium 2016, you can filter outstanding communications by date, recipient, associated file or any combination thereof. Once looking at your filtered results, you can search for a specific keyword to further hone your search.
With features too numerous to mention here, including an optional fully integrated billing system, it is no secret why thousands of law firms rely on Amicus Attorney Law Practice Management software every day to manage their busy practices.
Video Preview
For a full overview of how the new Amicus Premium 2016 features further help you manage your law practice, watch this webinar recording.
Prefer a Cloud-Based Solution?
Amicus Attorney is available as a desktop, cloud or combined desktop/cloud solution. For more help deciding which version is right for your practice, please contact us at 800-472-2289 or visit www.amicusattorney.com/free-trial.
Attorney at Work's Product Spotlight showcases news and features from legal technology industry leaders. For more information, click here.