Advice from the authors of "RESPECT: An Insight to Attorney Compensation Plans" on ways to respond thoughtfully and proactively to the year's top attorney compensation trends.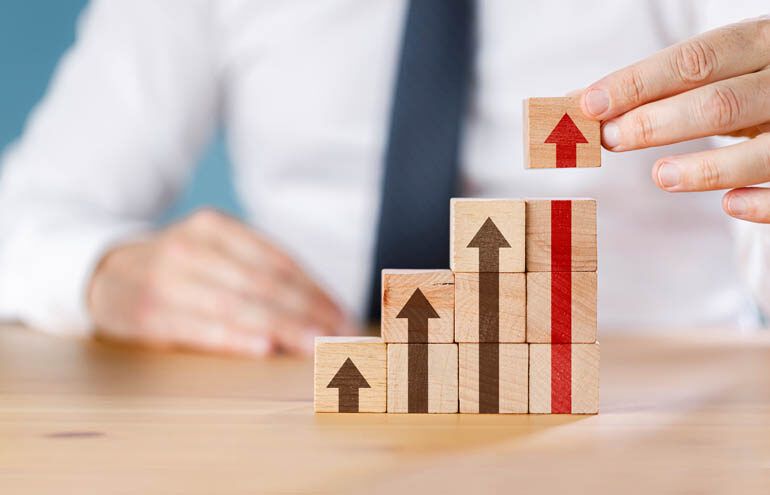 Staying Ahead of the Compensation Curve
Compensation is no longer just about salary and bonus structure. The pandemic has spurred rapid changes in the legal workforce, and law firms and legal departments need to be mindful of the ways that the workforce wants to operate now. To attract and retain top talent, you need to meet them halfway (and sometimes more).
The 5 Continuing Attorney Compensation Trends
We're moving past the year's midway point, but the trends we're seeing are unlikely to dissipate any time soon. Below is our review of the top five attorney compensation trends projected to continue into 2023 and beyond. Then, we propose five ways law firms can respond mindfully while adapting to the ever-shifting legal landscape.
1. Employee Lifestyle Demands Dictate Strategies
Employee needs and expectations are shifting. Companies are reshaping their benefits packages to respond to changing lifestyle needs. For instance, employees are demanding more time off, vacation savings plans and, of course, remote work options.
2. Growing Interest in Personalized Benefits
Many employees, particularly those who are parents or caregivers, report feeling increasingly burned out and stretched thin. Employees are placing a higher priority on items beyond salary. Specifically, they are looking for employers who are invested in meeting their needs with incentives like voluntary, employer-funded benefits. Some examples are perks like identity theft protection, financial counseling, healthy lifestyle programs, and supplemental insurance packages. Other family-friendly benefits include paid parental leave and dependent care flexible spending accounts to help families ease childcare costs and burdens.
3. Emphasis on Collegiality, Community and Connection
In 2022, many firms set up policies that made in-office presence mandatory a few days a week. Several tied this requirement to job security and bonus eligibility. Whether this is effective is yet to be seen. A recent ABA study found that young lawyers feel so strongly about remote work flexibility that 44% of them claim they would leave their current job for the ability to work remotely. In another study, Microsoft surveyed 20,000 employees across 11 countries and studied productivity signals to determine what factors seemed to drive employees back to the office. The answer was overwhelming: the people. Eighty-five percent claimed they'd be motivated to return to the office to build team bonds. Almost as many said they'd do it to socialize with co-workers. This suggests that in-office policies focused on building community are far more effective than punitive ones.
4. Associate Comp: Recent Growth and Continued Turnover
According to a Thompson Reuters study, over the past two years, associate compensation is the area that has grown the most and increased firms' overhead. Firms are decreasing lower-level staff and increasing higher-functioning staff, and their salaries, commensurately. Yet associate turnover rates are increasing, forcing firms to rethink how they go about seeking and managing talent. Fifteen years ago, a straightforward value proposition for young associates involved a call to work hard with an equal promise to pay well and set a straight and narrow path toward partnership. But as the economy shifts, so, too, do employee expectations.
5. Mental Health Support as a Required Factor in the Comp Equation
Studies are overwhelmingly showing the vital role of mental health, particularly maternal mental health, in companies' value propositions. Making lawyers feel valued for their humanity rather than productivity can improve their well-being while reducing turnover and associated healthcare costs caused by maladaptive, stress-fueled behaviors.
Strategies for the Proactive Law Firm
Consider Personalized Benefits
Proactive employers should consider offering personalized benefits based on individual employee needs. Something to consider is offering employees a monthly or annual allowance they can use to offset costs for voluntary benefits like paid leave, supplemental insurance plans, financial counseling, healthy lifestyle programs, mental health counseling and more. A narrower focus could include benefits specialized to help at-risk employees, for example, benefits geared toward helping women and mothers with health conditions that put them at risk in pregnancy and childbirth.
Respect Employee Boundaries (It Is Mandatory)
A burned-out workforce is demanding work-life balance and protecting its bandwidth. To respond, consider perks that signal to employees that you prioritize their wellness. You could start by offering expanded PTO to include, for instance, a day off on the employee's birthday or offering a paid holiday that doesn't count against vacation time. Consider also perks like offering a built-in winter break around Christmas, an employer-funded lifestyle account that gives employees discretionary funds to use on wellness, discount agreements with childcare facilities to ease the burden of dependent care, or occasional in-office massages or yoga classes to fend off systemic stress.
Incentivize In-Office Work by Appealing to Their Humanity
According to a recent article published by Edge International, employers should "expunge any reference to wanting a 'high-performance culture' and rather, speak in terms of building a 'high commitment culture.'" This focus is less threatening to employees and honors the fact that they are whole individuals with real needs. Building a commitment culture involves effort on the employers' part to set employees up for long-term success. Build in hard and soft skills training, encourage mentorship, and optimize the remote work experience. Communicate your expectations clearly, but also inform them of what they need to do to advance in the organization.
Offer Long-Term Professional Development for Associates
For future-minded firms, associates are the lynchpin. To attract and retain talented lawyers, firms need to guarantee them the training and experiences needed to progress in their careers at large, not just at your organization. This might involve offering creative alternatives to partner tracks that allow associates to progress even if they don't want, or aren't cut out for, the traditional partnership model.
Commit to Greater Transparency
According to data from the Bureau of Labor Statistics, one in four workers will be covered by some form of pay transparency legislation in 2023. Embrace it. Combatting any pushback will involve committing to the employee experience.
Leading employers will focus on helping employees create and protect their boundaries by managing working hours and increasing flexibility. Those who show they are mindful of employees' well-being will be rewarded with good work, retention and sustained productivity.
Stay Focused
To take a line from the Thompson Reuters study, the call to employers this year should be: "Stay focused." Times of economic, political and social uncertainty call for a focus on a holistic, long-term strategy. By continually monitoring and responding to shifts and changes in the industry, you can keep the focus needed to face present challenges while preparing for future ones.
---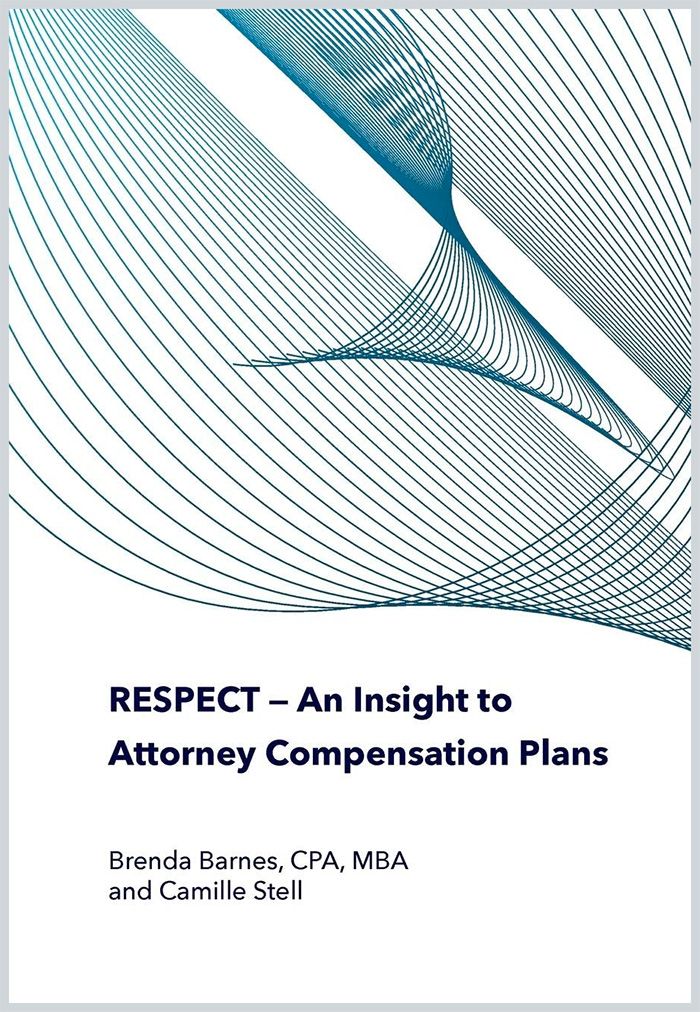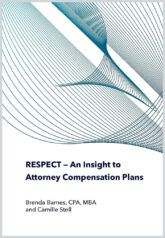 Brenda Barnes is a legal and accounting professional with more than 35 years of experience working with solo to midsized law firms across the country. She is the founder of B2 Legal Management and Consulting, a former ALA Chapter President, and a sought-after speaker on topics related to law firm operational efficiency, especially on issues related to compensation.
Camille Stell is the founder, President and CEO of Lawyers Mutual Consulting & Services and a nationally recognized speaker, writer and thought leader on law firm succession planning. In addition to "RESPECT" she is co-author of "Designing a Succession Plan for Your Law Practice: A Step-by-Step Guide for Preparing Your Firm for Maximum Value." Camille is a Fellow in the College of Law Practice Management and has been recognized by the Triangle Business Journal and North Carolina Weekly as a leader in the legal industry.
Image © iStockPhoto.com

Don't miss out on our daily practice management tips. Subscribe to Attorney at Work's free newsletter here >