Project management tools can help lawyers with ongoing, chaotic, unpredictable workflows. Nicole Clark points to nine applications to consider for the task.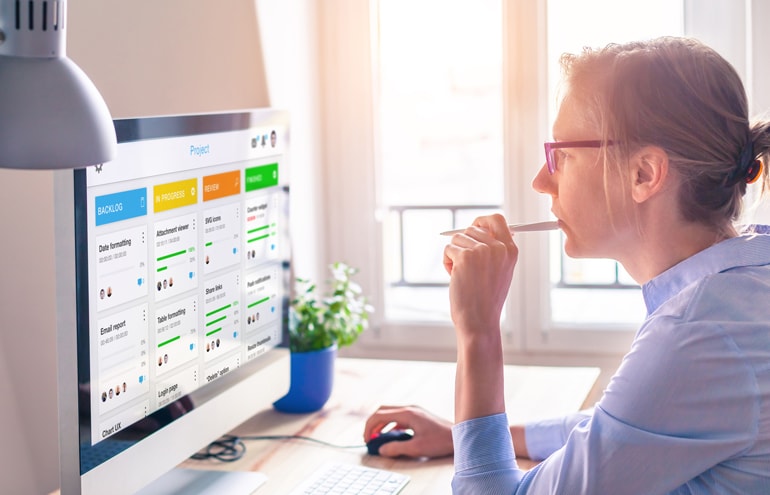 In 1931, Neil H. McElroy at Procter & Gamble circulated a memo that envisioned an employee who would be responsible for every facet of brand development — everything from tracking sales to advertising, promotion and product development. Over the years, predictions have proliferated, with many anticipating that these product managers would come to replace project managers.
Those predictions have fallen flat across the legal sector. Instead, in the past decade, the popularity of legal project management has grown exponentially. Offering a legal service is, of course, quite different from developing a new disinfectant, or building a software application or a material object. Few legal projects resemble the step-by-step processes involved in offering a good rather than a service. This is why legal project management is turning into a field of its own, innovating industry-specific techniques for improving client service and efficiency, in ways that increase client involvement and transparency.
An Accidental Project Manager
As law students, few litigators imagined themselves transitioning into project management roles after passing the bar. Litigators rarely receive formal training in project management, but this does not mean they do not do project management. As one legal project manager commented, "Lawyers have been playing the role of accidental project manager for many years."
Project Management Tools
Your firm may not be in a position to hire a legal project manager, but many software programs out there can help lawyers manage ongoing and chaotic workflows. Here are a few project management tools — both general management and legal apps — that can help with the task:
Practice Management Software
There are, of course, other tools that help attorneys integrate the details of each project into the day-to-day operations of their legal practice. While not an exhaustive list of practice management software, the following is a taste of what's available.
MerusCase is a highly customizable software system, one that is designed to automate the bureaucratic tasks associated with the practice of law. The product links actions, documents and workflows to specific cases, merging case details, client information, practice notes and legal correspondences into one place. After integrating this information, users can use MerusCase's batch scanning, predictive search and auto-population tools to digitize, search and complete standardized court forms and legal documents. MerusCase includes specialty features for specific areas of law as well, including family law, employment and workers' comp.
Clio is cloud-based practice management software that consolidates client intake, contact management, calendaring and timekeeping tasks. With Clio, prospective clients can book consultations directly into an attorney's calendar, completing the relevant pre-engagement paperwork before stepping into their first meeting. Clio augments this process with a robust infrastructure for client intake reporting. This means attorneys can track who reaches out to them and who converts into a client — key information for illuminating why some prospective clients convert and others do not.
MyCase, another cloud-based practice management system, specializes in the accounting aspects of project management, simplifying the timekeeping and billing tasks associated with legal work by centralizing a law firm's financial data alongside its case files. The platform eliminates redundant data entry across multiple systems and places all client transactions and reconciliations in one place. By centralizing this work, attorneys can maintain visibility and control over all transactions, tracking outstanding bills and expenses, staying compliant with trust requirements, and projecting future cash flows. One of the key features of MyCase is the fact that it offers bank-grade security (using 128-bit SSL encryption) to protect client data.
CASEpeer is practice management tailored for the unique concerns of personal injury attorneys. In addition to providing basic features like case management, workflow automation and document storage tools, CASEpeer also includes a settlement monitoring system. With CASEpeer, attorneys can track — in real-time — every single offer they receive and every single demand they present. They can also monitor accepted settlements, tracking any pending payments, recording any deposited checks, and projecting any future income streams.
Related: "Project Management Demystified" by Larry Port
A Powerful Project Management Panacea?
New technologies are weaving their way into every nook and cranny of the legal industry, allowing us to work anywhere at any time with incredible efficiency. These days, it seems as though every workflow frustration can be met with an easily accessible technological solution.
Still, it is important to take stock of the demand for new legal technologies. According to one study a while back, 42% of responding lawyers who did not use cloud computing said they did not plan to ever use it. Why not? More than half raised confidentiality and security concerns, particularly when it came to losing access to, and ownership over, data. In fact, fewer than one-third of cloud computing attorneys bothered to read the terms of service agreements of the software they use.
These concerns still act as a reminder that efficiency and transparency come with their own costs and benefits.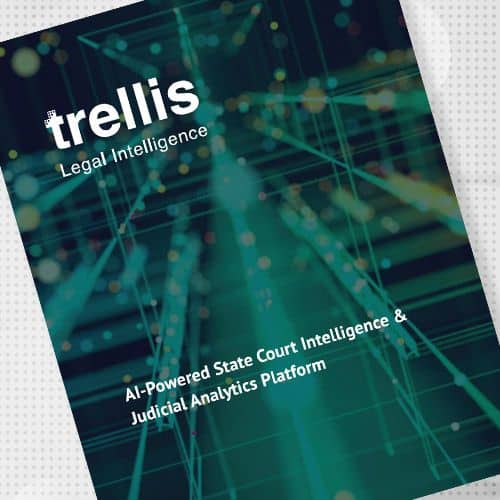 Trellis
State Trial Court
Research and Analytics
---