Lawyers who struggle with organization and focus may be dealing with executive functioning disorder — often a symptom of attention deficit disorder. How can law firms and leaders help their lawyers meet expectations and reach their full potential?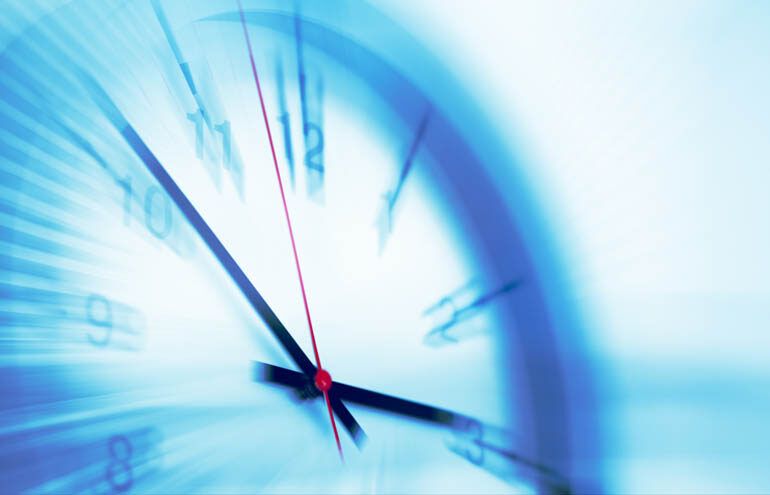 Learning to Manage Other Lawyers
It is well-known that law school does not teach management, leadership or the tenets of business. Freshly degreed attorneys are thrust into private practice, usually with little to no preparation for what will be expected of them as valuable members of a law firm. "Training" usually follows the process of social Darwinism that is so prevalent in law firms. This "survival of the fittest" brand of culture is one of the leading drivers of both poor mental health and attrition. Yet few firms do anything to change their approach to preparing their junior lawyers for success within their firms.
A few years ago, I was leading a monthly cohort of rising leaders in a midsize law firm. The program's objective was to help newly elected equity partners develop the leadership skills they needed to be effective stewards of the firm's legacy. Our conversations centered around adopting a leadership mentality, thinking strategically about business development and the basics of managing people.
Providing the Right Level of Support Means Meeting People Where They Are
One of the participants (I'll call her Katherine) brought up a challenge she was having with an associate in her practice group. She was given the responsibility of managing the group's younger lawyers, and despite her best efforts, this associate was underperforming. Katherine described this individual (let's call him Mike) as "super bright, eager and seemingly dedicated to his job, yet consistently missing deadlines and visibly disorganized." She tried to provide constructive feedback regarding his lack of adherence to important deadlines as well as encourage him to organize his office. Katherine had several conversations with Mike, but nothing seemed to change.
Her description of his challenges — and frustration — sounded very familiar. In fact, it resembled my own challenges with family members who struggle with executive functioning disorder (EFD).
Understanding Executive Functioning Disorder
EFD is tightly linked to attention deficit disorder (ADD or ADHD) and refers to one's ability to engage in goal-related activities. People with EFD have trouble organizing, focusing, and managing their behavior to accomplish goals. Several members of my family wrestle with EFD, and Katherine's experience with Mike was similar to my own.
People who struggle with executive functioning can be — and are — very successful. However, to really soar, they require specific support, guidance and assistance with focus and accountability. Based on my personal experience with EFD, I suggested to Katherine that she try a different approach with Mike.
The First Step: Open and Honest Communication
I advised her to sit down with Mike and start the conversation with positive feedback and recognition of his talents, abilities and dedication to the work. The goal of this meeting was to establish herself as an advocate for him and explain that her role was to support his success in any way she can. She would offer resources to help him better manage deadlines or to get more organized, and she would be discreet about providing additional help.
At the next cohort meeting, Katherine reported back about her conversation. At first, the young attorney seemed nervous, she said, as though he expected to be chastised by her. Once she reassured him and demonstrated that she was genuinely invested in his success and committed to helping him develop the skills necessary to meet the firm's expectations, he relaxed. Mike opened up to Katherine, explaining that he had ADD and that focusing and organizing tasks presented a challenge. He admitted that he struggled in law school but had connected with a faculty member who was willing to mentor him, and this relationship played a key role in his ability to graduate.
Establishing a Framework for Success Can Be Life-Changing
Katherine felt grateful for Mike's candor. His self-awareness provided her with an opportunity to collaborate with Mike on creating a framework of support designed to give him the guidance he needed to meet the firm's objectives. Katherine did a lot of reading about tools and methods she could apply as a manager to help Mike, and the firm afforded him an opportunity to work with a coach specializing in organization, time management and goal setting.
The conversation was a life-changer for Mike. Within months of Katherine's new approach to managing Mike, deadlines were being met, errors were few and far between, and both attorneys' stress levels were greatly reduced.
How to Support Lawyers Who Struggle With Organization and Cognitive Issues
If this scenario sounds familiar, you and your firm may have an opportunity to consider a similar approach to providing support for attorneys who are struggling. Here are some tips on how to start the conversation:
Create a safe space to discuss challenges the attorney may be experiencing.
Start with positive feedback and recognition of accomplishments (even if it's just their level of enthusiasm).
Be careful to word your concerns in a productive and nonaggressive fashion, highlighting the firm's objectives and how you'd like to see them contribute to achieving these goals.
Explain that your role is to support their success and that this can take on many forms.
Ask them for candid feedback about what you can do to help them. (You may need to share some ideas or suggestions to get them to open up.)
After your initial conversations, be sure to:
Create a structured system that caters to the attorney's individual goals and considers how to best support their success.
Deliver what you promise, seek outside assistance if need be and measure progress.
Maintain consistent and productive communication.
Lawyering is a stressful occupation for anyone, but for attorneys who struggle with organizational or cognitive differences, practicing law can be exponentially more difficult and damaging to one's mental health. Law firms and their leaders should seize opportunities to create healthier environments that allow their attorneys — and their firms — to reach their full potential.
Image © iStockPhoto.com

Don't miss out on our daily practice management tips. Subscribe to Attorney at Work's free newsletter here >
Illustration ©iStockPhoto.com