How to behave at the bottom of the food chain? A few tips on interpersonal skills from Thrive: A New Lawyer's Guide to Law Firm Practice.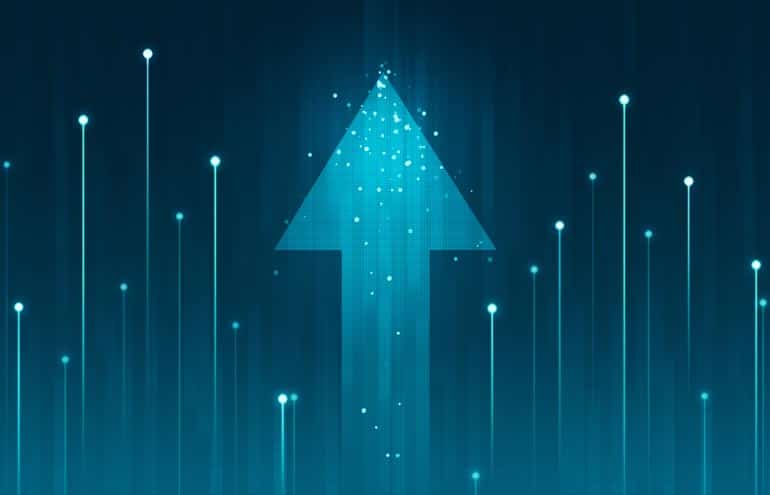 In Thrive: A New Lawyer's Guide to Law Firm Practice, Desiree Moore guides law firm associates through the maze of firm life: the hierarchy, assignments, getting work organized and completed, and generally behaving like a lawyer who aims to succeed. Plus, her tips-filled book aims to ease anxiety with good advice on fine-tuning those ever-important interpersonal skills—as you'll find in this excerpt from the ABA best-seller, where Moore explains the interpersonal skills that will help you play well with others.
How to Behave at the Bottom of the Food Chain?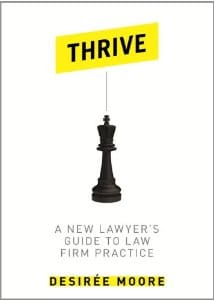 Finding success in a professional environment depends in large part on capitalizing on your own personal strengths and minimizing your weaknesses. In a legal environment, in particular, where you are expected to work closely with colleagues and clients day after day and for long hours, honing your interpersonal skills is a must.
Although not everyone has the same interpersonal qualities, there are a few rules to live by:
Be reasonable and even-tempered at all times. Do not display extreme emotions, and do not take frustrations out on anyone (this includes your administrative assistant—the best way to get in trouble as a new lawyer is to treat staff in a disrespectful manner).
Be enthusiastic. Express enthusiasm at the prospect of working on any project assigned to you.
Get to know your colleagues. Ask them about their work and their interests.
Be humble. You are at the bottom of the food chain. Your likability, and not your credentials (even if impressive), is going to carry the day.
Steer clear of office gossip or any office dynamics with which you are not comfortable. Use discretion, and keep your personal drama out of the workplace.
Do not take things personally. You are there to do a job. Period. Do not view minor exchanges or critiques of your work as personal affronts. Criticism in particular is expected, and you should use it to improve your skills.
Demonstrate that you are a reliable person. Act responsibly and responsively. Always do what you say you are going to do when you say you are going to do it; even if you have promised to do something that is ultimately insignificant, you will build credibility by consistently doing exactly what you say you are going to do. Be on time; better yet, be early—for everything. Do your work quickly, efficiently, and with purpose. Where appropriate, keep your supervising attorney apprised of your progress.
Work hard. Early in your career, demonstrate that you are willing to put in long hours and late nights. Volunteer to take over or help out on projects and cases wherever you might be needed. Figure out how to get work done quickly, efficiently, and well. Create strategies for limiting distractions throughout the day. Where necessary to get work done, turn your email alerts off and make conversations with people in the office short. In other words, show that you mean business most of the time.
Improving Interpersonal Skills Requires Being Mindful of Generational Differences
Attorneys are retiring later and later in their careers and new lawyers are often hired in their mid-to-late twenties. As a result, there is literally a sixty-year age difference between the oldest and youngest attorneys in many offices. A single office might easily include WWII "Greatest Generation" veterans and Facebook-raised Millennials. As a new lawyer, it is your job to negotiate this difference and make the more-senior attorneys feel comfortable interacting with you.
The best way to approach the senior attorneys in your firm is to treat them with exceeding respect. A deferential demeanor will resonate significantly. Beyond this, use common sense.
Work with more-senior attorneys in ways that appear most comfortable to them.
Opt for face-to-face meetings instead of email correspondence.
Assist with typing documents or inputting their handwritten changes into collaborative documents.
In all cases, listen and learn from seasoned attorneys. This is a quick way to accelerate your understanding of substantive legal practice. And senior attorneys universally love telling war stories—legal and actual!
Desiree Moore is president and founder of Greenhorn Legal, LLC, which provides practical skills training for law students and new lawyers as they transition from academics into their legal careers. She is an Adjunct Professor at Loyola University Chicago School of Law. Follow her on Twitter @greenhornlegal.com.
This is an excerpt from Thrive: A New Lawyer's Guide to Law Firm Practice, published by the American Bar Association and available from ababooks.org.