Law firm leaders — and all law firm members — could learn some valuable lessons from the Murdaugh murder trial and recent indictments for financial fraud. Here are just a few.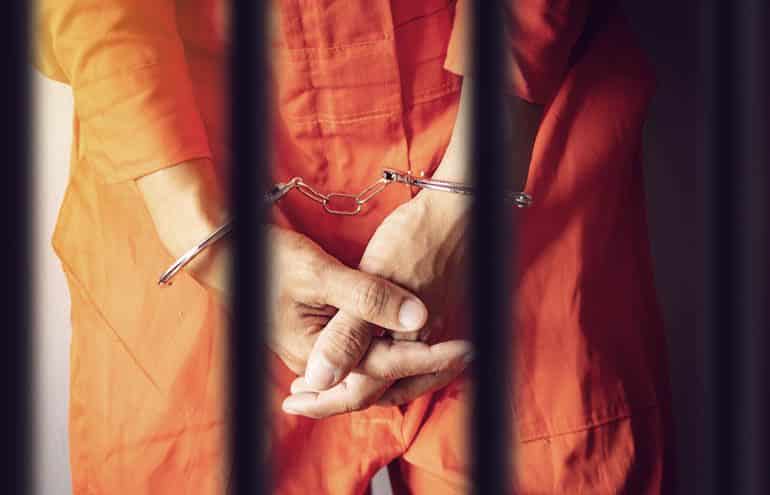 I watched the Alex Murdaugh trial and drama play out for over five weeks this spring. The disbarred South Carolina lawyer was convicted of killing his wife and son and sentenced to two life terms in prison. As a South Carolina resident, I knew the Murdaugh family's reputation (along with the family law firm, Murdaugh's father, grandfather and great-grandfather were prosecutors in Hampton County and four surrounding counties for more than eight decades). I was unconvinced that anyone, much less a respected legal professional, could kill his wife and son and wreck his law firm and personal legal career.
However, as I watched and listened to the testimony, I learned that one of the most prominent attorneys in the Low Country of South Carolina was a critically flawed attorney and human.
The Worst of Us: Lessons From the Murdaugh Trial
In addition to the murder conviction, Murdaugh is facing dozens of charges for various financial crimes, including wire and bank fraud, computer crimes, and money laundering. In May, the U.S. Attorney's Office announced a 22-count indictment that alleges Murdaugh engaged in three different plots to steal millions from his law firm colleagues and personal injury clients.
This very public trial exposed several issues with Alex Murdaugh's prior firm. While some issues were deemed to be "just Alex being Alex," others were overlooked because of the firm's familial culture. And some were addressed by firm leadership soon after being discovered.
Law firm leaders could learn some valuable lessons from this public tragedy and financial scandal. Here are just a few.
1. Be Wary of the Lone Wolf
Before the murders, did anyone at Murdaugh's firm consider that his behavior was unconventional and misaligned with the rest of the firm's lawyers? No.
I was fascinated by the testimony of long-time partners and staff who stated that Murdaugh worked odd hours, usually when other lawyers and staff were not in the office. His paralegal described him as a "Tasmanian devil" who was chronically late and all "over the place." He skipped key partners' meetings and frequently walked out of depositions to take personal calls.
Nevertheless, Murdaugh possessed the gift of gab. While most who testified agreed he was not a "student of the law," he had a big book of business and a great personality.
The firm's lawyers liked Murdaugh despite his offbeat behavior.
Murdaugh operated for over 20 years as a partner and rainmaker. What would have happened had his behavior been questioned or corrected instead of tolerated? We will never know.
Chicago Bears coach Mike Dikta famously said, "In life, you get what you tolerate." In this case, allowing a lone wolf to deviate from generally accepted behavioral norms proved devastating for many.
2. If You See Something, Say Something
Murdaugh's paralegal suspected he was committing fraud long before it was exposed. Annette Griswold had worked with him for years. During testimony, she said she "loved him" and, through tears, described how upset she was when she discovered his alleged fraudulent activity. After some time, Griswold documented her concerns and brought these in writing to the firm's CFO.
Her daughter warned her that raising this issue would likely cost her the job she loved. She did it anyway.
Murdaugh was confronted by firm leadership that day. Tragically, he killed his wife and son that evening.
No one could have predicted his actions or the scope of the fraud to be uncovered.
Still, kudos goes out to Griswold and the law firm's leaders who acted once they knew something was amiss, ultimately empowering staff to disclose unusual behavior.
3. Understand the Power of Drugs and Addiction
In her article "Silent Suffering in the Courtroom: Lawyers Substance Abuse," Dr. Patricia Hinson states that 9% of lawyers are addicted to prescription or illegal drugs. Unfortunately, the number is likely higher as most don't admit their dependence on drugs or alcohol. In addition, the stigma and the fear of losing their career and reputation keeps many lawyers from getting treatment or talking about their issues.
Here are a few signs of addiction, according to the ABA.
A drop in attendance and performance at work.
The unexplained need for money or financial problems.
Engaging in secretive or suspicious behaviors.
The appearance of someone fearful, anxious or paranoid for no reason.
But lawyer addicts are often high-functioning, and their symptoms can stay hidden. Attorney Lisa F. Smith hid her addiction for years. Unlike Murdaugh, however, she sought treatment and she now publicly discusses her recovery. Smith advocates for law firms to remove the stigma of addiction and have open and honest conversations about the topic.
Destigmatize addiction and mental health issues.
Creating a culture where physical and mental wellness discussions become routine is a great start, but firms must do more. For example:
Allow lawyers to hear from those in recovery.
Train all lawyers and staff on the signs of addiction.
Ensure that when someone goes to rehab they have a return path and can come back with no stigma attached.
These steps, at minimum, must happen for lawyers to become more comfortable opening up and accepting help.
Read: "5 Steps to Confront Burnout, Depression and Addiction" and "Cautionary Tales of Personal Burnout."
4. Trust But Verify
Alex Murdaugh's former firm was well-known, respected and admired. Most of the lawyers had known him for many years. Many had attended school with him and knew his wife and children. The firm was described as a "brotherhood." They trusted him. It is unknown how long the fraud would have continued without Annette Griswold's disclosure.
How could such an enormous fraud happen to a group of well-educated lawyers?
Many have asked this question, and I pondered it as well. After learning more about Murdaugh's drug addiction and refined ability to lie — and taking into account the lawyers' trust in each other — I better understand how this happened. Of course, no one wants to question a friend or fellow partner. Besides, lawyers are busy. Many times, too busy to notice what is happening right before our eyes.
Create a culture of accountability for your law firm.
Trust is vital for a law firm or any business to succeed, but we must hold each other accountable. Internal controls — checks and balances — should be baked into your firm's governing documents. Peer review of all financial statements, creating and distributing a firm budget that is reviewed each month, and having multiple signers on all outgoing disbursements are just a few things that can help.
Creating a culture of accountability where standards are taught and enforced can go a long way toward preventing crime, deception and disbarment.
Murdaugh received two consecutive life terms for the murders of his wife and son without the possibility of parole. In addition, his grandfather's law firm was renamed, and his former partners have paid back over $2.5 million to clients who had money stolen by Murdaugh. And the trials and settlements are not over.
A Black Eye to the Legal Profession
The entire scope of Alex Murdaugh's crimes is profoundly sad for so many. Disturbing revelations have given a black eye to the legal profession. If law firm leaders can glean some insight into how this happened we can, hopefully, avoid similar tragedies in the future.