Law Firm Profits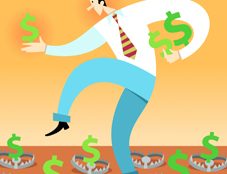 How Can Our Law Firm Recoup More of Its Costs? Ask the ALA Experts
Question: I know we're not recouping many of our law firm's costs from clients. How do you effectively manage a cost recovery program? Four members of the Association of Legal Administrators — Grace Carr Lee, Vicki Hughes, ...
The Editors
- August 19, 2013
Are We Making Money?
Is this client profitable? How do you really know? Profitability has for too long been measured based solely on metrics like hours worked, revenue and realization. Although those metrics are components of an overall client profitability picture, ...
Russ Haskin
- March 6, 2013