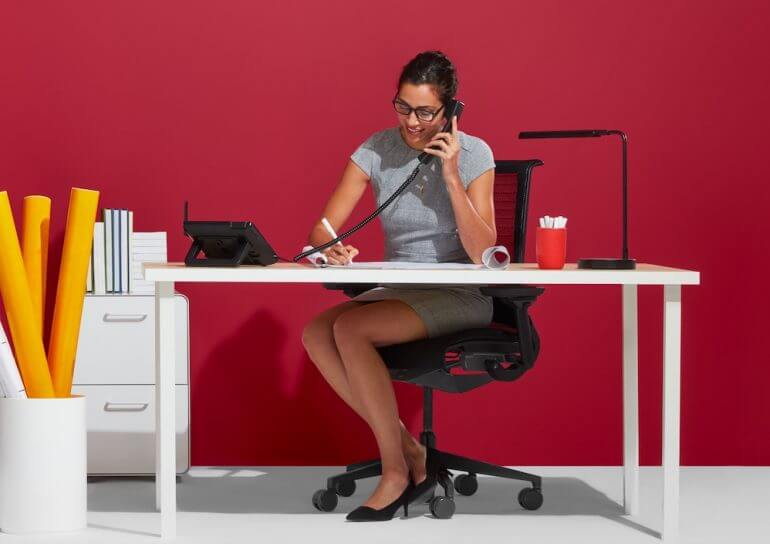 Your clients depend on your law firm for critically important information, documentation, and representation. Whether you represent clients in court or help them with business concerns or family issues, a cloud phone system will help every step along the way and give you an opportunity to deliver a professional, positive experience.
Here are three things you can do to make your client's experience as smooth and positive as possible.
1. Enable Mobile, Like a Cloud Phone System to Enable Remote Work
Attorneys and their teams need to stay connected and responsive from almost anywhere. Whether you are visiting your clients' office, an incident site, or you are in court, you need to maintain business continuity by remaining reachable when you are not in the office. Using mobile business communications is a must. If you have contract employees or team members who work offsite, they can easily use the same business communications system that you use in your main office. It's remarkable how affordable a cloud phone system is today and they are essential for business efficiency and continuity.
Even smaller legal firms can implement these three steps to build and deliver great customer experiences. How you connect to your customers to satisfy their needs, and how you train your team and stay responsive, is key to garnering positive reviews, referrals, and repeat business.
2. Provide Personalized Service and Transparency
With Google at their disposal, clients can search on a range of legal information and questions that they might bring to your discussions. They expect immediacy and transparency to get answers and resolve their legal issues, but they are not familiar with your legal vocabulary or the protocols of the law. Talking clearly, in laymen's terms, builds trust that will ultimately strengthen relationships and goodwill. The greater the rapport, the greater the likelihood they will share positive reviews and referrals that help to build your firm.
3. Remember: Details Make All the Difference
Every interaction — whether with the receptionist, admins, paralegals, or attorneys — builds and supports positive experiences. Educate your team about your firm's mission and commitment to clients, including how the firm's work impacts clients' lives. Help team members understand how their actions and professional demeanor fulfill your company's vision, so they can consistently provide the experience you and your clients expect. Reviewing customer feedback with your staff helps reinforce good habits for providing the best possible customer experiences. In addition, recording calls with clients, witnesses and outside legal counsel enables you to revisit the call and listen again to every detail so you can maintain the highest level of accuracy and provide a quick turn around on transcriptions.
Learn more about how Ooma Office can help your law firm run more smoothly (while reducing your phone bill).

SPONSORED CONTENT. Product Spotlight showcases content provided by Attorney at Work sponsors and advertisers. This does not constitute an endorsement by Attorney at Work. See Terms and Conditions for more information.