A marketing expert recommended the phone app Word Swag at a business mastermind event I attended last year. Word Swag allows you to create engaging graphics by adding text to images. Easy to use, it goes way beyond anything I could create using Microsoft Paint or Instagram. At $4.99, it was the first time I ever paid for an app. It's more than paid for itself with the value it's allowed me to add to my business.
How Word Swag Works
If I can create Word Swag graphics, anyone can. It's not hard. If you can type and swipe on your phone, you can create beautiful graphics.
To create a Word Swag graphic, you start by selecting your background image. You can use an image from your smartphone's gallery or one from Word Swag. The app has various images, patterns and solid-colored backgrounds to choose from. It also has a search bar to find images via Pixabay. Once you select your background, you select the dimensions for the final graphic. The options include dimensions that are compatible with Facebook, Twitter, Instagram and LinkedIn.
The next step is to add your text. You type in your text, select which color you want it to be, and where you want it to be in relation to the background. The app has dozens of fonts to consider, and within each font are up to five different configurations. If desired, you can adjust the background image to be lighter or darker to help make the verbiage "pop."
Branding and social media expert Peter Shankman says, "Brand everything you do for your business." Before you save your graphic, add a second text box and add your URL to the bottom corner. You never know when a piece of content is going to be spread far and wide. This graphic may be the only content someone sees from you. It's still an opportunity for promotion.
Why Visual Content Is Critical in Marketing
Your visual content marketing includes how you use images, video and graphics, either on their own or to support written content. Thanks to Jakob Nielsen's "How Users Read on the Web," we know that people rarely read webpages word for word.
Indeed, 79% of people only scan what they read online. With over 4 million blog posts and nearly 500 million tweets being written every day, that's a lot of content that people aren't reading.
Moreover, humans are primarily visual learners. After three days, you will remember 65% of content if it contained an image versus just 10% of content without an image. People are less likely to engage with content that only contains text, which makes visual content more powerful.
Furthermore, social media posts that include a visual element are 40 times more likely to be shared than a text-only post.
It's not enough to have visual content, however — you want unique visual content. Companies that use custom content have seven times higher conversion rates than those that don't.
Only 30% of marketers create their own visuals, which makes using an app like Word Swag an excellent way to differentiate yourself from your competition. You can create a gorgeous, engaging, easily shareable graphic within minutes.
Using Word Swag to Promote Blog Posts
SEO expert Andy Crestodina says, "The best content doesn't win. The best promoted content wins!" One way to do this is to use Word Swag to create microcontent to promote each blog post. For example, I created this graphic for my post on collections: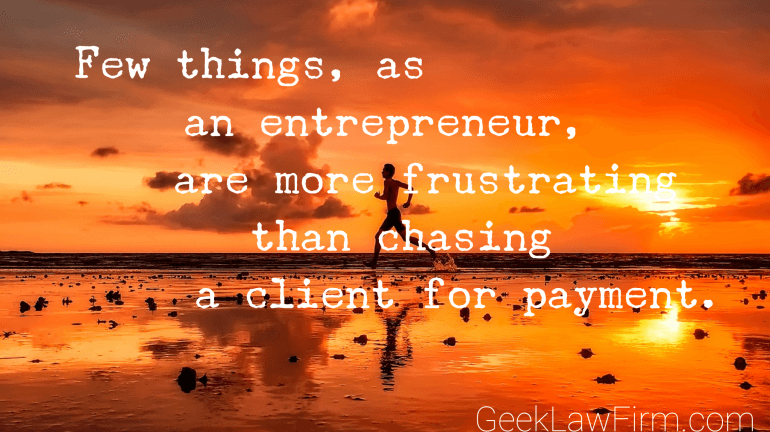 Don't freak out. It's not hard.
After you write a blog post, re-read your work to identify a quote or theme that's appealing to your target audience. Use that as the text for your Word Swag graphic. When you post about this blog post on social media, include your newly created, unique Word Swag graphic.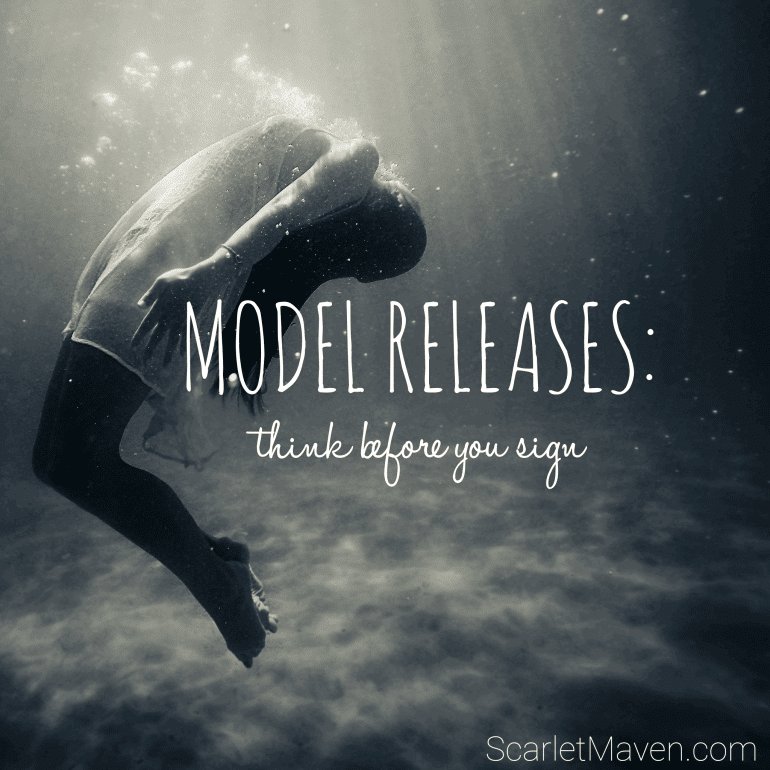 The visual element will catch their eye, and the text will resonate with what's important to them, thus making it more likely that someone in your target audience will read it, engage with it and share it.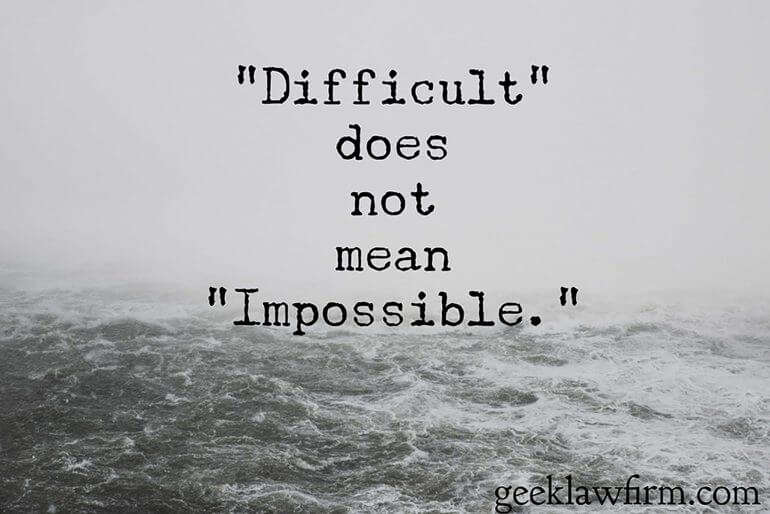 See? I told you it's not hard.
Creating Stand-Alone Content
Are there phrases you use constantly with clients or people in general? One of mine is "Always respond when someone uses your photo without permission," meaning you want to respond to each instance of suspected copyright infringement, even when the response is granting permission for the use.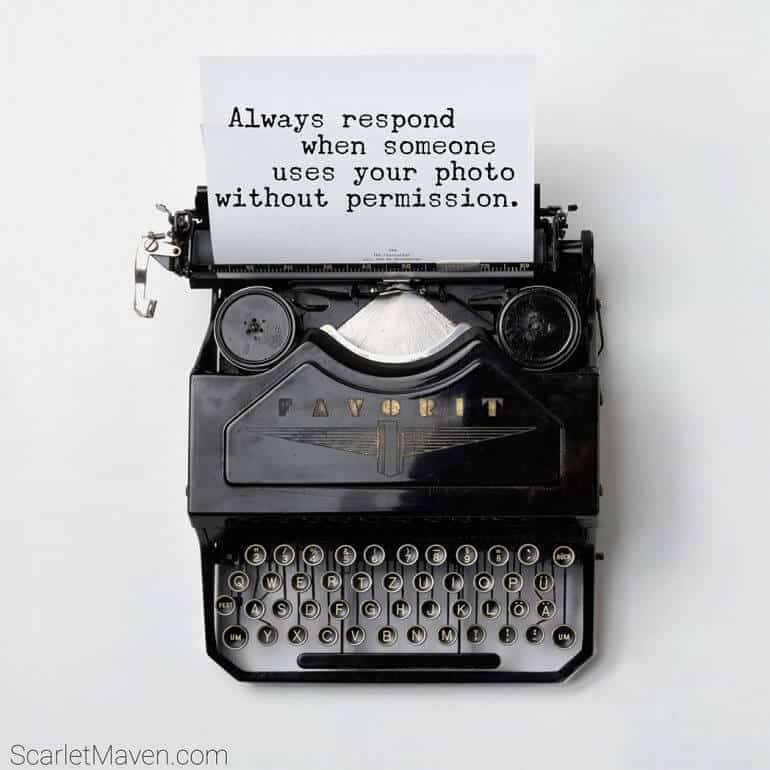 You can use Word Swag to create stand-alone graphics to use on your website, social media posts and newsletter.
For example, when I took a few days off last year, I used Word Swag to create a graphic that said "Gone Adulting," to include with the post informing people that I'd be out of the office for a few days to attend to some personal matters.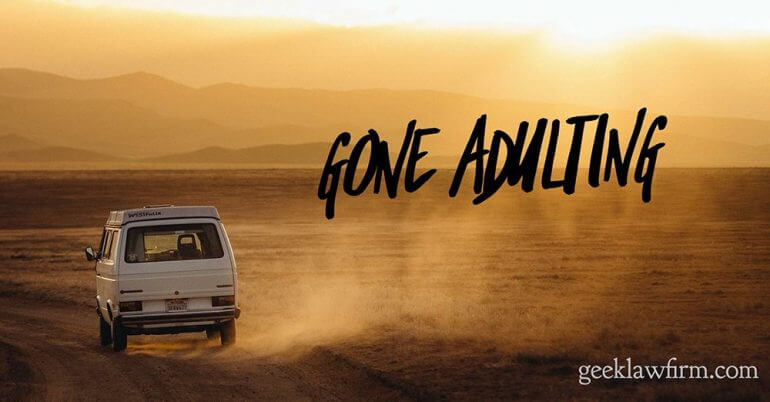 Consider Graphics in the Context of Your Marketing Plan
Having good one-off graphics isn't enough when it comes to marketing your firm. What is even more effective is to have a plan for how you're going to use your visual content. Make sure your visual content is based on what provides value to your audience, such as answering a question, solving a problem, or providing entertainment. Think about your content as what marketer Buddy Scalera calls a "visual experience" for your audience.
Subscribe to Attorney at Work
Get really good ideas every day for your law practice: Subscribe to the Daily Dispatch (it's free). Follow us on Twitter @attnyatwork.
Image ©imagezoo.com