It's unavoidably true: The business of practicing law is changing. And what it means to do a lawyer's work is changing right along with it. From time to time at Attorney at Work, we tip our hat to one of the new "enterprising lawyers" leading the charge. After interviewing so many, we find they have a few key things in common: Lots of energy, drive and creativity — and crazy imagination. Daniel Lewis is a young lawyer turned legal tech CEO whose startup, Ravel Law, is re-inventing legal research — and shaking up the world of legal information technology. Talk about imagination!
Daniel Lewis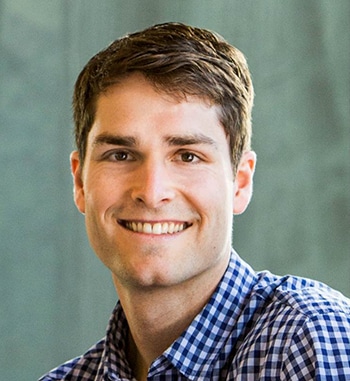 Co-founder and CEO
Ravel Law
San Francisco
Stanford Law, J.D., 2012
Johns Hopkins University, B.A., 2007
Why did you want to be a lawyer? I wanted to become a lawyer because law was the common intersection for many of my interests. Legal training offers skills and knowledge that can really accelerate your ability to make a positive impact in the world.
Did you ever practice law? If so, what is the focus of your personal law practice? I spent a summer in practice at Cooley, LLP, and also worked in the criminal defense law clinic at Stanford. So I've experienced some litigation, some emerging companies work and some criminal law. I also come from a family of lawyers and hear about everything my family does: both parents and an older brother, and a younger brother in law school.
Who was your most important mentor and what did that person teach you? I've had too many wonderful mentors to pick just one — from business, sports and school. I think one common theme is that if you put yourself out there and work hard, good things will come.
What about the practice of law have you been learning recently? I've been able to experience the law not just in practicing it, but also from the perspectives of selling a product to law firms and as a consumer of legal services as a company. It's been fascinating to see it from all three angles, and each reveals something different about the service, cost and adaptability of legal practice.
Favorite technology tool? I definitely have a love-hate relationship with my iPhone.
Favorite non-technology tool? I love my mountain bike! (That's Daniel below exploring the back county in Durango, Colorado.)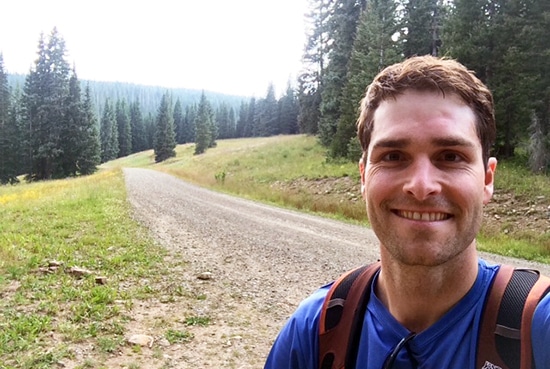 What is Ravel Law? Ravel Law's mission is to develop the legal profession's most innovative tools for case research, judge analysis, and legal data visualization. Launched from Stanford University's Law School, computer science department and design school in 2012, Ravel has been featured in The New York Times, Wired and the ABA Journal.
Describe a typical Ravel Law client or customer. We work with litigators and law students across the country. Most of our clients are in the AmLaw 200, but we also have medium and small firms as well as solo practitioners who use Ravel.
Where did the idea come from? The idea behind Ravel is that by using advanced technology, analytics and visualization, we can help lawyers find key material, and understand why it's important, and give them data-driven advice about how to use it most effectively. Legal practice requires fitting many pieces of information together and forming them into a compelling argument. Traditional tools are not well suited to the massive amounts of information that lawyers now need to sift through.
How is a day spent building Ravel Law different from practicing law? In many ways! For one, although we work closely with legal information, we're not practicing law. Second, our team is composed of lawyers, engineers, designers, sales and marketing and more, so it's a very interdisciplinary environment — not just one skill set or personality type. I love that.
Many lawyers have good creative ideas, but struggle to bring them to reality. To what do you credit your ability to do this? I found the idea of Ravel to be intensely interesting, and something that I would work on in my spare time when I could otherwise be relaxing. Because of that, I've been very persistent in moving it forward, because it keeps me interested, curious and engaged.
How would you describe the location and decor of your office? We're located in San Francisco's SoMa district, which is full of startups. Our office is an open floor plan where people sit in clusters but have access to conference rooms for meetings, calls and quiet space. It's collegial, energetic and exciting. I love coming to work every day.
What is the first thing you "check" each morning? I'm a Californian, so first thing in the morning I check the weather outside. Then, I check my phone.
What three things must you always have in your brief bag, desk drawer or refrigerator? A notebook for stray, fleeting ideas. Peanut butter in the fridge. Headphones.
What are people most surprised to learn about you? Perhaps that I don't have a technology background, yet started a technology company.
What do you use every single day that you could actually easily do without? I'm a news junkie but always discover when I'm off the grid for a few days that I don't miss a thing (and don't miss being a news junkie).
Where do you turn when things go really badly? To sports and exercise — always the best way for me to blow off steam.
Where do you think the practice of law is going? I think it is an exciting time for the legal profession. My hope is that new technology and evolving law firm business structures will make the practice of law more enjoyable and satisfying for lawyers — allowing lawyers to focus on the work they love rather than some of the mundane things that suck joy out of many practices today.
Where are you going? I'm building a team of fantastic people at Ravel so we can execute on our big vision of reshaping the world of legal information and technology.
You can learn more about Ravel Law at www.ravellaw.com and follow Daniel on Twitter @lewis_daniel.