"How long should this take me?" … "Is there a template to work from?" … and other questions a new attorney should ask about a 1st assignment.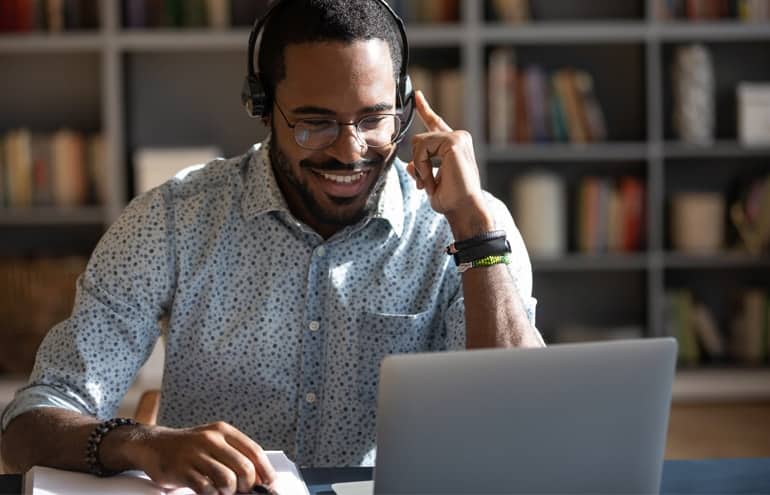 Looking back to when I was a new attorney in BigLaw, I think what made it especially stressful was the fact I just didn't know what I didn't know.
And I didn't even know enough to know what questions to ask.
In light of that, here are a few questions you may want to consider asking when you get that first assignment.
Four Questions a New Attorney Needs to Ask About Assignments
1. When would you like to see it completed?
Yes, at first glance, this may seem like a no-brainer — after all, there's likely a litigation deadline dictated by a scheduling order, but this presumption is a trap. The deadline for you to complete the draft can't possibly be the date the work product is actually due. Rather, your deadline is dictated by how much time the client needs to review it (and get back to you with changes), as well as how much time your supervising attorney may need to review it (and get back to you with changes).
If it is something that will need a witness signature or attestation, you have to build that into your timeline as well. Another pro tip: Make sure your client and/or their witnesses are available (i.e., not on vacation) around the deadline. If they are going to be out, consider getting an extension. Before the era of DocuSign and other technology, I personally had to spend some time figuring out how to get a document to a client on vacation, which included looking for the nearest fax machine, FedEx or printer in a foreign country. (Not fun for the client or you.)
And if you don't get clear guidance because the project is not deadline-driven (such as a non-billable article or firm blog post), ask your supervising attorney what they deem is reasonable, so you don't make the mistake I did. Even if there is no hard deadline, there is always an expectation — and your job as an associate is to at least meet, but better — exceed — those expectations.
2. How long should this take me?
This question is really geared for first-years, going back to the concept that "you don't know what you don't know." The worst thing that could happen is that you spend way too much time (and research fees) on something and still don't find the answer your partner is looking for (and it will likely be written off the bill).
Candidly, I don't know many supervising attorneys who are great at estimating because they are often too busy to explain or have likely forgotten what it was like to be a first-year. At the same time, this question could open up a dialogue about when is a good check-in time if you don't find what they're looking for. The ideal response from a partner is, "I expect that this will take you X hours. If you don't find something on point in X time, check back in with me."
By the way, be prepared to explain your research process if you don't find it.
3. Because this is my first time working with you, are there any associates whose work product you think would make good examples for me?
The point here is to try to locate a template to work from. Whether it's your first research memo or first summary judgment for this partner (who probably likes things a certain way), it's a good idea to review examples of what they like so that you can emulate their stylistic preferences. Please note that this does not mean copying and pasting others' work product, especially the law (because it changes). Rather, this is where you can pick up whether the partner likes one space or two spaces after punctuation, as well as which experienced associates in your office you can go to for the partner's preferences or, hopefully, some mentoring.
Ideally, if the partner isn't too busy, this question also opens up the conversation to their preferences without you having to figure it out. Of course, you could always ask partners for their pet peeves, but this will only get you so far if they are busy or not self-aware. Others who have worked for them are better resources.
4. Because this is my first time working with you for this client, is there anything I should know about the client?
One of the first things that will probably come out is whether you can directly contact the client (and copy the partner) or whether your communications always have to go through the partner. Hopefully, another thing that comes out is how long the client needs to review documents, which, as noted above, drives your deadlines. Another important tidbit that comes out should be the client's billing preferences or if there is some kind of alternative fee arrangement. Some clients are very particular about what they will pay for and what they won't. This is a great time to ask for sample billing statements to see what language is often used (to ensure that it is paid).
Bonus Tip to New Attorneys on Working With Partners
Finally, although this isn't a question, it may be a good idea to start a OneNote or other notebook to keep a list of preferences for each partner you work with, as well as each client you work with. That way, you have a handy reference to set you up for success on your next assignment.
Illustration ©iStockPhoto.com
More Tips for New Lawyers
"New Associates: The Power of List-Making" by Meyling Ly Ortiz
"17 Things I Wish I Knew as a New Associate" by Jay Harrington
"Survival Skill No. 1 for New Lawyers: Emotional Resilience" by Link Christin
"3 Ways for Young Associates to Get Off to a Fast Start" by Jay Harrington
"Getting Clients: For Lawyers Starting Out or Starting Over" (book) by Merrilyn Astin Tarlton