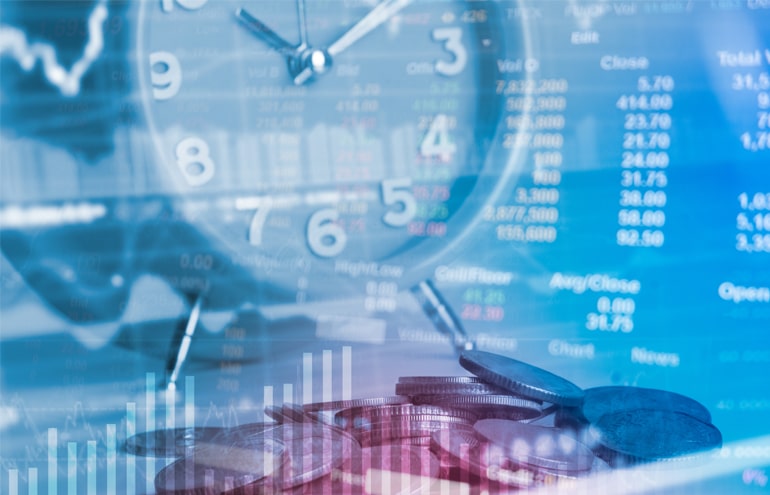 Think about all the factors that will determine if your firm is profitable. Sure, it's a simple equation of money in versus money out. You take more money in than you spend and, voilà, you're a profitable firm! But there's more to it than that, as we all know.
Are Old Habits Cutting Into Your Profits?
Have you thought how your current processes can be cutting into your profits? Do your business practices restrict the amount of time you can spend on profitable work?
TimeSolv has developed a Profitability Assessment Quiz that revolves around your billing process and how that can affect your profits. This quiz will help you think about the various factors that can lead to your money-earners not spending enough time, well, earning money. Instead, they're spending too much time with process work.
Or, if your firm is big enough that it has a billing manager, how much time are they spending creating bills, chasing approvals and collecting payment? What if that work got done in half the time?
Factors That Affect Profitability
Let's look at factors in your timekeeping, billing and overall business process that will affect profitability.
Billing time. First, determine how much time is spent, per timekeeper, on billing each month. This can be done by the billing manager or the timekeeper themselves if you're at a firm where the attorneys are responsible for billing their own clients. Anything longer than an hour a month per timekeeper is wasted time.
Policies. The next question is about your policies. Does your firm even have a time tracking policy? How strict is it and does the firm have ramifications if the policy is not followed?
Billables and non-billables. We know it's unrealistic for your attorneys to bill 100 percent of their time. But whether it's 40, 50 or 60 percent of their time, do you know what they're doing with the rest of their day? In other words, what is their non-billable work? If part of your time-tracking policy includes tracking non-billable time, then you'll have answers and can reallocate resources as needed. So, your $300 per hour attorney isn't doing work that a non-billable person could be doing.
Individual timekeepers' metrics. Another factor to consider when assessing a firm's profitability is do you have the ability to see an individual's profitability at the firm, based on what they've billed and what's been collected and their cost to the firm? The answer should always be yes.
Compensation. Speaking of individuals at your firm, are there compensation incentives in place for them? This can be a huge driver to grow your business and realize higher profits.
Time tracking. When it comes to tracking the time that eventually gets billed, how easy is it for your attorneys to make time entries, no matter where they are or what device they're using? How soon after a billable event are timekeepers making time entries? This goes back to the question about having a time-tracking policy.
Goals. Defining goals helps people stay focused and work towards achieving tasks laid out for them. But do you attorneys have billable hour goals? Do they know exactly how many hours per day/week/month/year they should be billing?
Write-offs. Let's talk invoicing. Does your firm find they have to write off a certain percentage of bills each month or a certain percentage are rejected by the client? How high is that number? We'll give you a hint, anything over 5 percent is too high!
Legal project management. Most professional service industries have mastered the art of project planning and have processes in place to plan the steps and phases of their projects. Does your firm do the same when taking on a new matter? Are you laying out all the phases and tasks before you start the work? Do you know how long each task will take? When your client asks for a flat fee, can you calculate that fee knowing for sure that it will be profitable? Legal project management eliminates that uncertainty.
Online payments. If you aren't sending invoices out automatically and allowing clients to pay you online, you are missing huge productivity and collection gaps. Lowering the barriers to payment means your accounts receivables will be greatly reduced.
As you can see, there are a lot of factors that can go into the profitability of your firm. Take TimeSolv's quiz online and see how you score when answering all the questions. Our proven time, billing and project management features can help enhance your firm's profits, without you having to work any harder.
About TimeSolv
TimeSolv is the leading online billing, timekeeping and project management solution for law firms of all sizes. Originally created in 1999 by Thomason Reuters Elite, TimeSolv helps thousands of lawyers each year bill more time and collect more money.
Start your 30-day free trial today to see how you can start increasing your profits with TimeSolv.
SPONSORED CONTENT. Product Spotlight showcases content provided by Attorney at Work sponsors and advertisers. This does not constitute endorsement by Attorney at Work. See Terms and Conditions for more information.