If you use Google, you've seen the "local packs" at the top of the page. Local packs display local businesses that match your search requests. And using these packs, potential clients can find, learn about and select a lawyer, sometimes without even clicking through to an actual website. That's pretty powerful.
These "3 pack" local listings are controlled in Google's local business dashboard, called Google My Business (GMB). Without properly setting up your listing, there's little chance you'll make it into the pack.
Every lawyer should create, claim and verify their Google My Business listing. Not sure how? This post is here to help.
Creating, Claiming and Verifying GMB Listings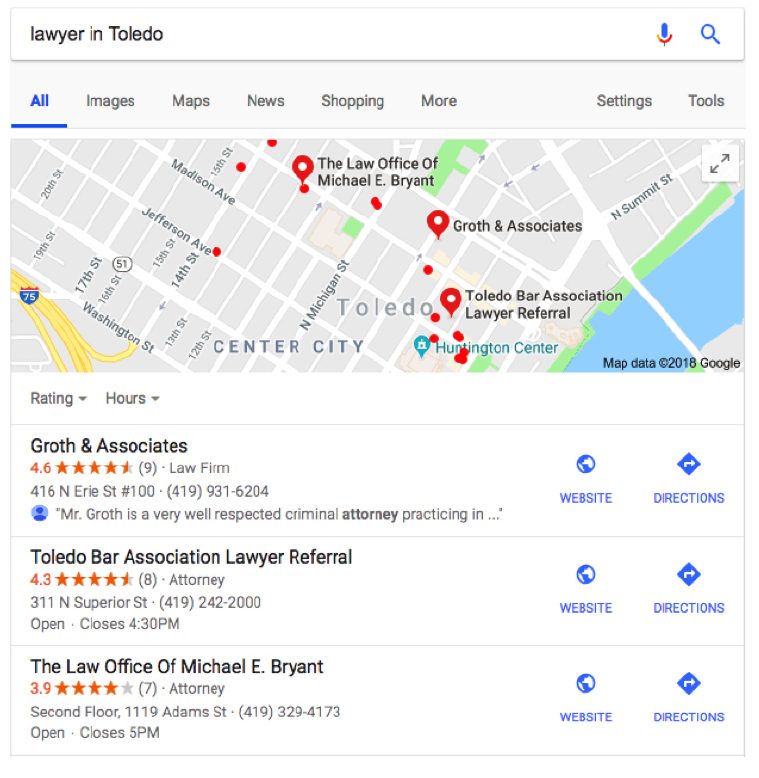 Google is pretty good about knowing, through information on the internet, that some businesses already exist. So if your law firm has been around for a while, chances are good it has an existing listing.
That said, go to Google My Business and create an account. Once you've done so, you'll be asked to type in the name of your business. If a listing already exists, you can simply select your business and then proceed to verify. If not, you'll be asked to finish inputting your business information.
The verification process generally means Google will snail-mail you an authorization pin to confirm that you do, in fact, have access to that address. Get more information on adding and claiming GMB listings here.
Basic GMB Setup
Correct Business Information
Having an old, nonworking phone number listed is a great way to get passed up by potential clients. It's important to make sure your business address and contact information are correct — and across all your business and directory listings. Earlier in the decade, consistent information across various business listing sites was considered an essential local ranking factor. More recent studies about local ranking factors show it's not as important as it used to be. Nonetheless, it's still a best practice to have your business name, address and phone number (NAP) and website URL consistent and correct.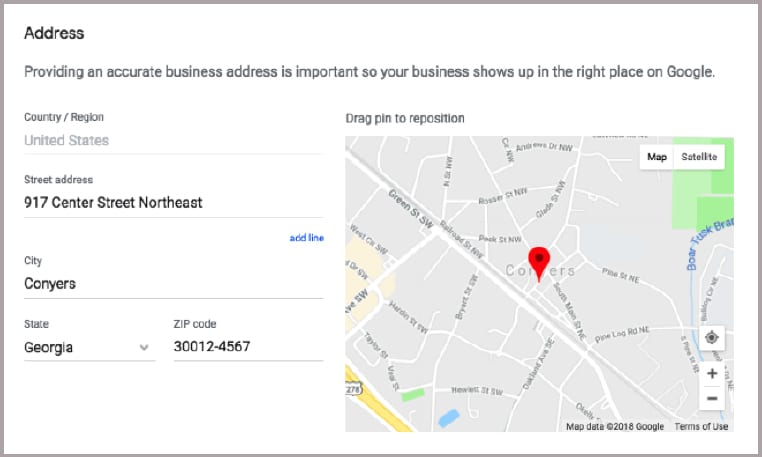 Proper GMB Business Category
This may not seem important, but according to Moz, your business category is one of the most influential factors for ranking in local packs. If you are a personal injury lawyer, that should be your primary category — instead of simply "law firm." Correcting the primary category has been seen to help positively influence rankings — even for competitive terms like "car accident lawyer" — overnight.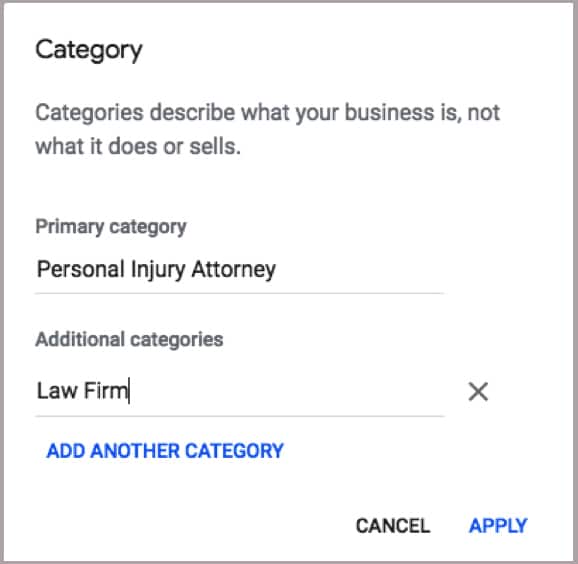 Pro GMB Tips
Looking to take your local marketing campaigns to the next level? Google gives you some insights into calls, visits to your website and requests for directions to your office. However, as helpful as it might be, this data only provides a small glimpse into your performance in local. Here are a few best practices that can give you more data and insights into your marketing campaigns.
Tracking Numbers
You want to use a unique tracking number as your primary number on your GMB listing. Your GMB dashboard offers insights into how many clicks-to-call on a mobile device your listing receives — but that doesn't tell you how many unique callers you're receiving. It may be that all 20 calls reported in your dashboard insights are from the same caller. Using a tracking number can give you better insights into who is calling, how many times they are calling, what days people are calling and what times calls are happening. This data can help you understand where to put your marketing dollars. This data can also help you understand how important your listing is.

For some law firms, more calls are happening through the business listings than the website. So, if you are basing the success of your online marketing efforts solely on how many calls are coming from your website, you aren't looking at the full picture.
Related: For more how-tos, read "Time to Use Call Tracking with GMB"
UTM Parameters
UTM parameters are basically code that gets added onto your website URL. These parameters let you track your website traffic in more detail. This provides more specific information in Google Analytics so you can understand where those website visitors are actually coming from, giving you additional insight into various marketing efforts.
Related: For more on how to implement UTM parameters, read "UTM Parameters Keep Tabs on Local Leads."
GMB the Difference-Maker
Having your law firm's GMB listing properly set up and optimized is crucial. It can be the difference-maker in showing up when local searchers are looking for representation.