Lawrina recently asked the lawyers on our platform about their personal resolutions for reducing stress and spreading the love for this thing called law practice. Here are a few of the strategies they shared.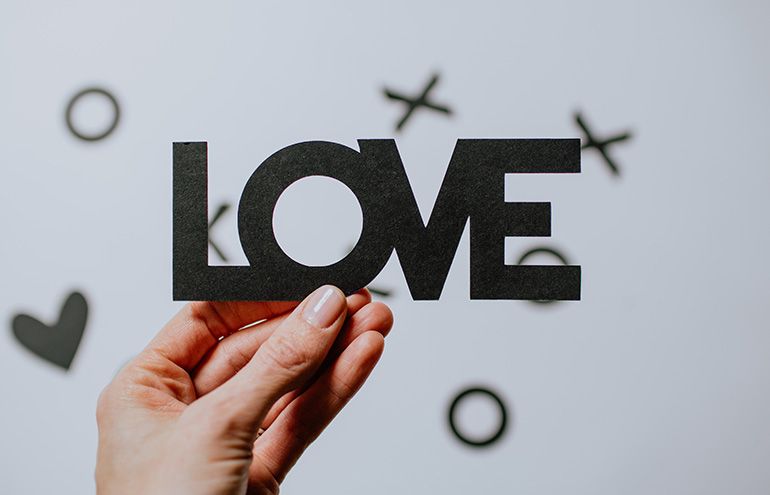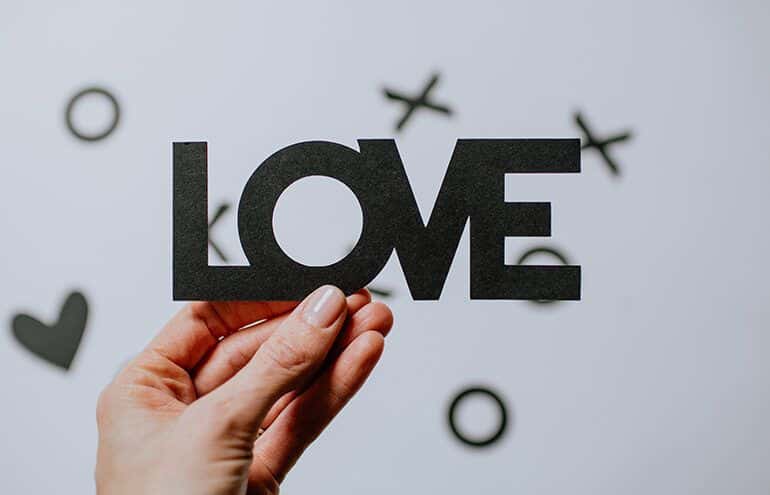 If you do not fight for your love, what kind of love do you have?

— Keanu Reeves
Spreading Love in Your Law Practice
In answer to Keanu's question, we can be 100% sure that most lawyers' love for their profession must be strong — sacrificing days, nights and last nerve cells for the sake of their clients and career. With such devotion, however, stress can take its toll and relationships can become frayed or toxic. So, how can you keep your love for law — and your practice — going strong?
Improve Your Processes (Love Shouldn't Be So Hard)
Not only has the pandemic disrupted many lives, but new technologies have arrived. For many lawyers, a significant amount of time has passed since analyzing and updating processes. Discover what's been missing along the way, apply new technologies to enhance your services and streamline your work.
David W. Craig, a founding partner at Craig, Kelley & Faultless LLC, says his goal this year is to dive into the firm's workflow. He says he wants "to gain a better understanding of our processes and make decisions based on what I find out."
This time of the year is ideal for reassessing your business processes and identifying ways to improve them as we stick to this rule: Happy Employees + Happy Clients = Happy You!
For example, using an automated client intake system will save time for your staff and reduce human error (and stress). Also, a streamlined intake process means a better first impression and client experience.
Share the Love and Tech
Despite the temptation to do everything yourself, delegating tasks to others can improve your life tremendously. Although it requires trust between you and your colleagues and staff, once that trust is established, delegating will ultimately free up your time and benefit everyone on the team. Remember, shedding lower-level tasks allows you to focus on higher-level work, planning and strategy.
Trial lawyer Andrew Pickett of Andrew Pickett Law says his goal this year is to expand his team so that he can take on more cases and spread the workload.
"I also plan to utilize the latest technology so that we can automate some of our most repetitive tasks and free up more time," he says.
Legal software like Loio, artificial intelligence-powered contract drafting and review software, can make a big difference in your productivity, streamlining your contract management process and functioning as second pair of legal eyes to review agreements before executing them.
Practice management software keeps your client data and matters organized so that you can stay on top of tasks and deadlines, track time more efficiently and bill in a timely matter.
You can maximize your time and take on more clients when you have superior systems and tools.
Measure What Matters
It's easy to lose sight of what matters in life, in love, in law practice. That's why it is so important to take a data-driven approach to your business and pay attention to what the data is telling you.
For example, not only should you keep a close eye on the total number of new clients you acquire each month, but also track the cost to acquire each new client — your marketing efforts' return on investment. To measure efficiency you might track how many billable hours are being logged per day and how many of those hours are billed and collected.
You probably know your own win-loss stats, but are you tracking reward amounts for different types of cases firmwide and comparing them with data from your juridiction? Doing so can help you better predict the next outcome, and whether pursuing a case is in your client's best interest.
When you start measuring what really matters to you and pay attention to the trends, it is much easier to make decisions and change direction when it is required.
Keep Your Love — and Your Data — Secure
As Aaron Winston, strategy director for Express Legal Funding, puts it: "The online world is dangerous, and private documents used by attorneys can be the target of hackers, so make sure you keep files secured when you look into a better way to organize and store these documents."
With cloud technology and a secure WiFi connection, lawyers can conduct business at home and on the go using an array of applications. But not all apps are created equal in terms of security and privacy. Use technology designed with lawyers' needs in mind, especially when sharing and storing client documents and data.
"Although the priority for privacy and security, and even secrecy, will still remain, I feel we can safely bet on the tight security offered by the latest communicative and collaborative tools and platforms to keep every bit of information safe," says Riley Beam, managing attorney at Douglas R. Beam, P.A.
Take Care of Your Team (Because You Love Them!)
For a law firm to be successful, both lawyers and staff must have the requisite knowledge, skill, dedication and determination. Motivating, encouraging and supporting employees is vital. They must be on board with your vision and be given the training and resources to help the firm achieve its goals. This will ensure that employees succeed, which, in turn, ensures the firm's success.
"I think workers take pride in achieving success on the job because it reinforces their sense of self-worth and motivates them to keep working hard," says Timothy Allen, senior investigator at Corporate Investigation Consulting. In his opinion, you can inspire others through balanced criticism and examples of how to get up and try again.
Resolve to be the leader your firm needs. Think strategically about how to create the perfect workplace for your team. Encourage them to share ideas and help them love what they do.
Spread Love of the Law
Most legal consumers seek referrals from family and friends when looking for a lawyer, so take advantage of in-person and virtual networking opportunities. Attending events in person is important for meeting other lawyers, referrers and potential clients, but getting out of the office can also give you perspective and experience you won't get while sitting in front of the computer. Events like legal conferences, local industry meetups and social gatherings don't have to be awkward or boring. As part of your 2023 law firm marketing plans, become involved in your local community, speak at nonlegal events, and don't forget to let new connections know you're available for hire.
Networking doesn't have to take place in person. You can network online by joining LinkedIn groups or using hashtags on Twitter to start discussions.
Personal injury lawyer Will Privette of Herrman and Herrman LLC, says he is focused on community outreach and learning new marketing techniques this year: "Improving these skills will get me to sign more clients and help more people as an attorney."
Spread the love of law — isn't that what we are looking for?
Love Yourself and Make Self-Care a Priority
It may not be possible to avoid stress entirely as a lawyer, but you can learn new ways to manage stress more effectively. Make sure that you eat well, get enough sleep, and maintain a healthy lifestyle. Meditation, even for a few minutes a day, will help you clear your mind and set yourself up for success at work.
And that brings us back to No. 1: Improve your processes. The better your systems and processes, the less time you will need to spend on rote tasks and administration. That means more time to dedicate to fulfilling and profitable work — and more time for you.
About Lawrina
Lawrina is a living ecosystem to find free legal information and templates, empower yourself with great legal tech and grow your legal business. Products and services in the Lawrina portal connect legal professionals and consumers, empower collaboration and make legal work better. Visit Lawrina.com to explore our guides, templates, matching service, and Loio for contract review.

Photo by Kelly Sikkema on Unsplash

Don't miss out on our daily practice management tips. Subscribe to Attorney at Work's free newsletter here >