ABA TECHSHOW has been the place to learn what's new in legal technology for more than 35 years. Last week in Chicago, we scoped out the ABA TECHSHOW 2023 exposition hall. Here are a few of the highlights.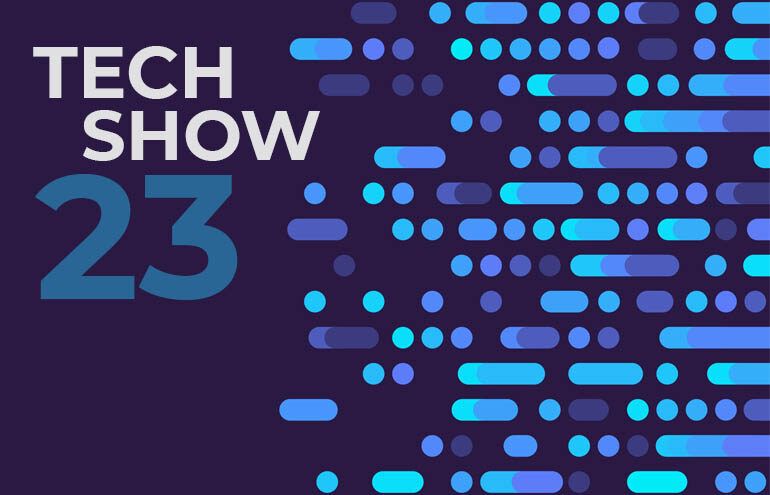 15 Legal Technology Startups Get Their Shot
For the seventh year, legal tech startup companies were invited to compete in the pre-show "Startup Competition," and given booth space in the expo's Startup Alley. During the showdown, hosted by Bob Ambrogi of LawSites, 15 startups gave brief presentations and the audience voted on the winners. Universal Migrator placed first this year, while DecisionVault and Fidu placed second and third. Take some time to learn more about how these startups can improve your daily practice. They're doing amazing things:
What did these companies share in common? You guessed it, most touted their AI-based features.
Practice Management Tech Announcements
In a year marked by acquisitions and rebrands in the practice management marketplace, companies are continuously adding features, making updates and building integrations. Here are a few highlights.
AffiniPay's new LawPay Pro product is aimed at lawyers who may not require the complete practice management software package but are ready to upgrade their billing and payments to something more professional. Launching in April, LawPay Pro has an attractive, easy-to-use interface and will include features available in LawPay (including scheduled payments and ClientCredit legal fee loans). In addition, LawPay Pro offers billing, invoicing, trust reconciliation, time and expense tracking, contact management, accounts receivable and text-to-pay. Monthly subscriptions will cost $19 to $29 per user per month, depending on whether you pay annually or monthly.
In other LawPay news, the company has announced a new integration with QuickBooks Online. The integration allows you to upload LawPay transaction data to QuickBooks Online automatically.
Affinipay, LawPay's parent, acquired MyCase, one of the leading cloud-based practice management platforms, in 2022.
The rebrand announced last month serves to unite the family of legal products that includes Zola Suite, HotDocs, Abacus Payment Exchange, AbacusLaw, Amicus Attorney and OfficeTools. At TECHSHOW, Caret unveiled the new branding and announced that Zola Suite, the popular practice management software acquired last year, is now Caret Legal. Caret Legal will be the company's centerpiece cloud-based practice management offering. (The legacy premise-based AbacusLaw and Amicus Attorney products will continue to be supported.) To learn more, visit GetCARET.com.
Actionstep, a cloud-based legal practice management software for midsize law firms, has tens of thousands of subscribers globally, with 40% in the U.S., the company says. According to CEO Early Stephens, the company plans to accelerate its expansion here. The company's U.S. headquarters in Denver recently moved to larger office space to accommodate its growth and last week announced the appointment of Valerie Connell, formerly with NetDocuments, as its Senior Vice President of Product. Since announcing an investment from Serent Capital in September 2020, the New Zealand company has nearly doubled its headcount and invested in numerous product enhancements, including a built-in payments solution launched in late 2022.
Tabs3 Software has launched a legal-specific client relationship management software, Tabs3 CRM, designed to help law firms manage and track prospects and automate follow-up. In addition to providing an intake process with a customizable form builder and templates, features include sending personalized, automated text messages and emails, gathering e-signatures, and generating marketing campaigns.
More Tech to Boost Your Productivity
Here are a few of the buzzier legal tech items worth investigating.
Gravity Legal, a payment and money management platform for law firms, announced its integration with Fidu's subscription management software. (Fidu won third place in the Startup Competition.) With these two products working in tandem, a firm can easily set up subscription plans and get paid faster by embedding subscription payment forms directly into the firm's client intake process.
BundleDocs does one thing very well: quickly create PDF binders. If you've ever wanted to toss your computer out the window after trying to create notebooks with Adobe Acrobat, you'll appreciate the simplicity and speed of BundleDocs. Simply upload your documents to Bundledocs to easily create, edit, annotate, redact, index and paginate any size "bundle," binder or brief. With integrations, you can also upload documents directly from your case or document management system. Integration partners include iManage, NetDocuments, Tikit TFB, Clio and Worldox. The cloud-based software is popular in the U.K. and is serious about expanding into North American law firms.
CoCounsel, the "first AI legal assistant," made a splash on talk show "Morning Joe." Early on day one of ABA TECHSHOW, Casetext grabbed the spotlight with a live segment on "Morning Joe." Company CEO Jake Heller and Chief Innovation Officer Pablo Arredondo demonstrated the new AI legal assistant powered by OpenAI. CoCounsel can do document review, legal research memos, deposition preparation, and contract analysis. CoCounsel will be available on demand or by subscription.
Gadget News
While it's not an ABA TECHSHOW find, everybody's favorite electronic legal pad, the reMarkable 2, has released a new physical keyboard called the Type Folio. According to the company's blog, "It's comfortable, with a keyboard that features full-size letter keys and 1.3 mm of key travel — more than many popular laptops. And it's simple. It connects automatically to reMarkable 2 with magnets, requiring no additional pairing, charging, or updating." Unfamiliar with the reMarkable 2? Analog Attorney has details here.
Law practice technology news? Email the editor and use the subject line "legal tech news."
Illustration ©iStockPhoto.com
Subscribe to Attorney at Work
Get really good ideas every day: Subscribe to the Daily Dispatch and Weekly Wrap (it's free). Follow us on Twitter @attnyatwork.