Linkedin for lawyers: Ari Kaplan's infographic lays out 10 easy ways lawyers can improve their performance on LinkedIn and generate immediate results.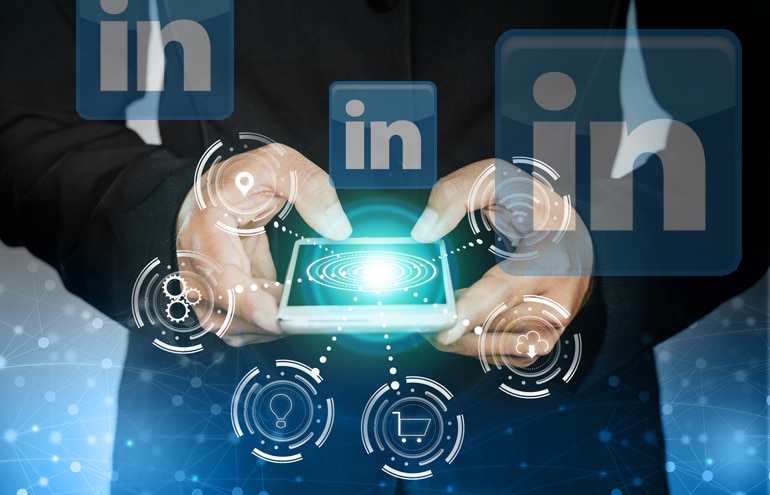 Table of contents
Ari Kaplan has long been sharing creative marketing ideas with professionals around the world. He developed the Lawcountability software platform and app to help them follow through on their business development objectives. Out of almost 250 programs in Lawcountability's library, Ari reports that those focusing on LinkedIn are the most popular. We asked him to share this infographic on advanced LinkedIn strategies. — The Editors
While many in the legal community have an account on the social network LinkedIn, they don't typically maximize the potential of their interactions. The infographic below highlights 10 easy ways that anyone can improve their performance and generate immediate results. It is divided into three themes: generosity, consistency, and engagement. Here are quick words on those.
Generosity
LinkedIn allows you to connect with others by simply reviewing your contacts and offering to make introductions. It also gives you the chance to post an update on behalf of someone seeking a new career opportunity.
Consistency
Developing a regular publishing cadence on LinkedIn, routinely tagging others in posts, and following up with fellow members of certain groups can all build momentum on the system and enhance your level of interaction.
Engagement
One of my favorite features of LinkedIn is its filtering feature, which I frequently use to reach out to alumni of my college or law school when I travel. The high response rate to my random invitations to coffee may surprise you, but they always turn out to be meaningful contacts. Similarly, I regularly call those who send me invitations to connect to convert the click of a button into a true conversation.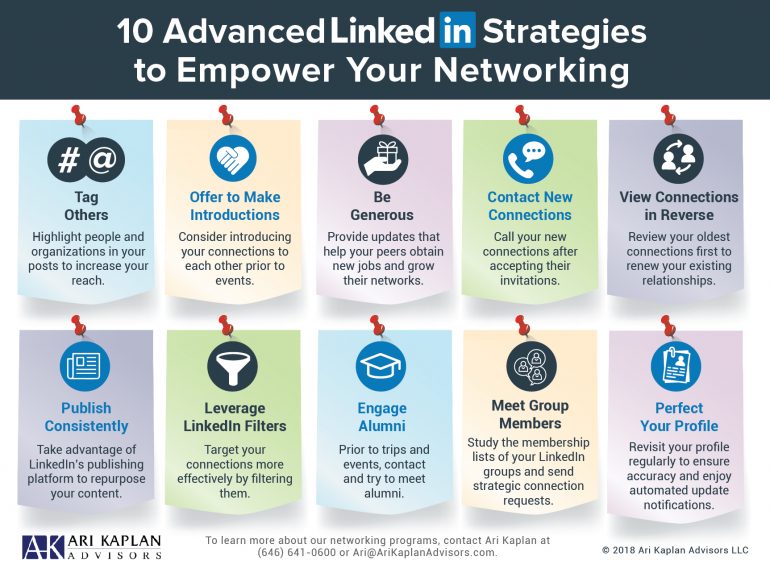 I welcome your suggestions for other techniques to highlight. You can email me at Ari@AriKaplanAdvisors.com for other infographics on branding, public speaking and getting published.
For a deeper dive:
Illustration ©iStockPhoto.com
Subscribe to Attorney at Work
Get really good ideas every day for your law practice: Subscribe to the Daily Dispatch (it's free). Follow us on Twitter @attnyatwork.