The consensus is in: You should STILL start a podcast for your law firm. Not only will a podcast increase your reach and build your brand, but the barriers to entry are low.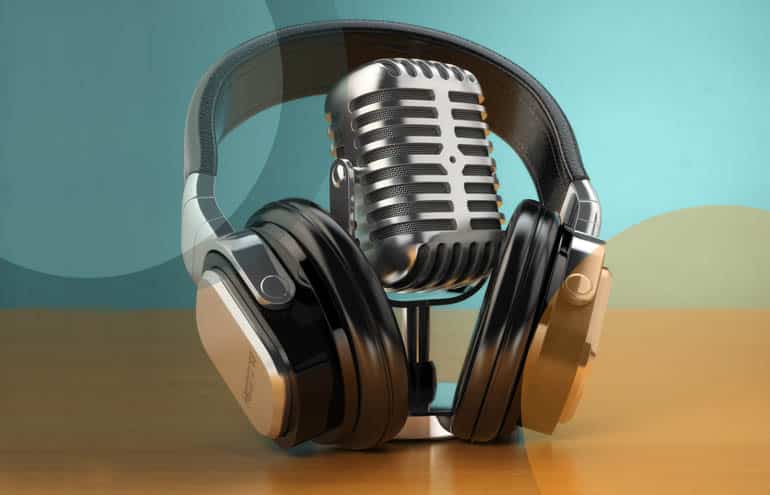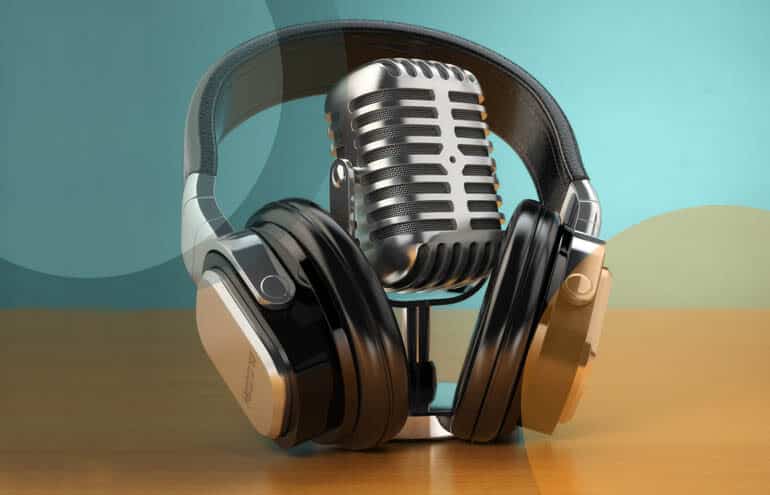 With millions of Americans listening to podcasts every week, the popularity of this content medium is undeniable. Businesses around the country have taken to the podcasting space to market their products and services to an ever-increasing audience. This presents a valuable opportunity for law firms, which have historically relied on more traditional advertising strategies. While some law firms have turned to podcasting to build their brand and expand their market reach, legal podcasting is still a fertile niche.
With this in mind, there is no better time to start a podcast for your law firm than now.
Five Benefits of Starting a Podcast for Your Law Firm
Legal podcasts have been in production for over a decade, and new podcasts are created every day. Considering that there are more than 2 million podcasts available with more than 48 million episodes to download, there must be certain advantages that draw people to this content medium. Using different channels and avenues to reach clients increases the likelihood of converting online traffic into clients for your law firm. Podcasting has numerous qualitative and quantitative benefits, and successfully leveraging this form of content has the capacity to grow your business immensely.
Here are the five main benefits of starting a podcast for your law firm:
Reach more prospective clients by tapping into different target audiences and establishing new connections. Since podcasts are audio media, many people listen to podcasts on the go when they do not have the time to consume more cumbersome forms of media such as emails or written content. By offering your podcast on major platforms like Spotify or Apple Music, you can reach audiences that you otherwise would not. 
Build your brand by allowing potential clients to understand the people at your law firm. Building a brand is more than just recognition; it is trust, transparency and human connection. Potential clients can hear your voice, which establishes a sense of familiarity. Individuals hire lawyers who they know, admire and trust. Podcasting provides you with the valuable opportunity to build this relationship with your audience.
Increase website traffic by improving SEO. An effective marketing strategy uses several different tools to reach a diverse range of potential clients. While websites remain an important pillar of an effective marketing strategy, it is easy for your site to get lost in the vagaries of search engines. By optimizing your podcast with the right legal SEO focus keywords, you can improve your website's rankings. An SEO-friendly title and description will make your podcast searchable and easy to find.
Lower marketing expenses. Starting a podcast requires minimal financial investment. Between the cost of a microphone, recording software and hosting, you can start a high-quality podcast for a few hundred dollars. Moreover, it is entirely possible (and encouraged!) to repurpose other content for your podcast.
Uncover the possibility for brand partnerships to increase listenership and conversions. If your podcast gains enough traction, you may secure brand partnerships or pay for exposure on an existing podcast. Brand partnerships can help your law firm tap into new markets and connect with other potential clients.
Being creative with your legal marketing approach increases your ability to connect with and be remembered by your audience. As a growing content medium, podcasting provides the opportunity to promote your brand and engage with potential clients. Ultimately, for lawyers who are looking to improve their craft and gain an edge over their competitors, podcasting is an incredibly valuable tool.
Tips for Leveraging This Untapped Marketing Strategy
While podcasting is not a major financial investment, it does require a fairly large time commitment. The following tips may help you be as efficient and effective as possible with your podcasting strategy:
Choose a niche. Your podcast does not need to have millions of listeners to gain value. Choosing the right niche can help draw the specific audience that you wish to target. If you are a corporate lawyer, for example, your niche may be interviewing owners of small businesses in your area.
Create a content schedule. The most successful podcasts typically adhere to a schedule to ensure that their audiences know when to expect new content. You can choose to upload a podcast weekly, biweekly or monthly, for instance, and post a new episode on a specific day of the week.
Consider formatting. Podcasting typically does well in short form. Aim to keep your episodes between 30 to 45 minutes, which is the average time of people's commute. If necessary, you can split topics into multiple parts to adhere to this formatting standard.
Figure out your voice. One of the great advantages of podcasting is the ability to craft your unique voice and style. Sprinkle in humor if that is authentic to your practice. Ultimately, your voice will set you apart from the competition.
Do not be afraid to consult professionals for assistance. You are an expert in the law, not podcasts. As such, podcasting may pose unique challenges you are not equipped to handle. Do not be afraid to consult a legal marketing agency to assist with any part of the podcasting process.
While starting a podcast will likely be satisfying and rewarding, there will be challenges and difficulties along the way. If you enjoy learning a new skill, want to deepen your professional relationships and expand your market reach, and like deep diving into niche legal topics, then podcasting may be right for you. The barriers to entry into the podcasting world are low and help is always nearby.
Podcasting Tips for Law Firms
For a deeper dive into the particulars of starting a podcast, read Annette Choti's article "Podcasting Tips for Lawyers" here.
Subscribe to Attorney At Work
You're busy. Let us take the legwork out of your brainstorming process. To get more really good ideas for your law practice, consider subscribing to the Daily Dispatch or follow us on Twitter @attnyatwork.
Image ©iStockPhoto.com

Don't miss out on our daily practice management tips. Subscribe to Attorney at Work's free newsletter here >
Illustration ©iStockPhoto.com
You Might Also Like These From Annette Choti:
Subscribe to Attorney at Work
Get really good ideas every day for your law practice: Subscribe to the Daily Dispatch (it's free). Follow us on Twitter @attnyatwork.