Considering a podcast for your law firm? Here are some podcasting tips to get it started.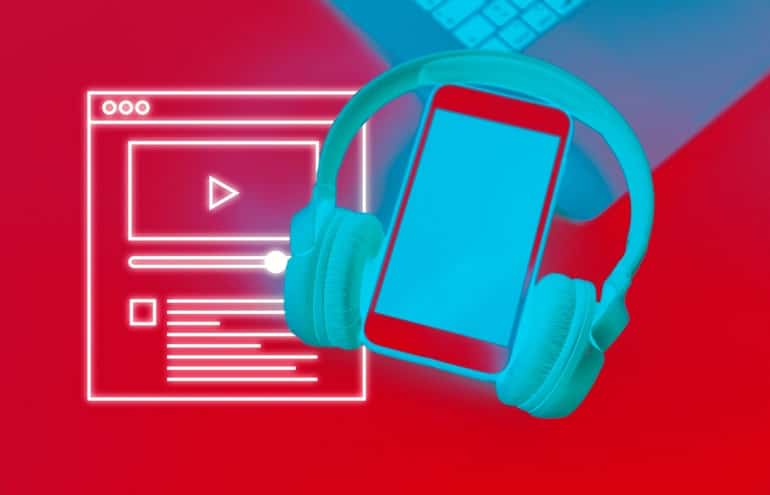 Podcasts are digital audio programs that can be listened to, downloaded and saved for later listening. Podcast creators usually record regularly, and their loyal audiences listen to them conveniently while driving or multitasking.
Podcasts of all kinds are growing in popularity, so if you are ready, here are some handy podcasting tips to get you started.
First, Answer These Two Questions
Why are you doing a podcast?
Consider writing down your motivation, so you have something to hang on to later. Do you aim to share your law firm's brand or attract more website traffic? Perhaps you have many goals, but refining your central "why" will keep you on plan.
What is your podcast about?
What will you focus on? Lawyers may want to examine common myths, or demystify legal matters, or educate listeners on their area of practice. Unless you narrow down your topics and choose your specific niche, it may be tempting to comment on anything and everything. This lack of focus can disappoint your growing audience, so zero in on a focus before you begin. This will make your podcast more successful in the long run.
Consider the Podcast Format, Length and Frequency
Every podcast has a format, and making it consistent will give you a general routine that helps you and pleases your listeners. Your audience knows what to expect from one episode to the next — and what to look forward to. The best way to choose your format is to consider your strengths. Can you monologue for several minutes? Do you have a network of contacts that you could interview? Choose a format that you can stick to and one that is comfortable for you. Here are some popular format choices to get you thinking:
Solo: You carry the conversation on your own.
Guest interviews: Involves weekly or occasional invites.
Educational: Sharing your expertise on a topic.
Conversational: Done with a co-host.
Dramatic theater: Uses pre-written content and voice actors.
Limited run: Podcasting on a certain trending topic.
Once you've chosen a format, you will be able to work out the episode length. A comparatively short podcast episode would last around 15 minutes while a long episode would last over one hour. Since so many people listen to podcasts in their car, it makes sense to time it according to the length of the average commute. Anything between 20 to 45 minutes is considered an ideal average length for a podcast episode.
As for frequency, to be relevant to your audience, plan to issue a new episode every week.
Unveil Your Name
When choosing a podcast title, make sure it reflects your brand and also gives the audience a sense of what topics you cover. Then you need to scour the podcast platforms to confirm that it is a unique name that is not already in use.
Use Compelling Thumbnails
Your podcast thumbnail image is the one and only visual space for your show, and it makes your podcast recognizable. You may want to use your law firm logo, but since the thumbnail may only be as big as a postage stamp on someone's mobile device, avoid using tiny bits of text or symbols. Make your thumbnail bold and memorable.
Plan Each Part of the Podcast
The length of every podcast episode does not have to be the same, but it is helpful to establish a standard intro and closing routine and stick to an average length for your episodes. Use creative freedom when crafting your podcast, but consider these basic tips a good jumping-off point.
Podcast Intro
A podcast intro should both introduce your podcast to new listeners and promise all of your listeners that you will deliver on their expectations. Pick theme music to play in every episode before you begin speaking, so your audience will immediately feel they are in the same familiar place. Announce the name of the podcast, as well as your name, and firm name or nickname, so they can connect it with your voice.
Do not assume new listeners will know who the show is aimed at — make it clear what you offer and for whom.
Podcast Body
This is the meat of your show — whether monologue, interview or a mix of different segments and guests. The length of each podcast episode will, of course, depend on this content. Aim for consistency, but do not cut your information short or pad it to reach a certain length.
Podcast Outro
Your exit lines may be accompanied by the same theme music you used in the intro. Closing remarks might include a teaser of what the audience can expect from an upcoming episode along with reminders to view the show notes, subscribe to the podcast, and leave comments and likes for the show.
Create Your Own Audience
When you first begin, you won't have an immediate audience, so plan to build a show that does not depend on listener questions or feedback. It is up to you to create content that can stand on its own. When you do start building subscribers, you can build in more audience participation. Most importantly, your audience will depend on you to publish a new show regularly. Otherwise, interest will fade.
To attract podcast subscribers, you need a plan. Know your target audience. Remember your "why" and nail down your podcast agenda. Make sure you announce your new podcast in your law firm newsletter and on your social media channels. Tell your future listeners what topics your podcast will cover, and how they will benefit from it.
Get Feedback
After establishing your podcast, you will want to gather audience feedback. This practice will help your podcast thrive, and will help you shape the future of your show. Encourage listeners to leave reviews and comments, and set up a separate email address or chat for listener questions.
The Technical Side of Podcasting
Best Podcasting Platforms
Podcasters use a hosting site. Some platforms are tailored for beginners and take care of everything from start to finish. Others help more experienced podcasters refine one or two important tasks. More and more companies are jumping into the podcast craze, and Facebook is implementing its own podcast product. There are dozens of platforms. Here are some of the most popular ones in the United States:
Anchor. Spotify's free Anchor platform is ideal for many levels of experience and great for beginners. Even if you create your podcast on Anchor, you can still submit it to other directories like Castbox or Apple Podcasts. Anchor allows you to monetize your podcast, and there is a convenient button for your audience to support you with donations.
Buzzsprout. With Buzzsprout, you can host a podcast and spread it around to your favorite directories. Through the platform, you can create a website for displaying your podcast, and adding audio clips to your blog posts. You have unlimited storage with Buzzsprout for $12 per month.
Libsyn. Podcasting pros and beginners both use Libsyn, and it is easy to monetize your podcast quickly with Libsyn. It is one of the original podcasting hosts and still a prominent player with over 62 million audience members. Plans start at a low price of $5.
Podbean. Podbean offers podcast publishing and analytics for free, and it also allows you to monetize through advertising. It is a favorite of beginners because it is user-friendly and easy to jump in. It's free for the basic starter package.
Blubrry. Blubrry is a great platform for WordPress users who want to monetize their podcast. In fact, your basic monthly fee starting at $12 per month includes a free WordPress website.
Use Quality Equipment
With podcasts, there are no visuals. So audio quality needs to be the top priority. Use the best equipment possible, including for the basic necessary tools: a microphone and stand, headphones, a compressor and a USB box. Use a big mixer if you aim to record guests on a separate mic.
Is Podcasting in Your Future?
For attorneys and law firms, there are abundant reasons to start a podcast — and it is not too late. A podcast can help you enhance your business, connect with clients and draw in new leads. There are dozens of hosting sites and tools to make it easy for beginners and enriching for more experienced podcasters. Producing a quality show in your niche of legal expertise can help you get found, grow your audience and allow you to reach your marketing goals.
Illustration ©iStockPhoto.com
More Podcasting Tips for Lawyers from Attorney at Work

Don't miss out on our daily practice management tips. Subscribe to Attorney at Work's free newsletter here >
You Might Also Like These Articles on Attorney at Work:
Subscribe to Attorney at Work
Get really good ideas every day for your law practice: Subscribe to the Daily Dispatch (it's free). Follow us on Twitter @attnyatwork.