These five unbelievable law firm marketing statistics may completely change the way you see legal marketing and how you reach prospective clients.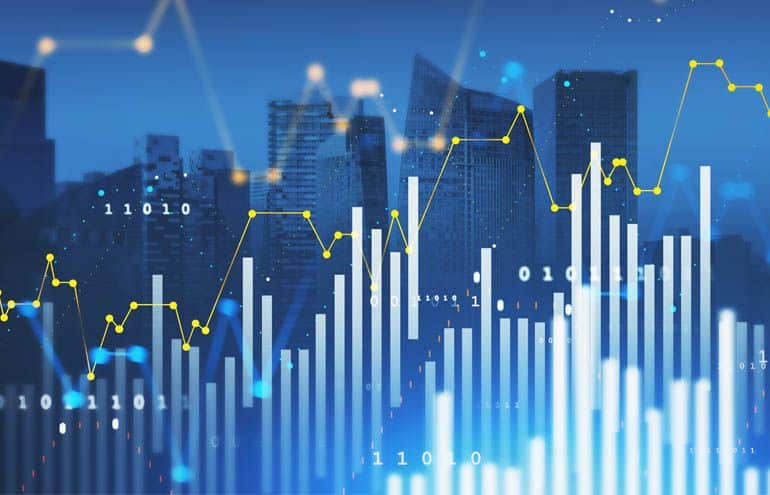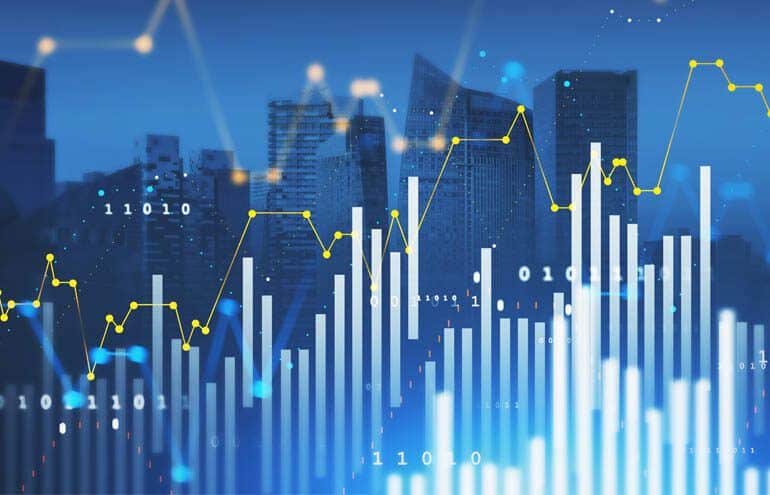 1. 43% of Law Firms Do Not Have an Annual Marketing Budget
According to the American Bar Association's 2022 Tech Report on Websites and Marketing, only 57% of respondents said their firm had an annual marketing budget. The breakdown of this statistic is quite interesting: None of the solo practitioners surveyed and only 29% of firms of two to nine lawyers reported the same. This begs the question: If these law firms are not budgeting for it, then how are they marketing their legal services and reaching clients?
Unfortunately, the answer is that many law firms leave their marketing to chance, relying on random acts of marketing such as an occasional post on LinkedIn or another social media channel. There is a demonstrated correlation between advertising spend and major economic indicators, and for businesses, advertising their services to potential consumers is key to generating new business and increasing the overall bottom line.
It is commonly assumed that the more lawyers a law firm hires, the more total revenue earnings will increase. This is not necessarily the case, however. Instead, while growing law firms increased the number of lawyers hired by 32% over a five-year period, they increased their number of cases by 57%.
This indicates that the number of lawyers hired by a firm is not the strongest indicator of growth. Rather, the number of cases taken on by the firm drives revenue earnings.
How do these law firms take on more cases?
Well, they attract more leads. The more prospective clients that a law firm reaches, the greater their likelihood of landing the case. The greater the likelihood of landing the case, the greater the potential for increased revenue earnings. It is a relatively simple concept, but so many law firms do not acknowledge the importance of marketing in this equation. 
2. 57% of People Searched on Their Own for a Lawyer
In 2019, Clio's Legal Trends Report began tracking key information related to how people search for legal services. After surveying 2,000 individuals, Clio reported that 57% of individuals are searching for legal representation on their own. While many people still rely on referrals from friends, family and other professionals, over half of all prospective clients are using their own methods to find a lawyer. Specifically, these independent browsers were using the following methods to identify and hire legal counsel:
Law firm websites (17%)
Search engines (17%)
Online reviews (9%)
Phone book (8%)
Lawyer directory (8%)
Law firm blogs and articles (7%)
Social media (5%)
Furthermore, a shocking 18% of people reported that they would never seek a referral for legal services. This statistic points to a larger trend in the legal marketing industry and a new shift in the way that people look for legal representation — specifically among the younger generations.
3. Younger Clients Are More Concerned With a Law Firm's Online Presence
Before the advent of the internet, people used to seek out an attorney through referrals and using other tried-and-true methods such as billboards, commercials and newspaper advertisements. The strategies that worked in the past, however, do not necessarily work in our digital age. The millennial and Gen Z generations have become a cornerstone of lawyers' consumer base and, as such, it is important to reach these target audiences using their preferred channels.
The same Legal Trends Report from Clio confirms that younger generations are more likely to care about a lawyer's website, branding and online reviews than other generations. In fact, 48% of millennials and 49% of Gen Z are more concerned with a law firm's website compared with 34% of Gen X and 21% of baby boomers. This same trend continues with brand and image, as younger generations are nearly two times more likely to consider a law firm's branding. Millennials and Gen Z are also more likely to consult online reviews than other generations (53% and 46%, respectively, compared with 39% of Gen X and 25% of boomers).
4. 68% of Clients First Contact a Lawyer or Law Firm via Phone
Clio's Legal Trends Report contributed another interesting law firm marketing statistic regarding how clients initially reach out to lawyers and law firms. When first contacting a lawyer or law firm, 68% of prospective clients reached for the phone rather than using email or online forms. Moreover, 42% will hire the first lawyer they speak with if the lawyer leaves a good first impression. So, what exactly does it mean to leave a good first impression? Fortunately, the five most important factors to making a good first impression have been outlined:
Timeliness of communication
Clarity when communicating the next steps
Transparency of costs
Expectations set regarding the progression of the case
The lawyer had a pleasant and favorable tone
This information underscores not only the importance of creating and maintaining your Google Business Profile to ensure that clients can easily get in contact with you, but also the necessity of establishing a system for answering and responding to phone calls.
5. Only 53% of Lawyers Say They Are Confident in Running the Business Side of Their Firm
A plethora of resources are available on law firm marketing and practice management, all of which are designed to help lawyers manage the entrepreneurial aspects of building a successful practice. Still, while most lawyers report being confident in their skills as a lawyer, according to the Legal Trends Report, little more than half of lawyers say they are confident in their ability to run the business side of the firm.
You cannot be everything at once.
You are a talented lawyer but running your personal practice and managing a law firm is not an easy task. The best managers and leaders understand their strengths and build teams around them to fill in the gaps. While it may seem an extravagance when you are starting out, delegating tasks that do not require your expertise and outsourcing functions like legal marketing may be precisely what you need to ensure success for your business.
Subscribe to Attorney At Work
You're busy. Let us take the legwork out of your brainstorming process. To get more really good ideas for your law practice, consider subscribing to the Daily Dispatch or follow us on Twitter @attnyatwork.
Image ©iStockPhoto.com

Don't miss out on our daily practice management tips. Subscribe to Attorney at Work's free newsletter here >
Illustration ©iStockPhoto.com
You Might Also Like These From Annette Choti:
Subscribe to Attorney at Work
Get really good ideas every day for your law practice: Subscribe to the Daily Dispatch (it's free). Follow us on Twitter @attnyatwork.