Law firm website design must consider state bar regulations. Here's a quick primer on the most common law firm website ethics rules.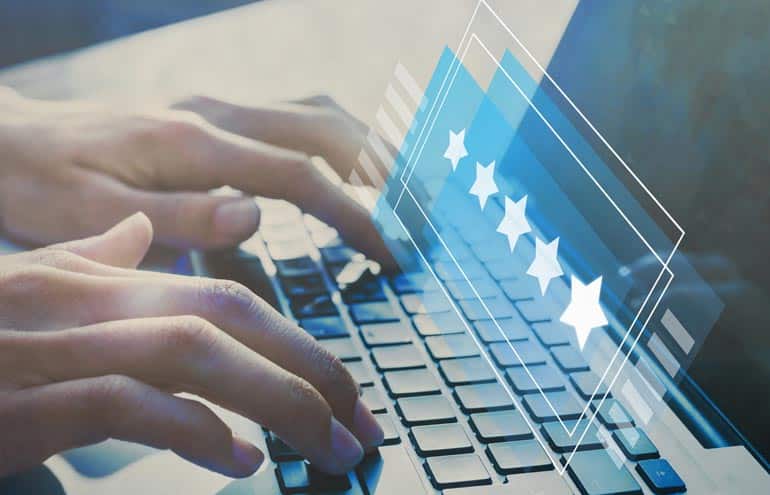 The internet is the primary place attorneys advertise their services. If you own or operate a law firm that uses a website or actively published content on social media, it is imperative to understand the ethics rules and regulations of website usage. Failure to comply could result in serious penalties. State bar rules vary, so it can be confusing to determine your responsibilities in terms of your website — particularly if you run a multi-state practice. To ensure your full compliance, keep reading to learn about the most common law firm website rules.
Bar Compliance and Law Firm Website Rules
While the American Bar Association's Model Rules of Professional Conduct outline many ethics requirements lawyers must abide by, it does not discuss law firm websites. As such, individual state bars have taken action to ensure that law firms and their attorneys are continuing to practice law in an ethical manner.
State bar associations often have strict rules regarding law firm websites and the type of acceptable content. While you will need to confirm the specific requirements with your state bar, there are general rules to consider regarding prohibited language, disclaimers and more.
Related: Will Hornsby "Six Things Every Lawyer Should Know About Advertising Ethics"
Prohibited Language
Law firm websites are prohibited from using misleading language. Prohibited language may fall into the following categories:
Promising or implying case outcomes
Comparing services
Implying past results inform future outcomes
Unverifiable claims
Specific examples that fall into the categories above include the words "expert," "specialist," and "specialized." This is one of the most common compliance violations lawyers make online, often without realizing it. The only instance in which phrasing like that is allowable is when an attorney is certified by the Board of Legal Specialization in their state.
False or Misleading Statements
Self-praising language like "best" or "cheapest" are common examples of misleading language. Attorneys are not allowed to compare their services to that of other legal professionals without verifiable data. It is most common to run into issues with false statements when providing content on fees, abilities and past case results. State restrictions vary on what is considered a false statement. In some states, stating years of experience or publishing testimonials can be considered false advertising.
Attorney Responsibility
Attorneys are responsible for every word on their website – even if they outsource entirely to a digital marketing company. Any advertisements, like on social media or through pay-per-click advertising campaigns, must include the name of the lawyer or law firm associated with the content.
To avoid potential issues, it is advisable for lawyers to put their names on every page of their websites. In the event a state bar determines a law firm's website is not in compliance with bar regulations, any related penalties or fines fall on the attorney regardless of who published the prohibited content.
Disclaimer Requirements
Many states require attorneys to include a disclaimer on web pages and social media posts that information found on their websites is legal information and not legal advice. While a single disclaimer page or footer may be enough, there are states that require a disclaimer included on every piece of published content to ensure those seeking legal information are not misled.
A typical law firm website disclaimer acknowledges that any content found on the website is for general informational purposes only and that the provided information does not create a relationship between a website visitor and an attorney.
Location Disclosures for Bar Compliance
A number of states require attorneys to disclose the geographic location of their law firm or office. Depending on requirements, a law firm's address may need to be on its website's homepage, or a specific contact page may suffice. In some states, lawyers are only required to disclose their location if their office is staffed three or more days per week.
Additional State Requirements for Law Firm Websites
While the rules discussed above are the most common among state bar associations, some states have additional rules that govern law firm websites. Remember to check with your state bar to verify your website's compliance.
Website Filing
While not incredibly common, there are states that require attorneys to file their websites. When required, lawyers must typically submit their website to the state bar before or at the time of publication. Paperwork and a fee may also be required. Some states only require submission of the homepage, while others request the entire website. There may also be time constraints to abide by in terms of submission.
It is also possible that a state bar may require a law firm's website to be reviewed when substantial changes have been made. The website filing process is done to ensure that attorneys have complied with all website-related regulations. If a law firm's website is found to be noncompliant, the attorney will likely need to make corrections and resubmit. Failing to do so could result in fines and other penalties.
Use of Stock Images
Depending on the style of your website, you may find it convenient to include stock images. While doing so may be allowable, you need to confirm the rules of your state bar. For example, some states require that stock photos of actors or models include a disclaimer that they are not actual clients. It's also possible that having stock photos of lawyers could be misrepresentative. It is best to avoid pictures of actors or models and instead provide headshots of your attorneys. Note that there are also states that prohibit the use of music, drawings and animations.
Related: "Easy There, Cowboy: Read This Before You Post That Image " by Nancy Slome
Ensure Your Website Complies With Bar Rules
The regulation of law firm websites and social media pages is an evolving topic. It is likely that the rules and regulations will change over time, so take action to stay on top of the most current requirements. Doing so will ensure that you continue to remain compliant with your state bar, and you will be able to continue to provide quality legal representation to your clients.
Illustration ©iStockPhoto.com
Subscribe to Attorney at Work
Get really good ideas every day for your law practice: Subscribe to the Daily Dispatch (it's free). Follow us on Twitter @attnyatwork.