Law Firm Strategy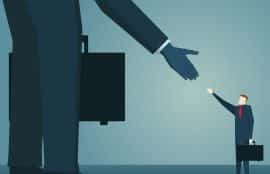 Shrink to Grow Your Law Practice
To grow your law practice, you have to get more clients, right? But is that really the best growth strategy? Not necessarily. For many law firms, the right strategy is to get better, not bigger. Pursuing growth — more clients, more billable ...
Jay Harrington
- April 24, 2014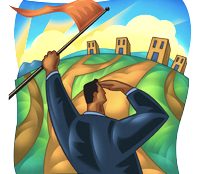 Speed Your Law Practice Down the Evolutionary Road
It feels good to put your law firm's business strategy into action, doesn't it? No more time spent dithering over whether to spend the odd $50 on a banquet ticket. No more games of "my prospect is more important than yours!" You say you don't ...
The Editors
- June 27, 2013
How to Sell More Services
If you were selling fruit and customers wanted to buy apples, wouldn't you make sure you had apples? And wouldn't you let them know you had apples? Of course you would. But this simple scenario gets so much more complicated when you're selling ...
Kristin Zhivago
- February 16, 2012
Wise Up Before Value Billing
So many say "just do it" when discussing "new normal" pricing strategies in the legal market. The thinking is that you should just pick a number that meets a client's value proposition and go with it. While the simplicity of this is compelling, ...
Toby Brown
- January 5, 2012
2011 What's Hot and What's Not
For 23 years, Bob Denney has shared savvy observations of the most important business trends in the practice of law via his "What's Hot and What's Not in the Legal Profession" report. This year, we are honored to be first to share the 2011 ...
Bob Denney
- November 29, 2011