Your firm's financial reports are a scorecard — they tell you how you did, but they don't tell you how you will do. That's the job of your law firm's dashboard.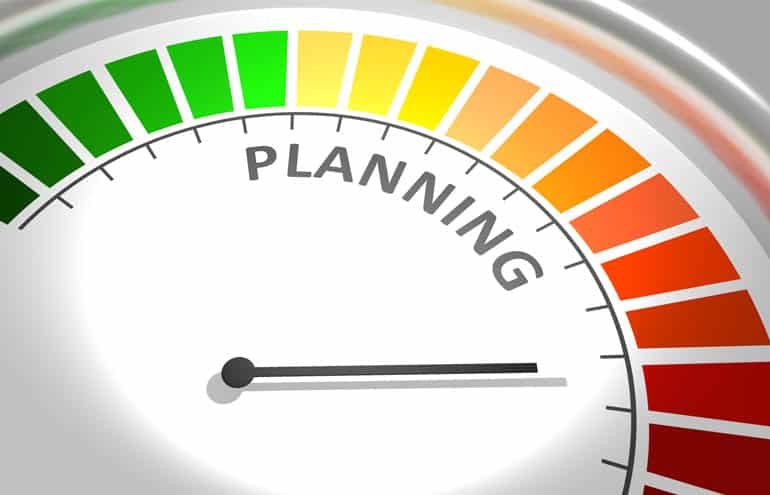 What Should Be on Your Law Firm Dashboard?
It takes more than a profit-and-loss statement and balance sheet to understand how your firm is doing. Your law firm's dashboard shows where you are going and enables you to make changes that help you get there. It is a leading indicator — like the dashboard in your car, it lets you know your machine is operating at peak performance and warns you if something is wrong.
Lagging Indicators vs. Leading Indicators
Recently I was on a call with our company visionary discussing leading indicators and lagging indicators. Everybody onscreen was nodding along in understanding until a marketing person finally spoke up and asked what we meant.
We explained that lagging indicators tell how you performed in the past. Your financials are the biggest one. A leading indicator, on the other hand, tells how you are going to perform.
She still looked a little quizzical, so we explained further.
If you are tracking revenue, you're only looking at a lagging indicator. To make that data more useful, you need to ask, "How far back in the cycle can we go to find key points that will alert us if we are off track for our revenue goal?"
Time/hours/dollars billed can be a good leading indicator. But keep in mind there isn't much you can do on the first of the month if your billing number isn't high enough, so you need to be watching how you're doing sooner rather than later.
Work in progress is a great leading indicator.
How many hours have your people worked this week? Are they on track to make their goal this week? If yes, great. If not, what needs to change for them to get back on track?
See how we went further back in time to start tracking? That's how you can make a difference in outcomes.
And if you keep moving back in time, you can start asking more questions like:
Why aren't my people billing enough?
Is it because they don't have enough work?
Is it because they need help managing their time?
You can start to identify more leading indicators that help you understand what's happening in your firm and make changes when needed.
Ah. Now we move into the realm of sales.
The problem could be that your biz development team isn't bringing in enough clients or your digital advertising isn't generating enough leads. But whether or not they brought in enough clients is like asking about the revenue: It's too late to impact the number. You need to go back in time and decide:
Is there a goal for how many sales call you want to take in the first two weeks of the month?
By the end of the month?
Are team members holding themselves accountable for the leads they said they'd bring in?
There must be specific goals to track if you want to affect your outcome.
4 Things Your Dashboard Should Be Monitoring
Now that you know how to find a number you can impact, let's talk about the areas you should be monitoring on your dashboard. These are the four that are important:
Cash
Production
Capacity
Marketing and Sales
1. Cash
Cash is easy. Cash is oxygen for a business. Without it, no business can survive. So knowing that you have enough cash — week by week— for the next six to eight weeks gives you the confidence to run your business. It also gives you a heads-up if a problem is looming so you have time to do something about it.
2. Production
In any hourly firm, the work you do this month is next month's revenue. If there is a cash crunch next month, you need to bill more this month. Flat fee practices should be the same. You should be moving money into your operating account as you complete stages of work, not when you sell the client. If you are contingency, you look out a little further. A demand sent this month will take how long to see actual money?
Everybody needs a production goal that is monitored weekly. I don't care what it is, but make sure it is something that allows you to see work moving through your firm.
3. Capacity
Hourly firms really do have it easy since they can measure everything in the billable hour. You know you want your attorneys to bill 35 hours a week, so by extension, you know how much work they can bill. When you multiply billable hour goals by the number of billable people, that tells you, in hours, your capacity (10 billers x 35 hours per week = 3,500 hours capacity). But that is still pretty abstract. A more useful measurement is cases per attorney. How much work can they juggle at any particular time without dropping balls or ticking off clients?
The same goes for flat fee and contingency practices. How big of a caseload can your attorneys carry? Inputs to calculate this might include the amount of time it takes to work a case, the number of months a case stays in your inventory, and who is on the team working that case. Then, you need to track the inventory. Is it rising or falling? If it is rising, your capacity is shrinking — when will your people be overloaded?
4. Marketing and Sales
Depending on how deep your marketing and sales function is, you might look at one number here or many. The goal is to know if you are going to have enough new cases for production to continue at the desired rate and within capacity. If not, you want to know as early as possible so you can make staffing decisions — whether that is hiring or letting people go.
Your Law Firm Dashboard Is the Canary in the Coal Mine
It should be showing you, in advance, what is going to happen. Do you have a dashboard that keeps your finger on the pulse of your firm?
---
Image © iStockPhoto.com

Don't miss out on our daily practice management tips. Subscribe to Attorney at Work's free newsletter here >